It has been scorching hot outside all week here, and though I love warm weather, I don't love the kind of heat that feels like it's suffocating you! I would give anything to have a backyard with a cool, refreshing pool these days, but since I don't think my apartment building plans to turn the parking lot into an outdoor pool any time soon, I've been settling for the next best thing for cooling off - popsicles! (okay, maybe the second next best thing, after a cold beer)
This was my second attempt at making homemade popsicles this year, and I took a much different approach with these than my last attempt. My
banana date popsicles
were yogurt-based, which gave them a creamy texture, but these strawberry pineapple lime popsicles are fruit-based, so they have more of an icy texture that's similar to the standard storebought kind, if that makes sense?
I can't decide which ones I liked better - they're both so good!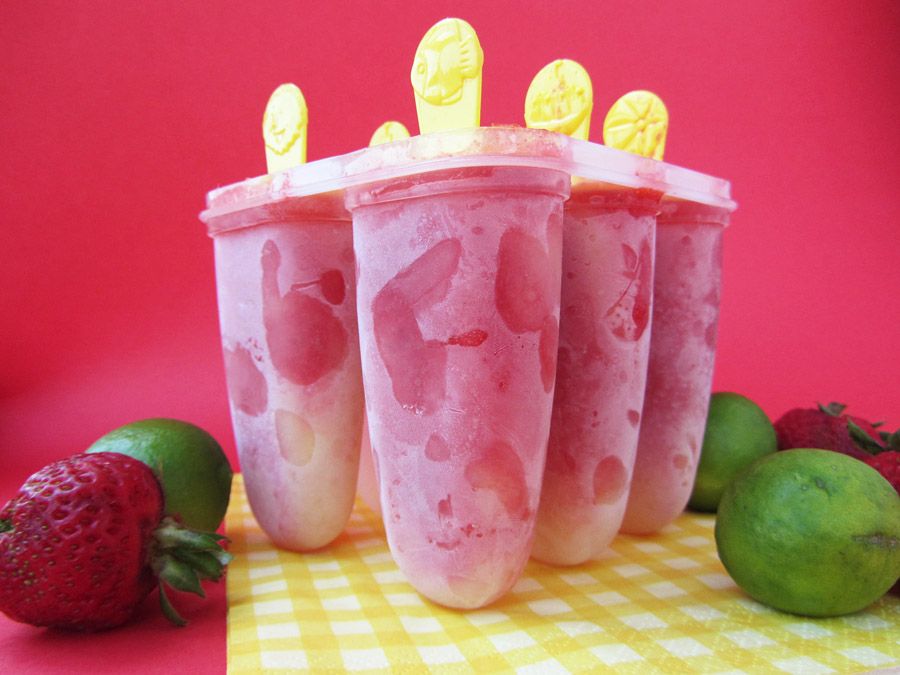 With strawberries at their peak right now, I've been buying them faster than I can eat them, so I decided to use some of my extras in a popsicle. I also had some pineapple to use up before it went bad, so I combined the two, along with some lime juice and a bit of honey for added sweetness.
The sweet strawberries and honey are perfectly balanced by the tart pineapple and lime in these juicy popsicles, and I love that they're sweet enough to eat for dessert but are still natural and healthy (and full of lots of vitamin C!)
As you can see from the pictures, I spent a little too long photographing my popsicles and they were starting to melt quite a bit towards the end! I couldn't help it though, I just loved the bright colours that photographed so well!
I should also mention that I attempted a swirling pattern in these by pouring the pineapple and strawberry mixtures into the molds separately, then swirling them together a little with a knife. Unfortunately, it wasn't until the last popsicle that I realized it works a lot better if you alternate pouring the two mixtures in layers so they're more evenly distributed. I just poured them in two equal parts, so you can see how the pineapple part was mainly at the bottom and got a little overwhelmed by the strawberry colour. I still think they look pretty though, and now you can learn from my mistake!
Below is a picture of an almost eaten popsicle so you can get an idea of the fruity texture. It's quite different from the last picture in my
banana date popsicle post
, but like I said, I still love them both!
Hope you all stay cool and have a great weekend!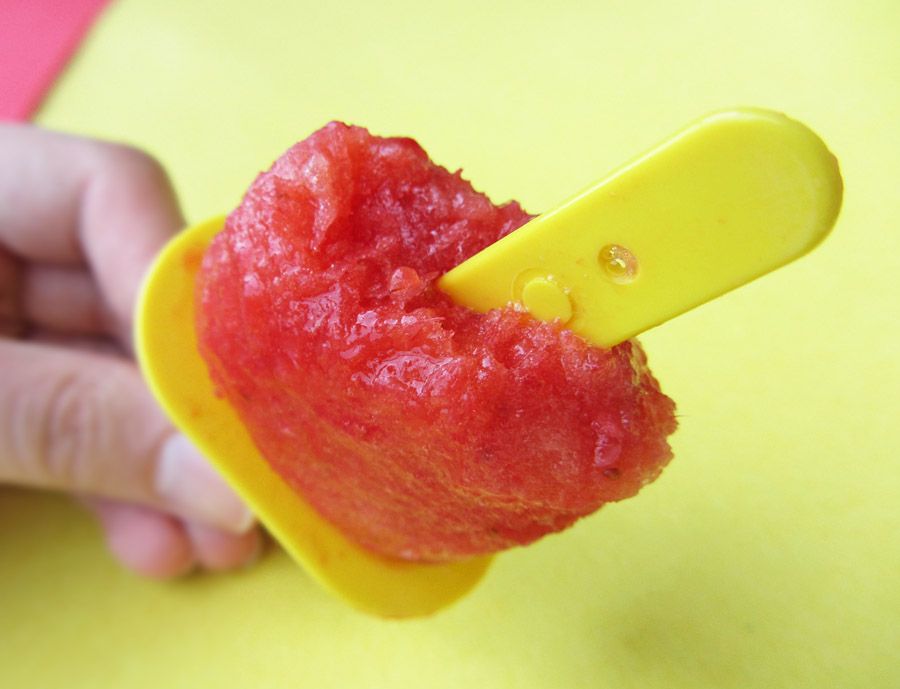 Pineapple Strawberry Lime Popsicles
Makes 4-6 popsicles, depending on the size of your popsicle mold
Ingredients:
1 cup diced strawberries
1 cup diced ripe pineapple
4 teaspoons fresh lime juice
2 teaspoons honey (optional)
Directions:
Add strawberries, 2 teaspoons lime juice, and 1 teaspoon honey to a blender and blend until smooth. Transfer to a glass or measuring cup and rinse out the blender.
Blend the pineapple, remaining 2 teaspoons lime juice, and 1 teaspoon honey until smooth. Transfer to a second measuring cup.
Alternate pouring pineapple juice and strawberry juice into each popsicle mold (I found alternating two portions of each worked best), then use a knife to gently swirl together (but not enough so that they complete blend into one colour!) Freeze.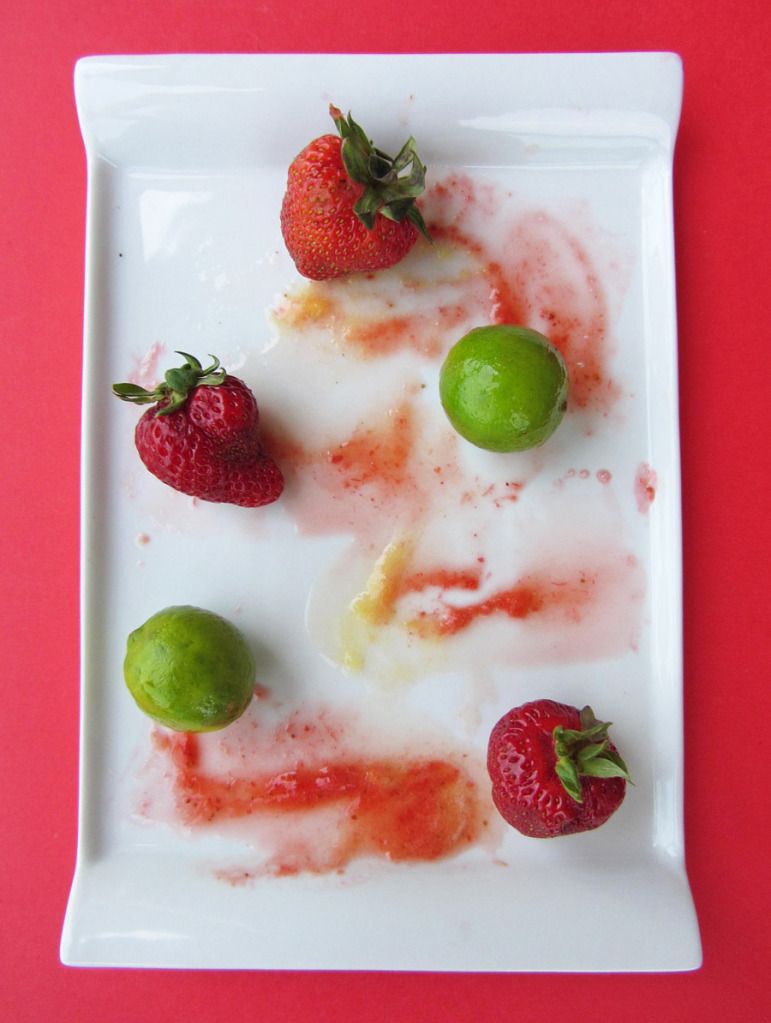 I had to add one more picture of my plate after I'd removed the melting popsicles - I thought it looked so pretty!