May was a busy month with lots of schoolwork and having to pack up and move homes, so I didn't always eat as well as I should have a lot of the time, but here are some of the highlights from last month!
I turned all these roasted veggies into a pasta sauce by blending them in the food processor with some silken tofu, then tossing it with whole wheat pasta. I completely forgot onions and garlic though, so the overall flavour was too sweet with the combination of red peppers, sweet potato, and carrots, but I definitely want to try this again because the dish was easy and full of nutrition!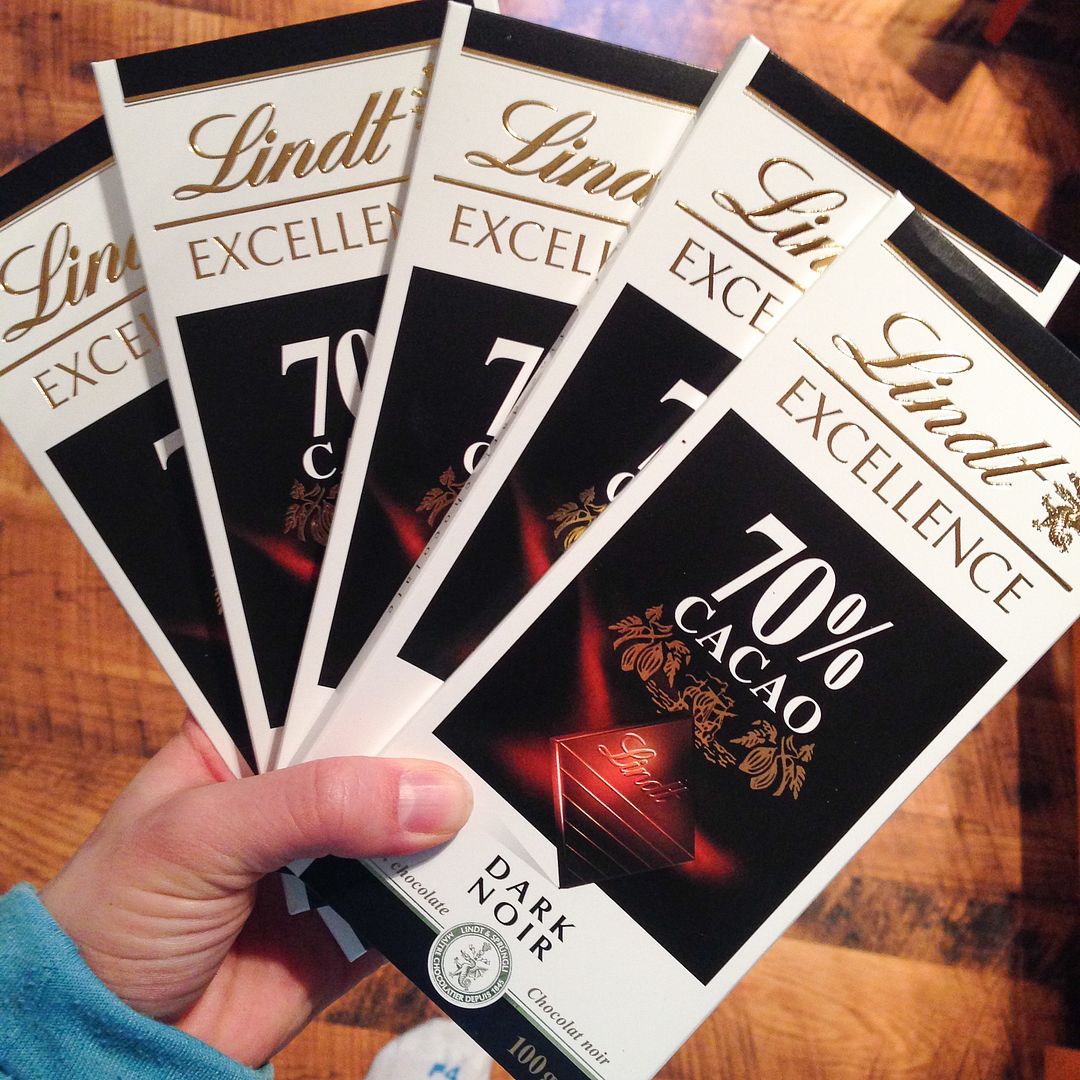 On the not-so-healthy side, I turned all this chocolate into a cake for my dad's birthday!
I made
Bon Appetit's darkest chocolate cake with red wine glaze
for the celebration, which everyone really loved! It was easy to throw together: just a one layer cake with lots of melted chocolate in it, topped with a red wine chocolate glaze. I added raspberries to decorate and help cut the richness, and followed recommendations from reviewers on
Epicurious
to cut the baking time quite a bit (I think I did about 43 minutes). We all thought this tasted like it came from a bakery, so it's a good cake to keep in mind if you ever need to impress a chocolate lover!
Here's a quick pic I took to show the inside of the cake - it had a silky, mousse-like texture inside that we really liked. People who know me know I don't really like anything to do with chocolate, but I can appreciate a small slice of a good quality chocolate cake like this!
Enjoyed a delicious portabello burger at a local restaurant...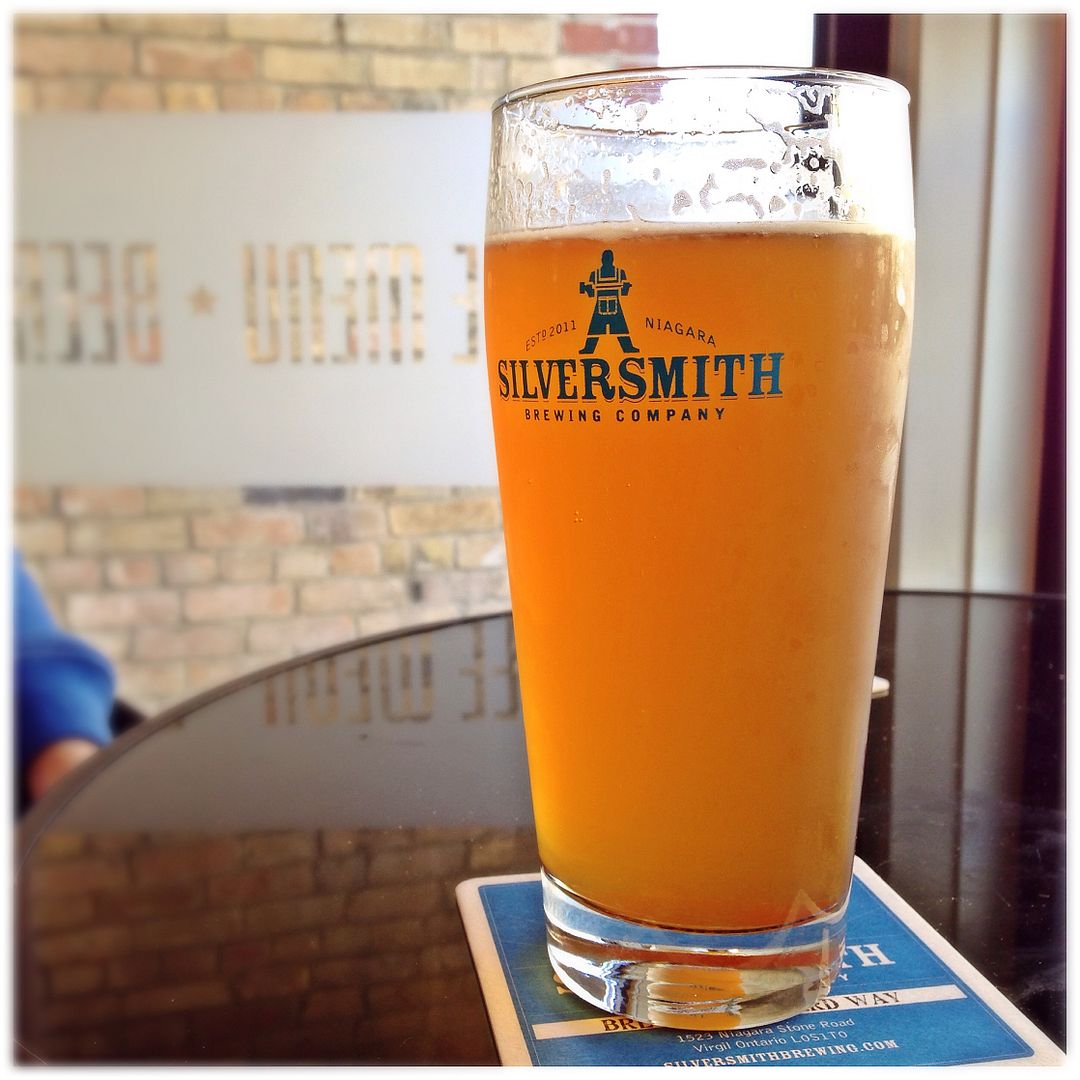 ..followed by a delicious beer from one of
our favourite
Ontario breweries.
Got some raspberry cheesecake frozen yogurt from
Marble Slab
!
We made our favourite burgers -
buffalo turkey burgers
- and remembered how much we absolutely love them!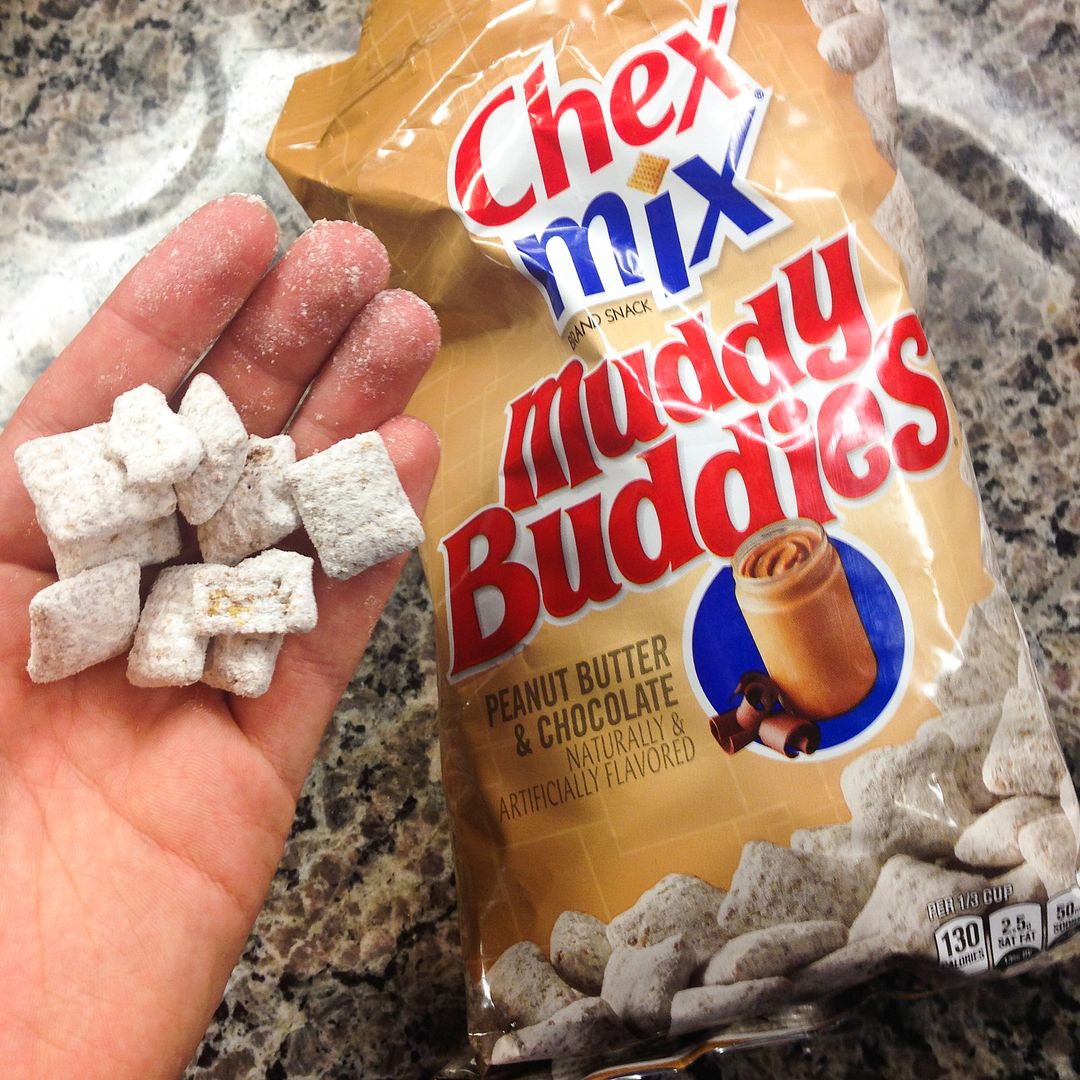 We took a trip across the border to the US and picked up some snacks there that aren't available in Canada. This muddy buddy chex mix was dangerously good - it's probably a good thing it's not available here!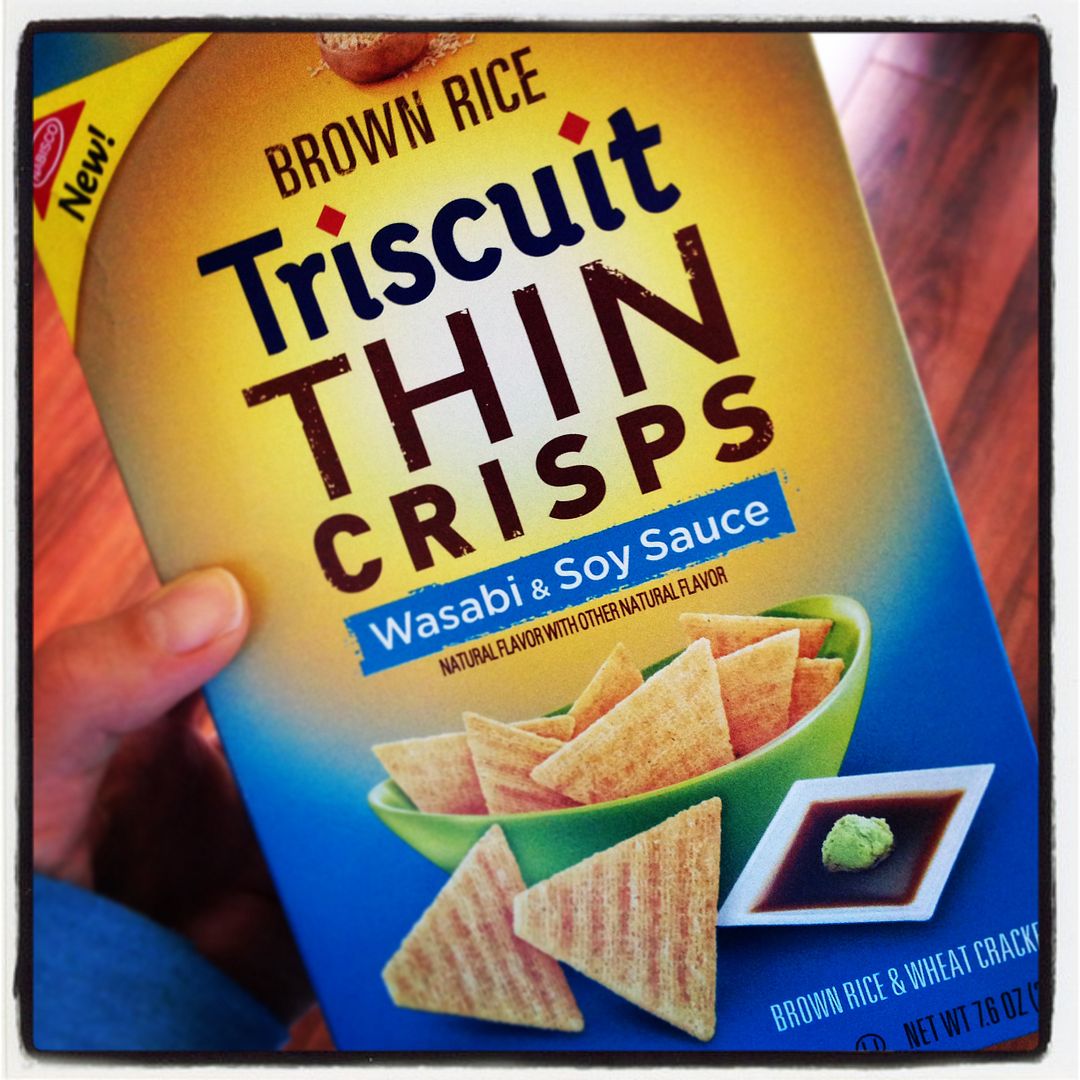 I also tried wasabi & soy sauce triscuits, which tasted just like sushi (with a lot of wasabi flavour, so if you don't like wasabi, don't try these)! Really weird .. I couldn't decide if I liked them or not!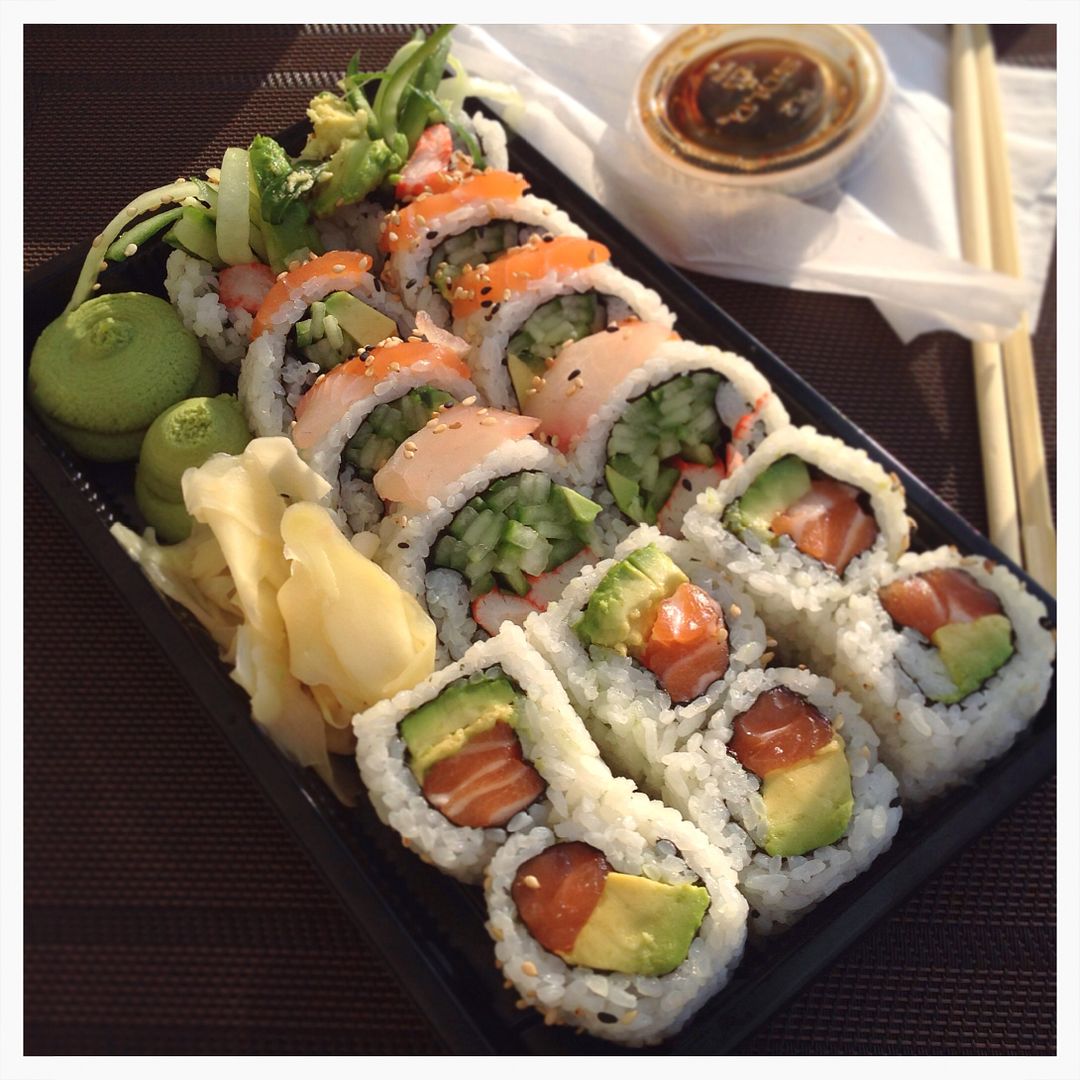 It made me crave real sushi though, which we got soon after!
I also grabbed this multigrain hot cereal with quinoa and flax in the US and have been enjoying it with peanut butter, a little honey, and banana and granola for topping. A great way to start the day!
I've actually been making oatmeal a lot more lately. My go-to is to stir in a good-sized dollop of peanut butter, some honey to sweeten, and a dash of cinnamon. If I have a ripe banana I'll throw that in too. Nothing fancy like all the delicious oatmeal bowls I see on Instagram, but still so good!
This was the delicious meal we enjoyed for Mother's Day this year, which I wrote all about
here
if you missed it!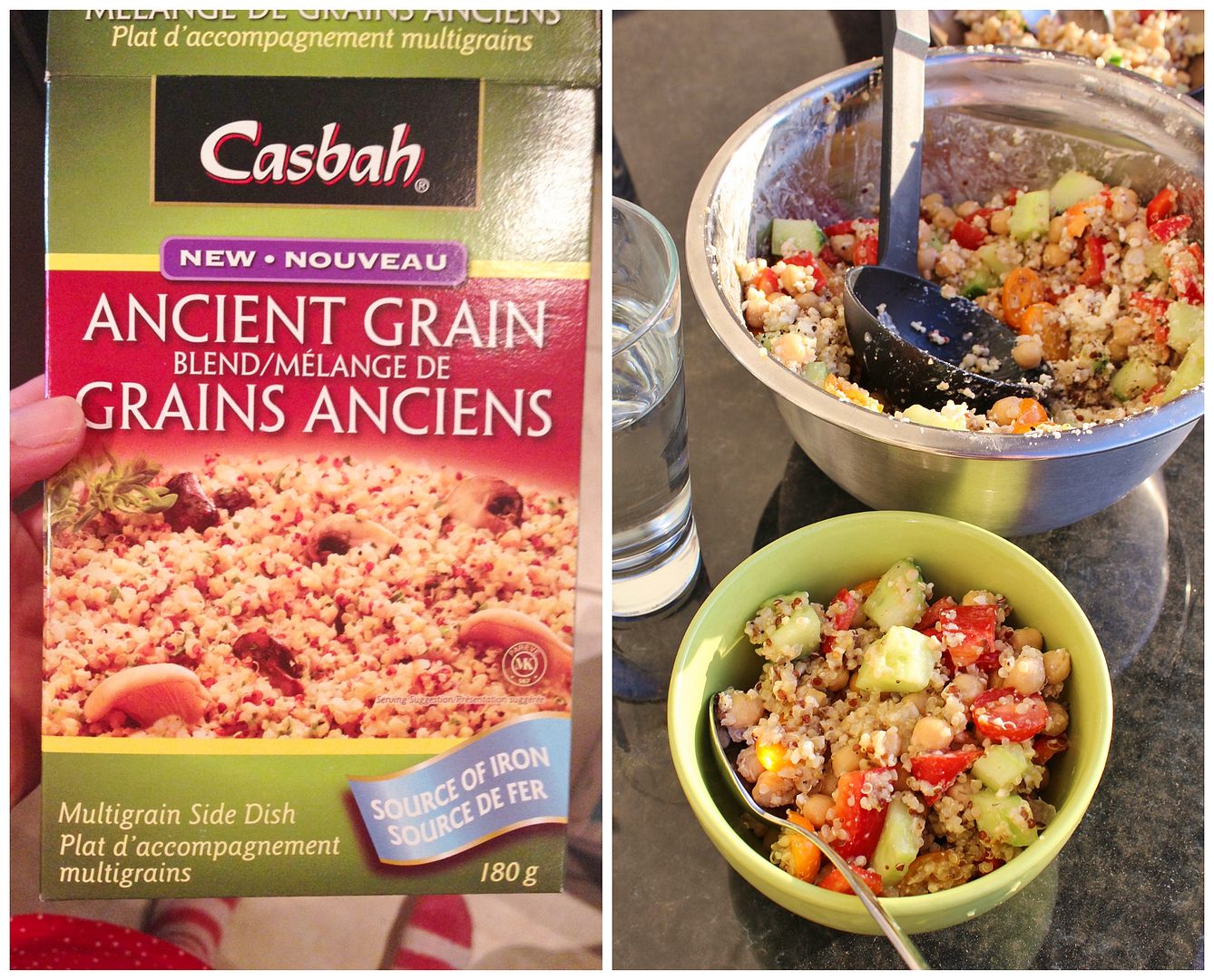 For an easy meal one evening, I cooked up this ancient grain blend (
quinoa, oats, millet, buckwheat, amaranth, and kaniwa) to make a quick Mediterranean salad for dinner with tomatoes, red pepper, cucumber, chickpeas, feta, and a lemon vinaigrette. It was a perfect light summer meal to enjoy outside and made great leftovers!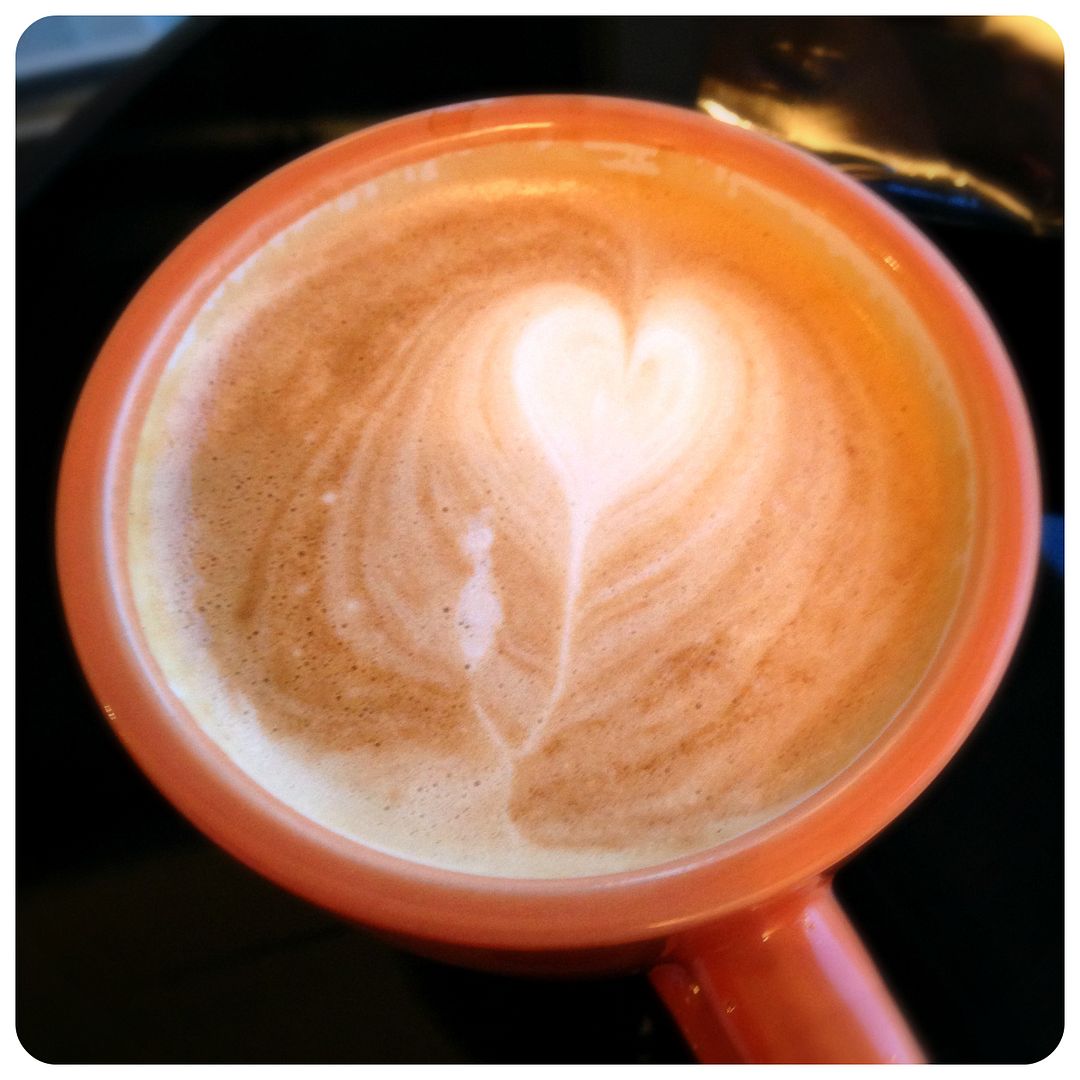 Gotta love coffee art!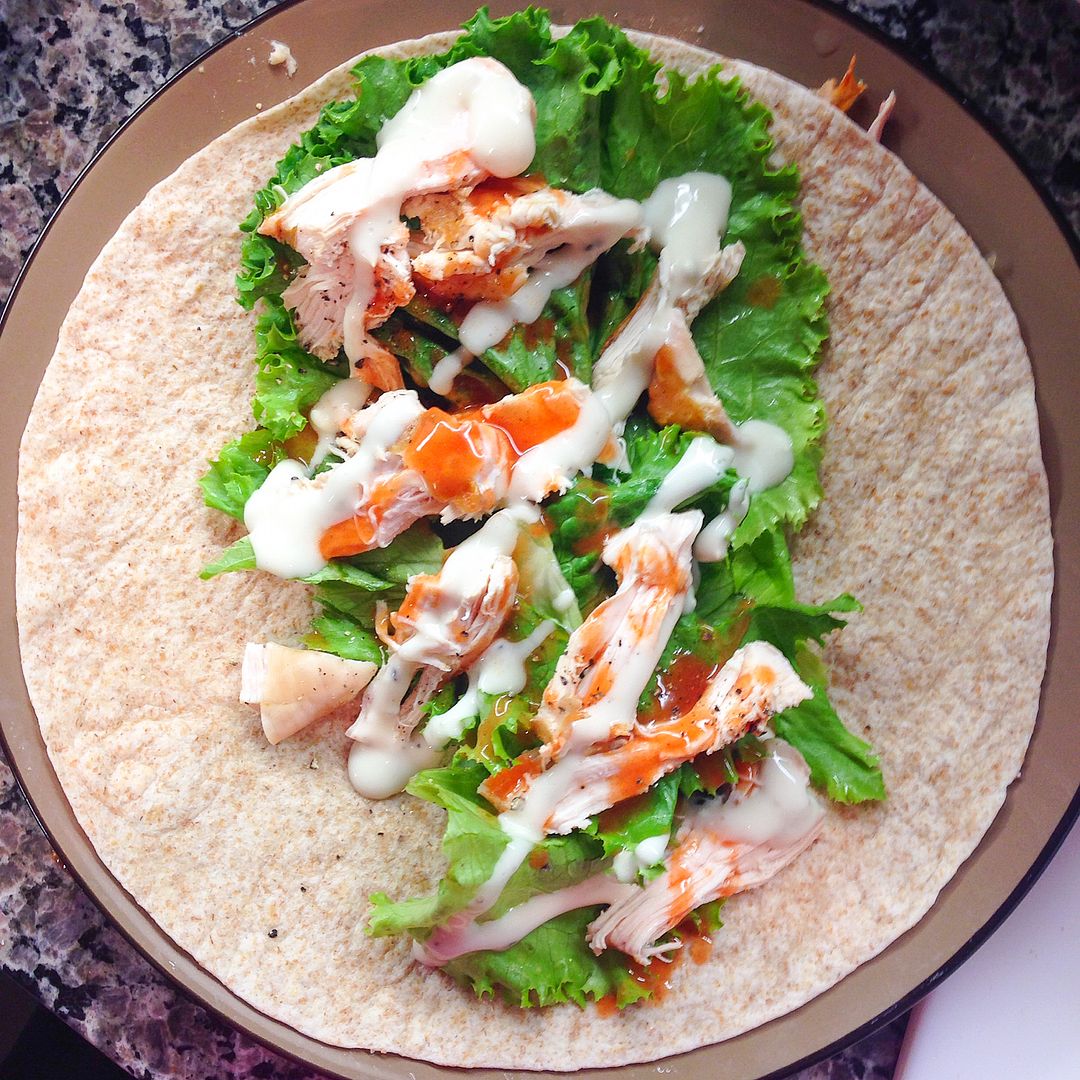 Another easy meal we enjoyed outside one evening was to grill some chicken on the bbq, then throw it in a whole wheat wrap with some lettuce, buffalo sauce, and light blue cheese dressing. Super easy, quick, and tasty!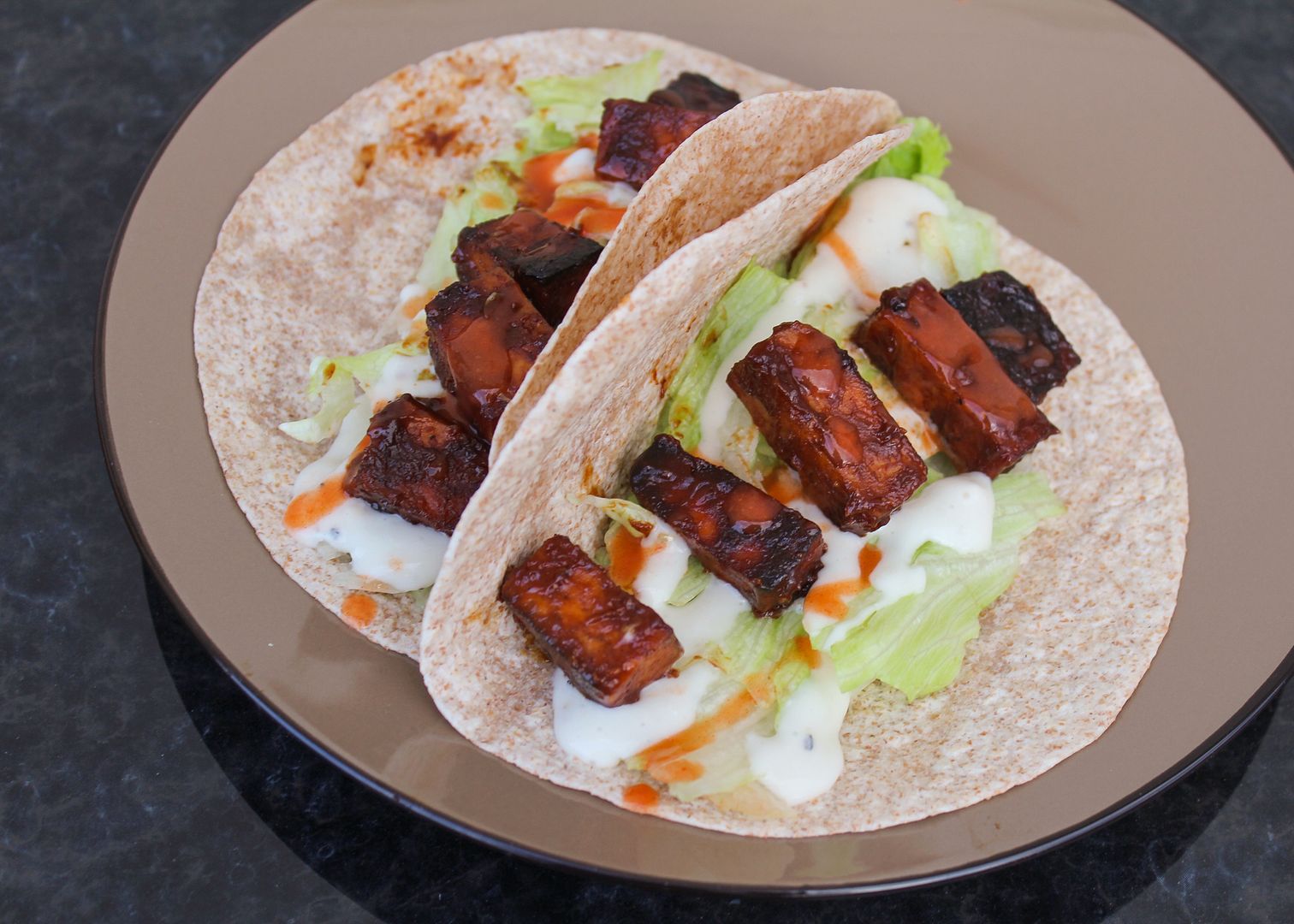 For a similar vegetarian version, I tried
Oh My Veggies' baked barbecue tofu
. She claims it's tofu for tofu-haters, and I have to say that's true! I always used to consider myself a tofu hater because of it's mushy texture and lack of flavour, but baking tofu with this method and slathering it in bbq sauce gives it a great flavour and chewy texture that I actually loved! We served ours in whole wheat wraps with some lettuce, light ranch dressing, and a little buffalo sauce and both Ryan and I really liked them. I can't wait to make other versions of baked tofu now that I know I like it!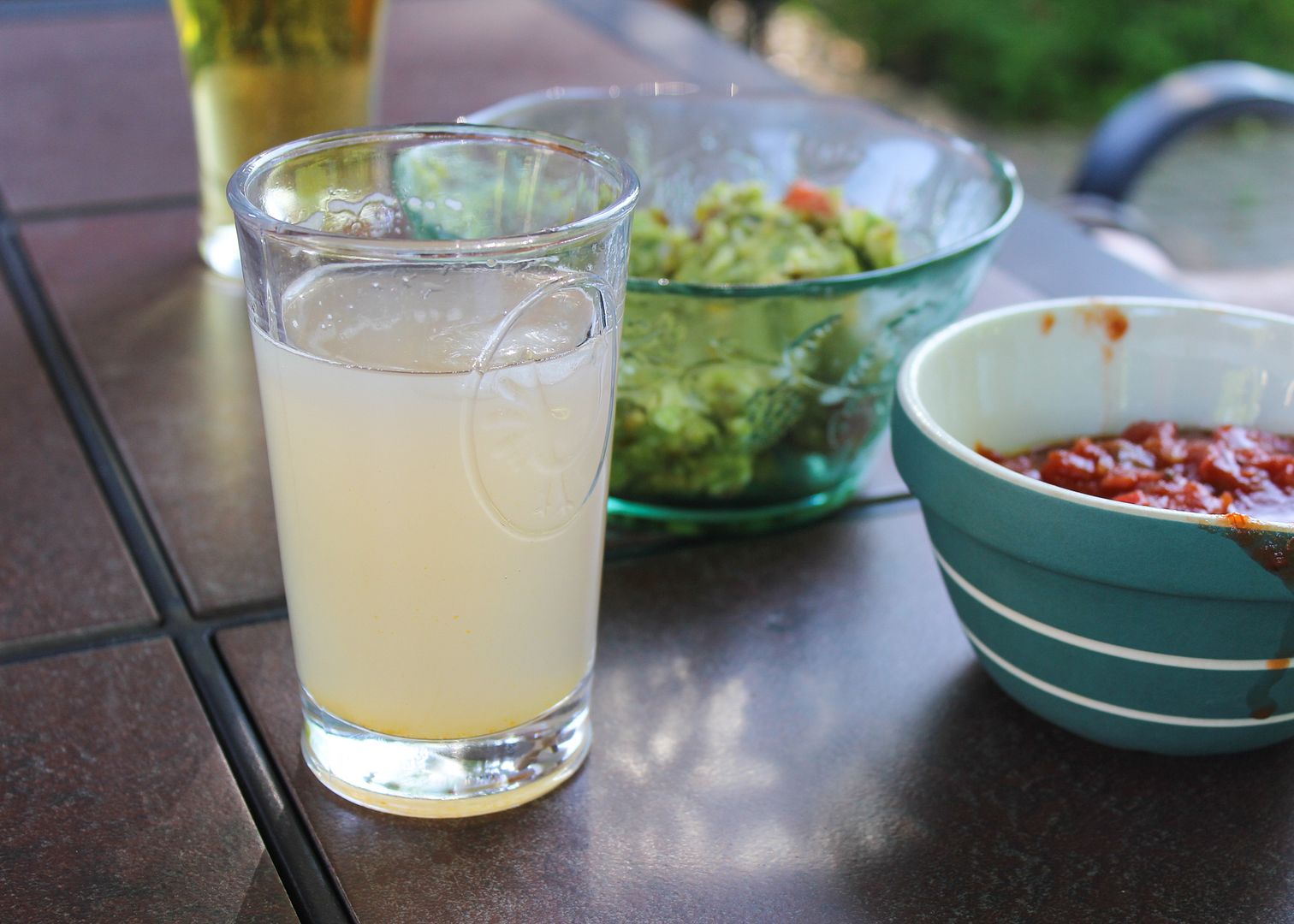 For a family dinner last month, my sister made some gin and rhubarb cocktails made with a homemade rhubarb syrup, which were very refreshing and tasty!
I made
Closet Cooking's esquites guacamole
which had charred corn, jalapeno, lime juice, red onion, feta (I couldn't find cojita), and some chopped tomato. The addition of the corn and feta made this extra special - everyone loved it and I can't wait to make it again!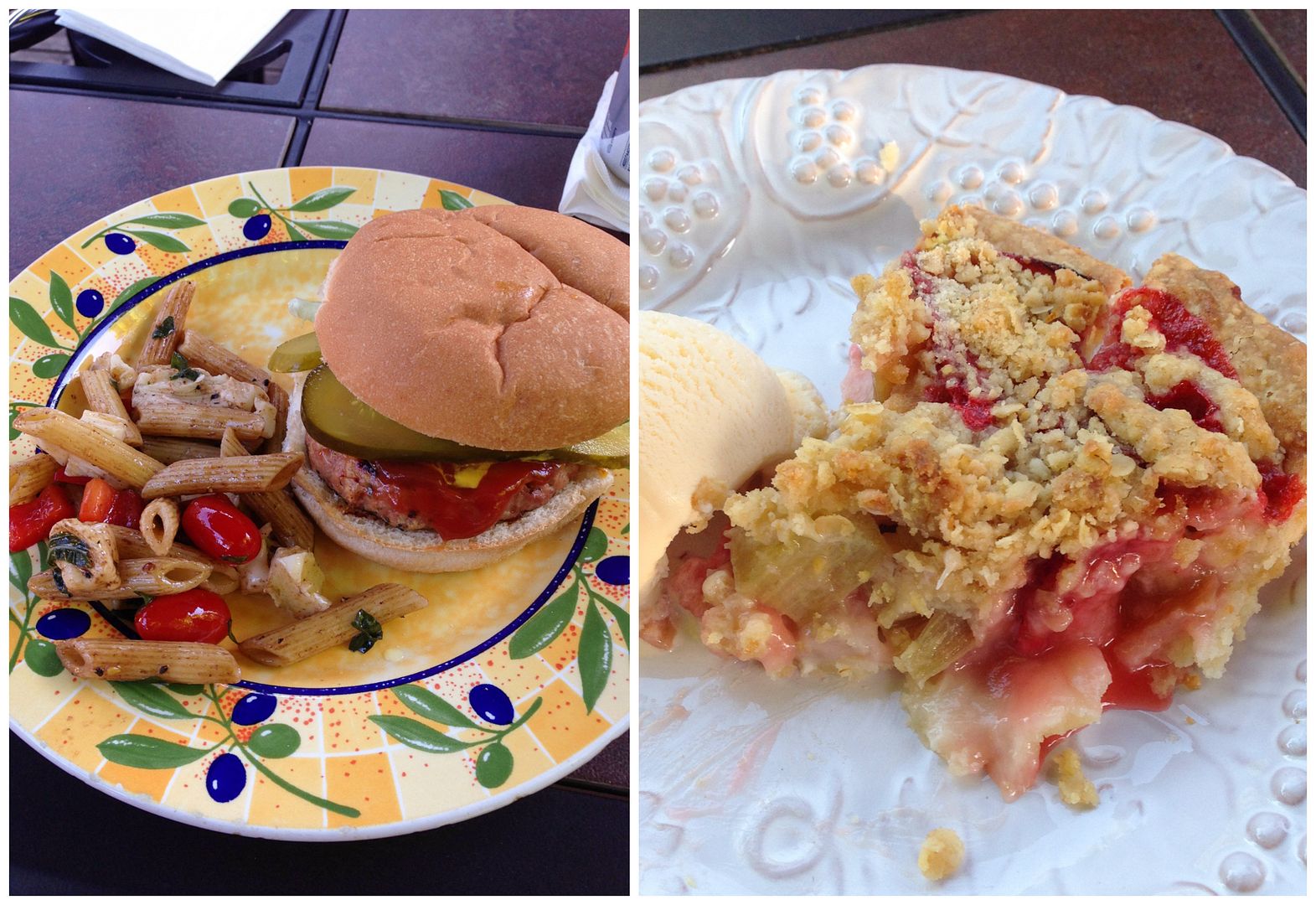 For the main meal we enjoyed turkey burgers (along with bison burgers and chickpea burgers for an array of options), a caprese pasta salad made by my sister, topped off with an amazing rhubarb pie she also made with fresh rhubarb from my mom's garden. I love rhubarb pie and it made it feel like summer has officially begun!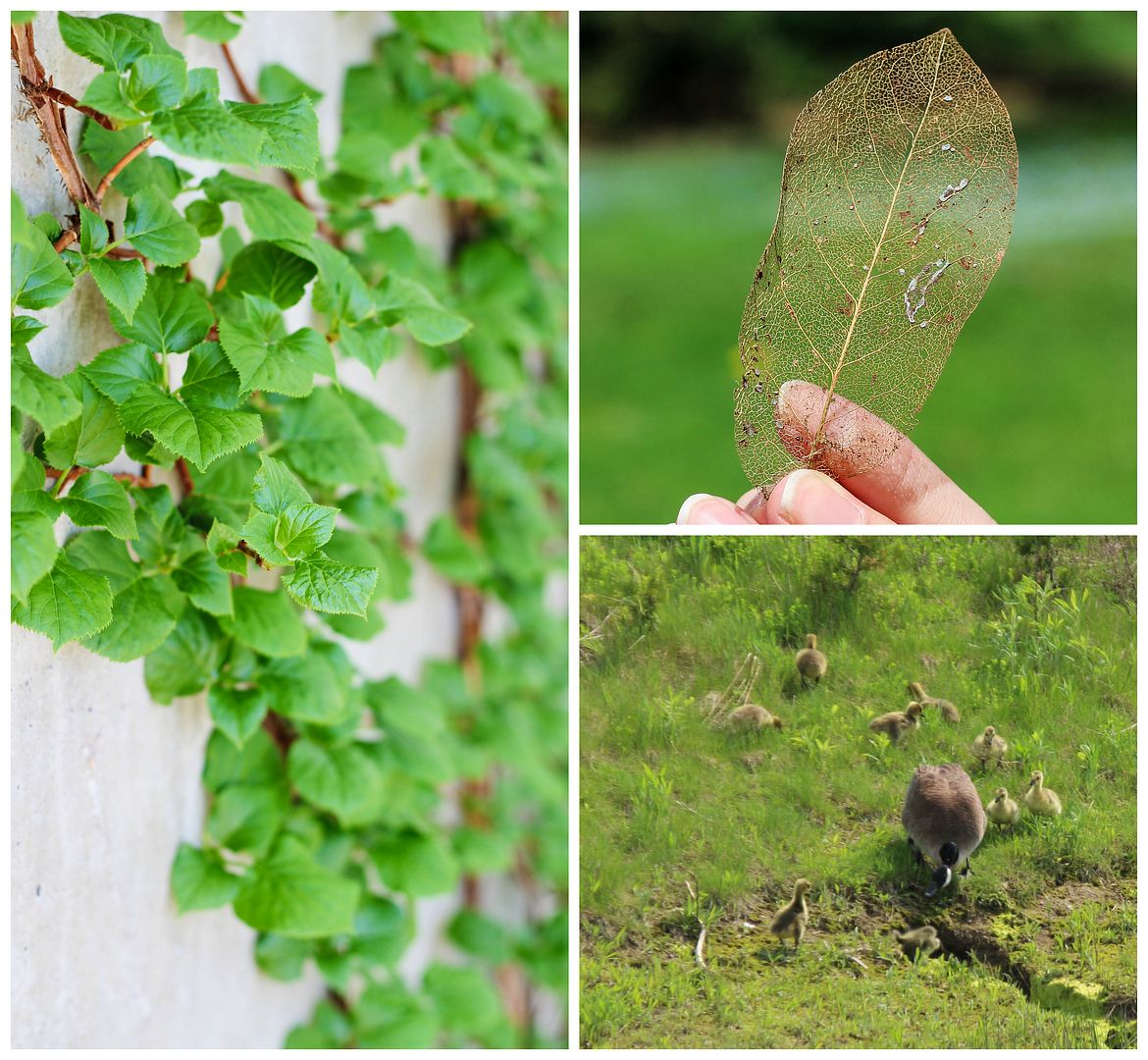 I also got out and enjoyed some nature last month, and can't wait to spend even more time outdoors this month!
Hope you all had a great month and enjoy these recaps!