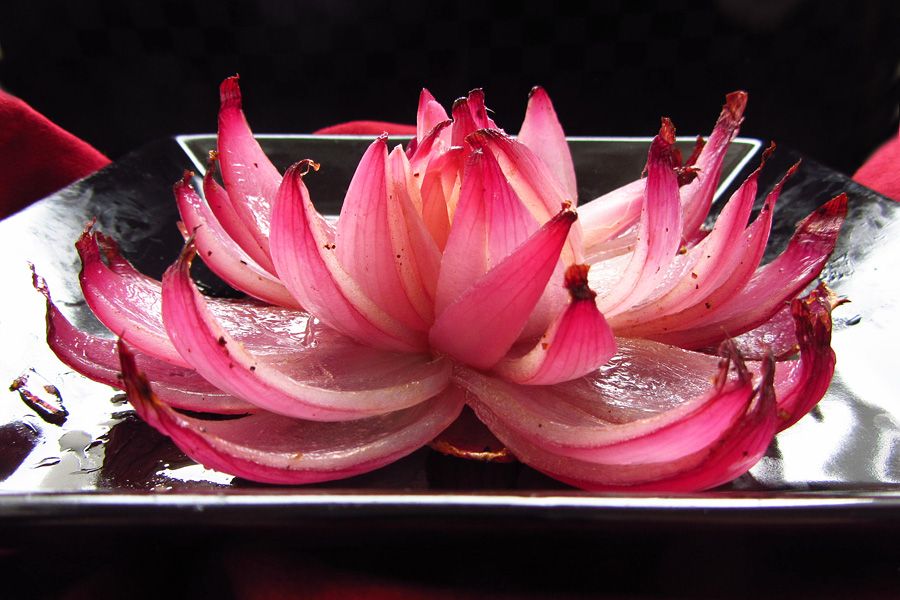 When I saw these onion flowers in LCBO's
Food & Drink
magazine, I knew I had to make them. They were so pretty and I'd never seen anything like them before, but they sounded so easy to make! Growing up, I always hated onions with a passion, but now I've learned that onions can actually be quite sweet and delicious - but only when cooked, I still pick out raw onions!
These flowers are made by simply slicing an onion into eighths, without cutting all the way through the onion so that it stays intact on the bottom, but the 'petals' fall down when baking to create a beautiful flower shape. The other ingredients are basic – just olive oil, balsamic vinegar, salt, and pepper – but the roasting gives the onions a really nice flavour, too!
I admit that the first time I made these, I wasn't completely successful – all of the petals fell down without anything remaining upright in the center, which is really what gives these a flower-like look. But I realized that my mistake was slicing a little off both ends of the onions. What you should do is slice a bit off the root end of the onion so that it can stay in place, but leave the stem end intact (see the helpful diagrams at
the Soup Addict if y
ou need help determining which end is the root and which is the stem!).
There are also some helpful step-by-step photos on making these at
The Project Table
if you need help after reading the recipe, and there's also a
Youtube video
with video instructions! (but notice how one of the onions in that video has a bit too much sliced off the top, and that one didn't turn out as well after baking)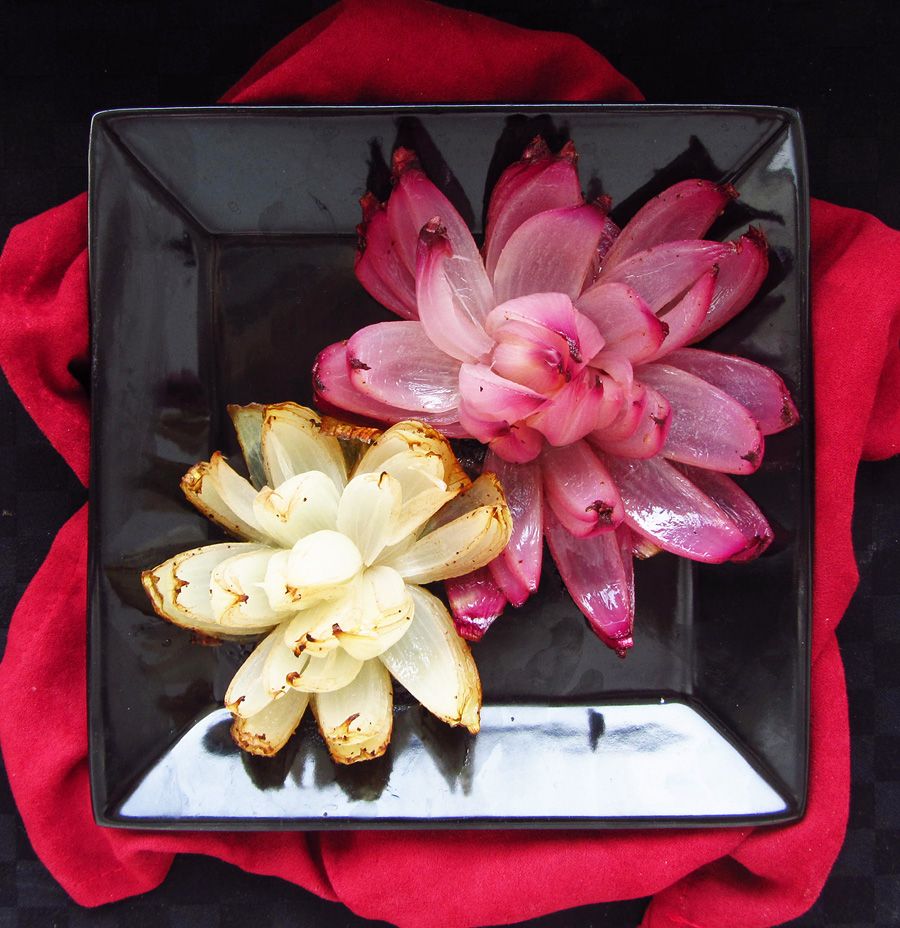 As you can tell from the pictures, I tried making these with both red and yellow onions, and while I liked the taste of both, I do think the red onions look a little prettier! If you want to have a mix of colours at the table though, try using a few yellow onions in addition to red!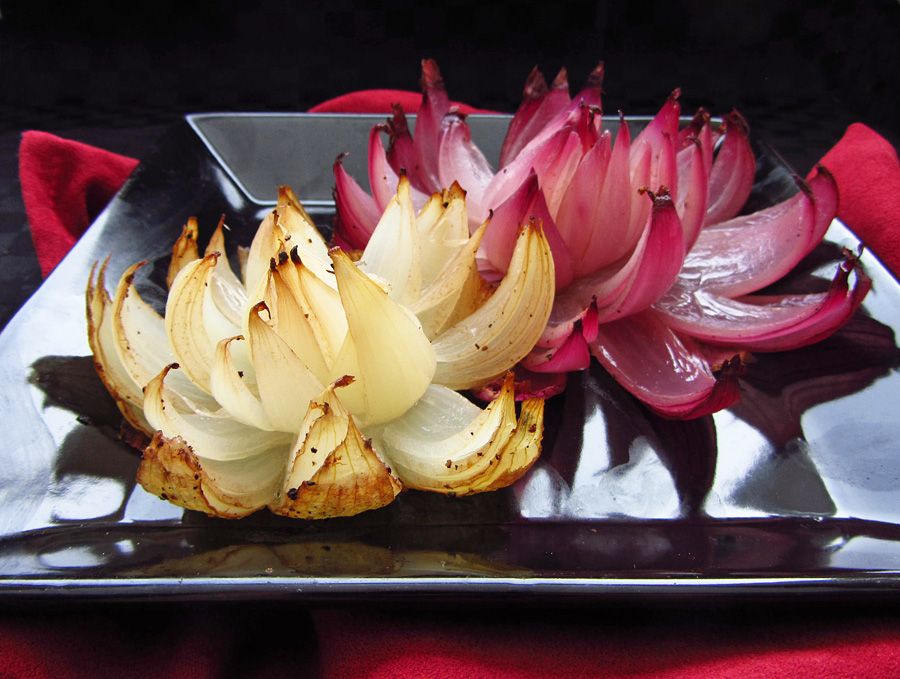 Once you've got the hang of it, you'll realize that these are really easy to make, and they make for an elegant side dish to serve at a special gathering or holiday meal. I realize that it's probably too late for my American friends to incorporate these into their Thanksgiving dinner tomorrow, but there are still plenty of holiday meals coming up, or you can make them any other time you want to impress your family or guests!
And while us Canadians have already celebrated Thanksgiving long ago, I'd just like to wish my American readers a very happy (and tasty!) Thanksgiving!
I followed the directions exactly, but I added extra balsamic vinegar before serving and omitted the capers because I didn't have any.
Also, you may need to pull the 'petals' apart a little after baking to make them more flower-like!
One more note is that while it's best to serve the onions whole for presentation, your guests may want to divide them in half at the table, as a whole onion may be a lot for some people to eat!