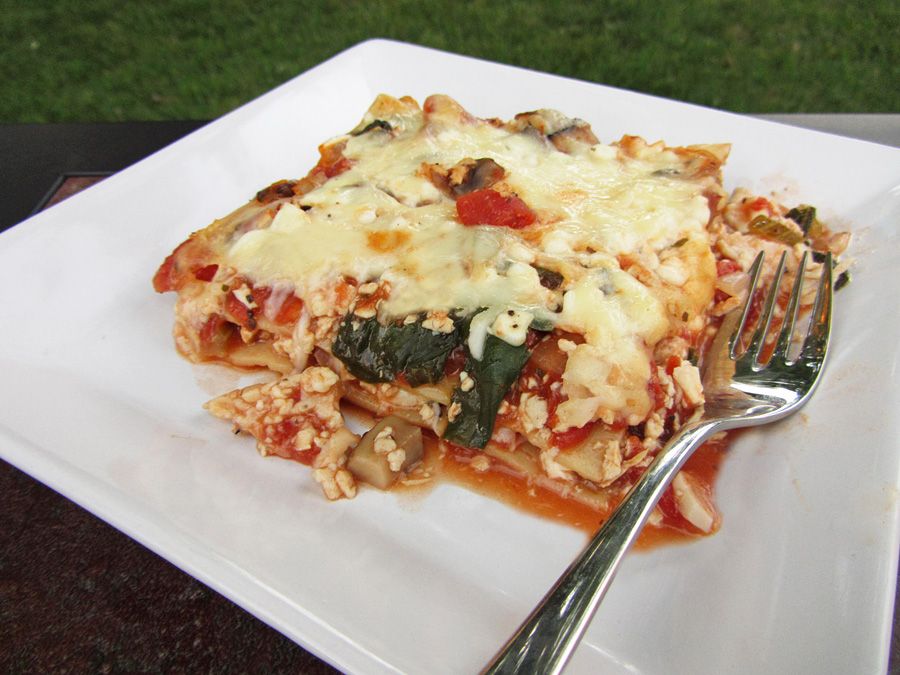 September is a fantastic time for visiting the farmer's market in Ontario – not only is there still a wide selection of later summer produce available, but you also start to see a lot of the autumn vegetables and fruit that I look forward to all year! I can't always make it to the market on Saturday morning though, which is why I love that local produce is also available at the grocery store.
Metro is one of Ontario's leading grocers, and through their Harvest from Home program, which runs May through October, they support growing, purchasing, and eating local food in Ontario. Metro provides a wide variety of the freshest and best tasting produce that is readily available and grown in Ontario, and by implementing Harvest from Home, they purchase locally grown foods from more than 100 farms across Ontario, directly supporting local farmers and the local economy. You can learn more about the latest Harvest from Home produce and new arrivals in store and on Metro's
Facebook
page.
Metro contacted me to ask if I would be interested in spreading the news about their Harvest from Home program and some tips on eating local, which I definitely support, but they also offered to treat one of my readers to a gift basket worth over $50, so I obviously agreed!
First up, here are Metro's 5 reasons you should be eating local (which can apply to those outside Ontario too!)
Selection

: Ontario has a wealth of locally grown veggies and fruit to choose from – your recipes won't have to adapt a bit, you can get everything you need from home

Fresh

: From field to fork – Typically food travels 1,500 miles to grocery stores. By eating local, your "food mile" reduces drastically to 45 miles. That means when you pick up your next Ontario apple, it's that much fresher, that much more delicious

Better for you

: Less preserving chemicals and genetic modification measures are used in the growth of local produce

Environmentally friendly

: The thousands of travel miles our produce takes to get to our plates blasts six per cent of CO2 emissions into our local environments. By eating local, you're helping future generations breathe easier

Invest into your local economy

: Purchasing local food means directly supporting local farmers – this way, money stays in Ontario to be reinvested into our local economy
And now for the fun part!
To give a taste of what they have in store, the nice people at Metro sent me over a gift basket filled with ingredients to make a comforting fall dinner with fresh, local ingredients.
As pictured above, I made the
budget-friendly mushroom lasagna
from Metro's website, but it turned out a bit watery – I realized after that I should have drained some of the excess liquid from my sauce, used oven-ready lasagna noodles to absorb some of the liquid as it cooked, and waited at least ten minutes to cut into it before I served it!
Regardless of my rookie mistakes, lasagna is still a great comforting meal for the beginning of fall, and one lucky Ontario reader is going to win a fabulous gift basket from Metro to make their own favourite lasagna recipe! The winner will receive a gift basket of the dry ingredients needed to make a lasagna (noodles and seasonings), along with a $50 Metro gift card to go purchase the fresh ingredients!
For your chance to win this great prize worth over $50, just leave a comment below telling me
what is your favourite local ingredient to cook with or eat
. And if you have tips on making a great lasagna, I'd welcome those too! The giveaway will close
Sunday, September 30
at midnight EST, at which point I'll randomly select one winner, who will be announced next Monday morning. Please be sure to
leave a valid email address
when you enter so that I can contact you if you win. The commenting system below will prompt you to leave an email address when you enter - it will not be published but you need to leave one so I can contact you. Good luck!
Please note that because Harvest from Home is only offered at Metro locations in Ontario,
this giveaway is open to Ontario residents only
.
For those having difficulty leaving a comment, here's how - it's easy!
UPDATE: THIS GIVEAWAY IS NOW CLOSED. THE WINNER HAS BEEN ANNOUNCED HERE.
Disclosure: Metro provided me with the same gift basket that the giveaway winner will receive, along with information about their Harvest from Home program. All other opinions are my own.