Because it's Friday, I'm sure you guys would rather hear me talk about something entertaining rather than making this entire post about pasta, right? If you answered no, then skip down towards the end where I will tell you all about this lovely pasta dish, but if you answered yes, then you are about to hear about my first adventure in celebrity stalking!
Last Saturday, my sisters and I went to the vegetarian food festival in Toronto (which my sister Genevieve wrote all about on her blog
Vanilla & Spice
, if you're interested). The Toronto International Film Festival (TIFF) also happened to be on, which is a pretty big deal and draws lots of celebrities. Before we left for Toronto in the morning, I quickly researched if any big celebs would be there at the same time as us, and noted the time for a Johnny Depp red carpet! We ended up heading over there half an hour early, thinking we would have a great spot if he did show up, but little did we know that people show up super early to these things, and it was already packed! I knew I would never see anything down on the ground, so I found a lovely spot up a bit higher, in the middle of a bush. Literally, I stood in the middle of a bush, in a pile of mud, with branches in my hair, and a guy blowing cigarette smoke directly in my face from beside me, for half an hour, waiting to catch a glimpse of Johnny Depp. And guess what? It paid off! I got to see him (and Natalie Maines from the Dixie Chicks) from about 15-20 feet away and took lots of pics - it was so exciting being part of a big crazy screaming crowd and being so close to such a big celebrity!
I guess celebrity stalking is addicting, because my sister and I decided to head back to Toronto Monday evening after we heard that Ben Affleck was going to be at a red carpet premiere. We arranged it so that we would take a Greyhound that would arrive in Toronto at 5:30, we'd walk a block to one premiere where we would arrive in plenty of time to see Bill Murray and Laura Linney before their movie premiering at 6:30, then walk another block to the 7:00 premiere featuring Ben Affleck and Rachel McAdams, then head back home. It involved a lot of bus riding, but we knew it would be worth it!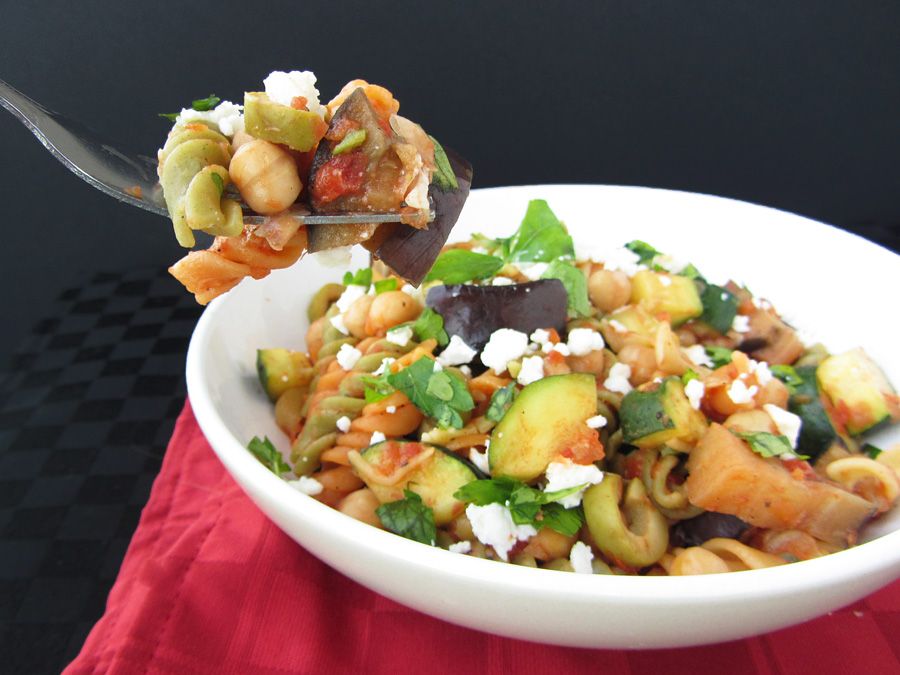 Unfortunately, this plan didn't work out so well. The bus ended up being an hour late arriving in Toronto. ONE WHOLE HOUR!! I was fuming! So when we finally pulled in at 6:30 (after leaving our home over 3 hours earlier), we sprinted past the first theatre, which already had no one left outside, and continued on to Ben's theatre, praying we didn't miss him. There was still a humongous crowd, which was a good sign! As I stood balanced against a filthy pole (which I didn't realize was staining my butt until later), we overheard others in the crowd talking about how they had already seen Bill, Laura, and Rachel, but that Ben still hadn't arrived, so we were counting on him to save our night and make this trip worth it. We waited .. and waited ... and waited .. until we were pretty much the only ones left waiting and realized that Ben had decided not to show up after all.
Our friend in Toronto ended up saving our night by taking us out for a delicious feast of all-you-can-eat sushi, but we were still pretty disappointed about Ben. I'm veeeery tempted to go back tonight to see Matthew McConaughey, who is supposed to be making an appearance, but I'm too worried that things won't work out again (especially trying to get to Toronto with Friday rush hour traffic), so I think I'll play it safe and spend the weekend resting and recovering from this cold!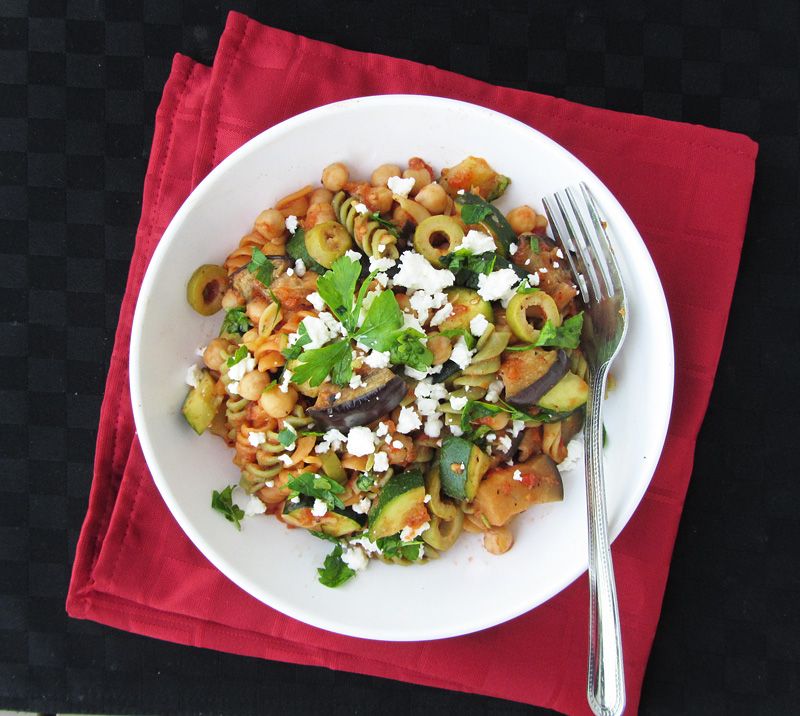 My story really didn't have a point except to distract you from your work for a while, and it has nothing to do with this pasta either, so I'm not even going to try to connect the two here!
If you just want to hear about this pasta, here's what you need to know: This is a fresh and healthy vegetarian dish that you may think is just an ordinary pasta, but a few unusual ingredients like chickpeas, olives, and feta, make this unique and flavourful. It might look like a few more steps than a regular pasta, but it's worth it (especially for the amount of leftovers, if you're cooking for one like me!), and it's a great way to use up some of that end-of-summer zucchini and eggplant you might still have in your garden!
Has anyone else been celebrity stalking at TIFF (or elsewhere)? I'd love to hear your stories!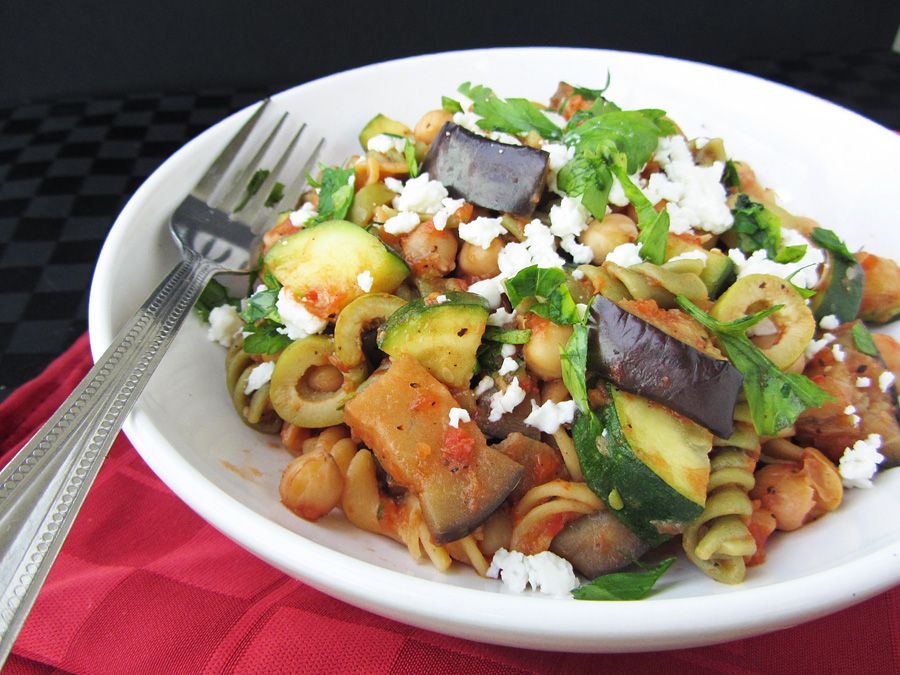 Eggplant & Zucchini Pasta with Chickpeas, Olives, and Feta
Adapted from Clean Eating magazine, April/May 2012
1 pound tri-colour vegetable rotini pasta (or whole wheat rotini)
1 (398mL) can fire-roasted diced tomatoes
1 (340mL) jar roasted red peppers (or 2 roasted red peppers), drained and rinsed, chopped
Pinch red pepper flakes (optional)
1 (540mL) can chickpeas, drained and rinsed
1/2 cup sliced green olives
4-5 oz low-fat feta cheese, crumbled
Preheat oven to Broil.

Quarter zucchinis lengthwise, then cut into 1/4-inch thick slices.

Cut eggplant into ½-inch rounds, then slice into bite-sized pieces.

Toss chopped zucchini and eggplant with olive oil, and season with salt and pepper.

Spread into one layer on a foil-lined baking sheet and broil in the top-third of the oven for 10-15 minutes, tossing halfway through, until golden brown and soft.
Bring a large pot of salted water to a boil, and cook pasta according to package directions.

Drain and rinse, reserving a bit of pasta water.
Meanwhile, add diced tomatoes, roasted red peppers, basil, and red pepper flakes to a medium saucepan, bring to a simmer, and cook over medium-low heat while the pasta is cooking, about 10 minutes.

Season to taste with salt and pepper.

Transfer to a blender, remove plastic stopper from lid, cover loosely with a kitchen towel, and puree briefly into a slightly chunky sauce.

Add a bit of the pasta water to thin out the sauce, if necessary.
Combine cooked pasta, roasted vegetables, tomato sauce, chickpeas, and olives in a large saucepan and cook over low heat 1-2 minutes to heat through.

Serve and top each portion with 1 oz crumbled feta and 1 tablespoon chopped parsley.

Season with additional pepper, if desired.