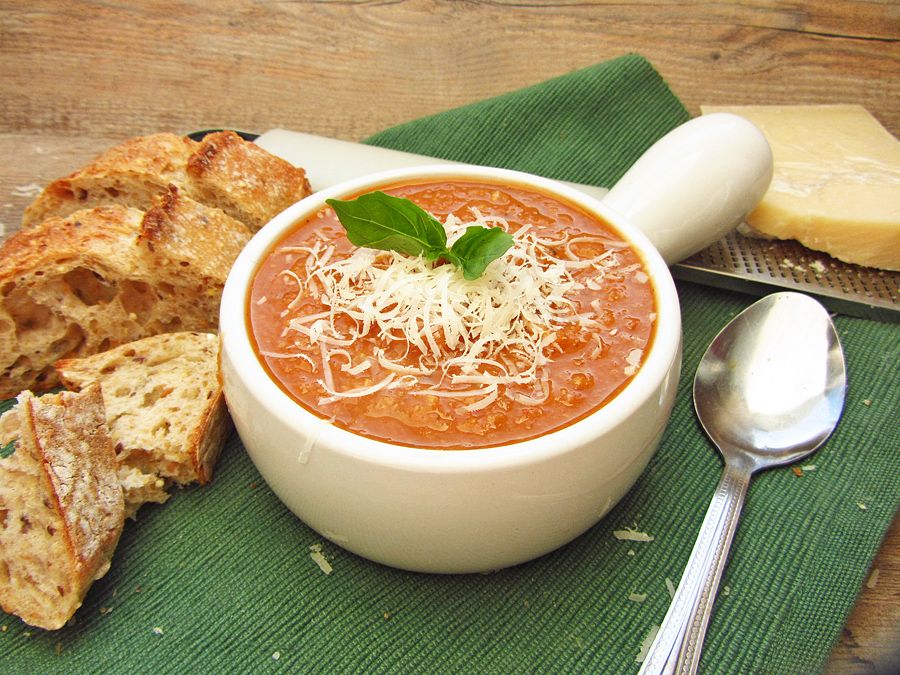 So I have one piece of disappointing (but not bad) news and two pieces of good news to share. The not-so-good news is that I've been super busy lately and this is the only recipe I have to share with you guys this week. I feel like I've been cooking a lot, but I've just been making easy meals (like egg sandwiches), or things that just aren't special enough to share on the blog (like a mushroom bolognese dish that didn't work out that well), or things that I've already shared before (like this
tuna pasta
I just made a big batch of!)
Now the good news is that I have a ton of recipe ideas that I want to try out (especially when it comes to holiday baking!), I just need to find the time!
And the second piece of good news is that this one recipe I do have to share this week is really good!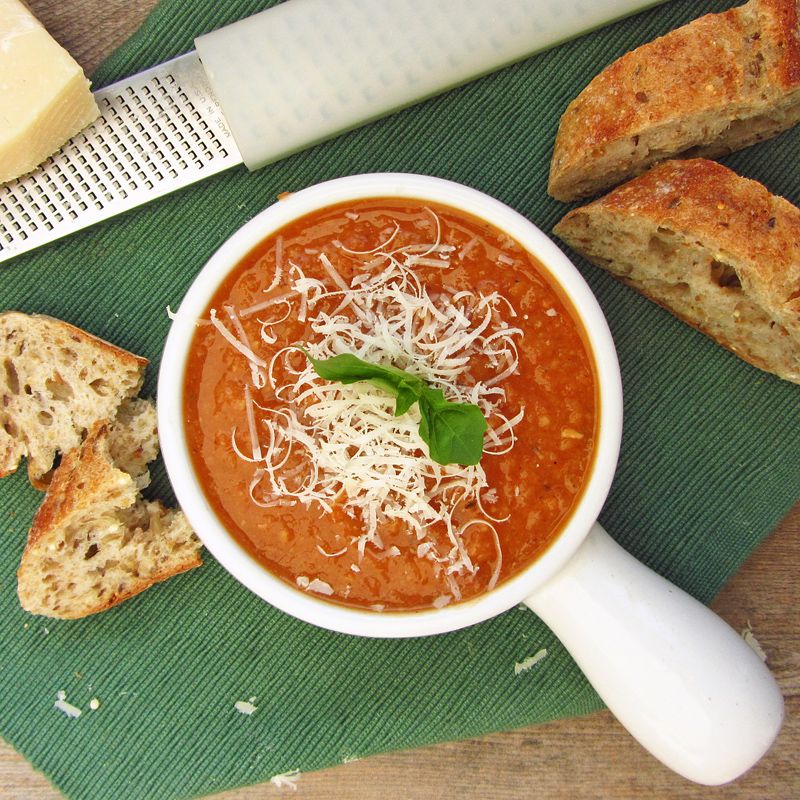 This is a warm and comforting winter soup with a rich flavour from the roasted tomatoes, and the added health benefits of protein and fibre from the addition of white beans. When I first saw this recipe, I pictured a smooth and creamy soup where the beans would be like an undetectable replacement for heavy cream. Mine didn't turn out quite like that – I could still taste the beans and they gave the soup more of a chunky than smooth texture – but I actually liked it better that way!
Roasting the tomatoes and garlic takes some time, but very little effort, so it's worth it! I highly recommend eating this with lots of grated parmesan cheese and a loaf of hearty bread for soaking up every last drop from the bowl!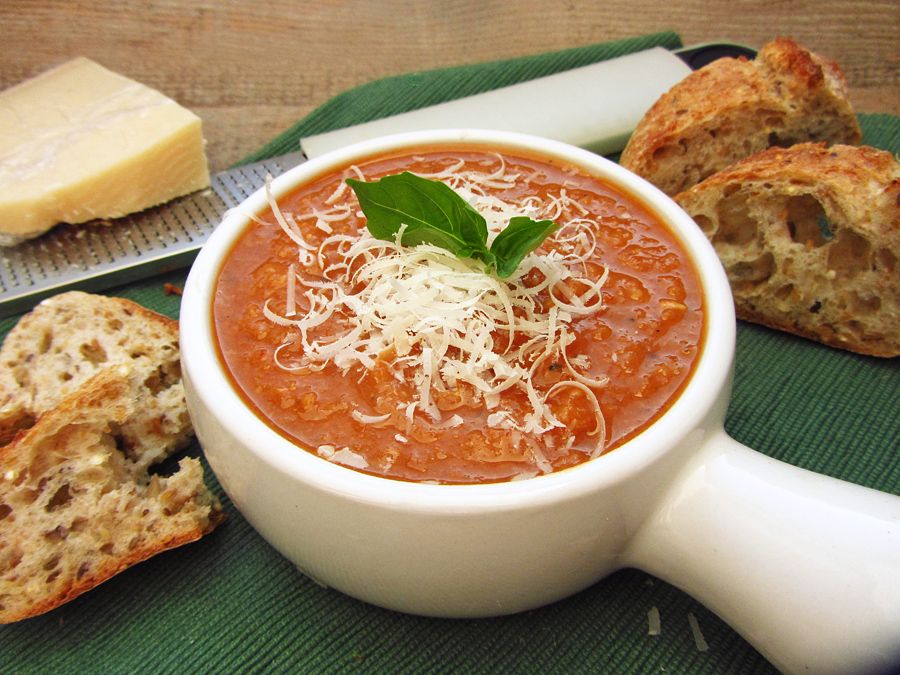 Roasted Tomato & White Bean Soup
Adapted from Clean Eating Magazine, October 2012
Serves 2-4, depending on desired serving size
Ingredients:
Cooking spray
1 medium yellow onion, peeled and quartered
1-1/2 pounds roma (plum) tomatoes, halved lengthwise
Salt and pepper
1 head garlic
1 (19 fl oz) can cannellini beans, rinsed and drained
2 cups low sodium chicken or vegetable broth, divided
1/2 teaspoon dried Italian seasoning
1 bay leaf
1/2 teaspoon kosher salt
1/4 teapsoon ground pepper
1/2 teaspoon sugar
Grated parmesan cheese for topping, if desired
Directions:
Preheat oven to 400°F. Line a baking sheet with aluminum foil and lightly spray with non-stick cooking spray. Spread onion and tomatoes, cut side up, in a single layer on the baking sheet. Spray with cooking spray and season with salt and pepper. Cut the tops off the head of garlic so the cloves are exposed, spray with cooking spray, and wrap with foil into an enclosed packet. Add foil packet to the baking sheet with the onions and tomatoes, and bake everything together for one hour. Set aside to cool for 10 minutes once done.
Add the roasted onion, tomatoes, and garlic (squeeze out the cloves from the skins) to a food processor and blend until smooth. Transfer to a medium saucepan.
Add beans and 1 cup stock to the food processor and blend until smooth. Add to the saucepan that holds the tomato mixture, and add the remaining 1 cup stock. Add seasonings (Italian seasoning, bay leaf, salt, pepper, sugar), bring to a boil, then reduce heat to low, cover and simmer gently for 20 minutes.
Remove bay leaf, and serve warm, with lots of grated parmesan cheese if desired (though recommended!)
*Note that if you really want a smooth texture for the soup, you may be able to achieve that by using a blender instead of the food processor, but you may have to blend in batches.