April is one of my favourite months of the year because we usually start to see signs of spring (which was much needed this year after our ridiculously long winter!), we often get to celebrate Easter this month, and it's my birthday month!
The only Easter treat I had time to make this year were these malted milk blondies:
I used a recipe for malted milk blondies from one of the Baked cookbooks (but found on many blogs, including
here
) but replaced the whoppers, chocolate chips, and walnuts with Easter-themed robin's eggs (a malted milk candy). That probably wasn't the best idea because melted candy gets pretty chewy, and overall I found the bars a bit on the sweet side, but others all really enjoyed them, especially warmed up with ice cream!
For Easter dinner, we enjoyed an asparagus and oka cheese tart (using
this recipe
) and some roasted spring veggies with dill pesto (recipe
here
) all made by my sister
Genevieve
; a scalloped potato dish with sweet potatoes and gruyere from my aunt (recipe
here
; it was so good!); an arugula, strawberry, and goat cheese salad from my mom; and ham for the meat eaters! For dessert, my older sister made a delicious coconut lime bundt cake which was the perfect light finish to the meal!
My sister posted more details of our Easter meal
on her blog
if you're interested!
For my birthday dessert, I already shared the
Oreo cheesecake
I made using these festive Oreos!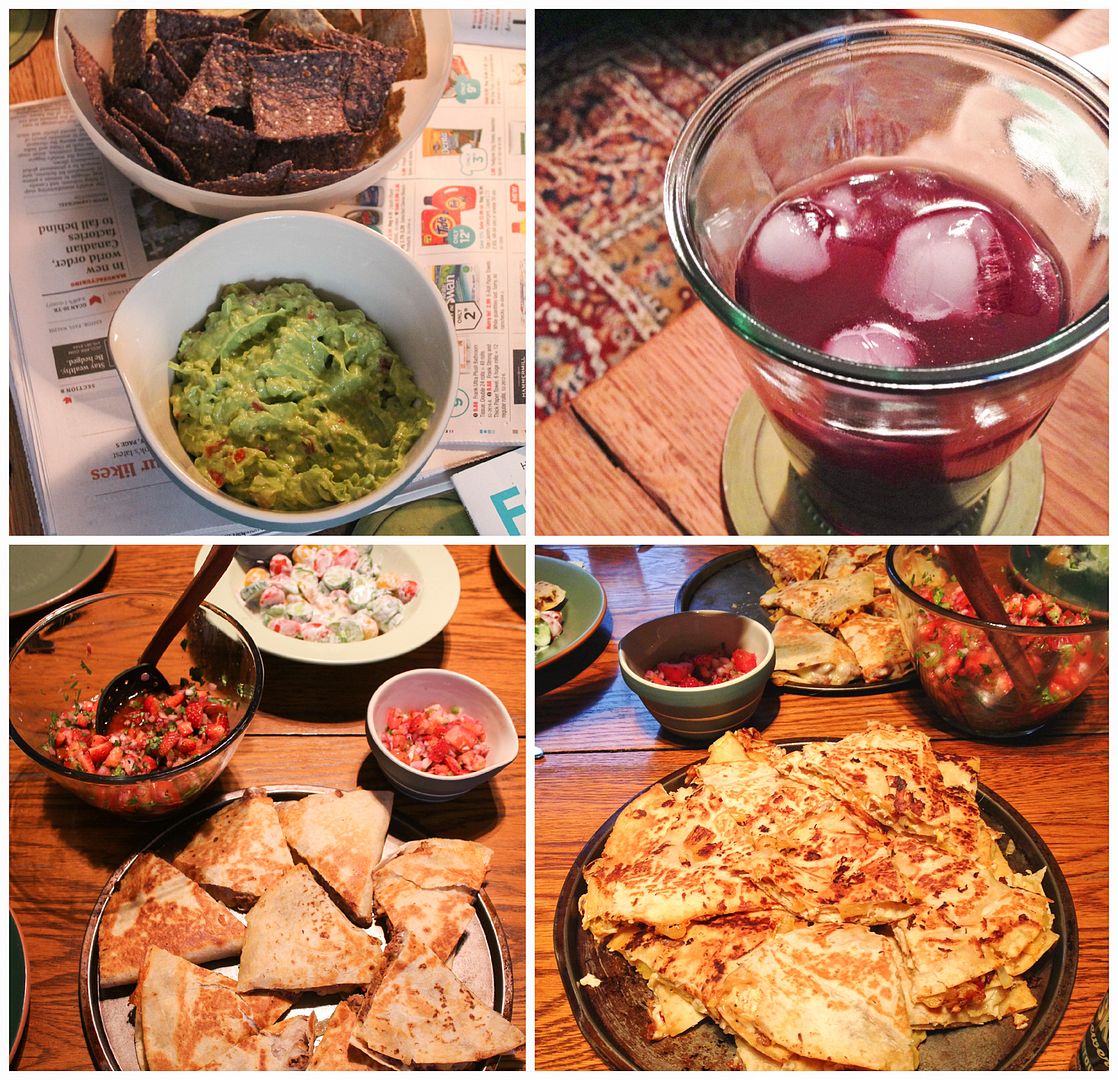 And for dinner, my parents made an amazing Mexican-themed meal with my mom's delicious homemade guacamole and sangria to start, followed by quesadillas with a strawberry salsa and a cucumber salad on the side. My dad made two types of quesadillas - one with pinto beans and one with chicken - both both had caramelized pineapple in them which was the star of the dish! I only just realized that the recipe he used is from one of my favourite blogs,
How Sweet It Is
, which I find amusing because he found it all on his own!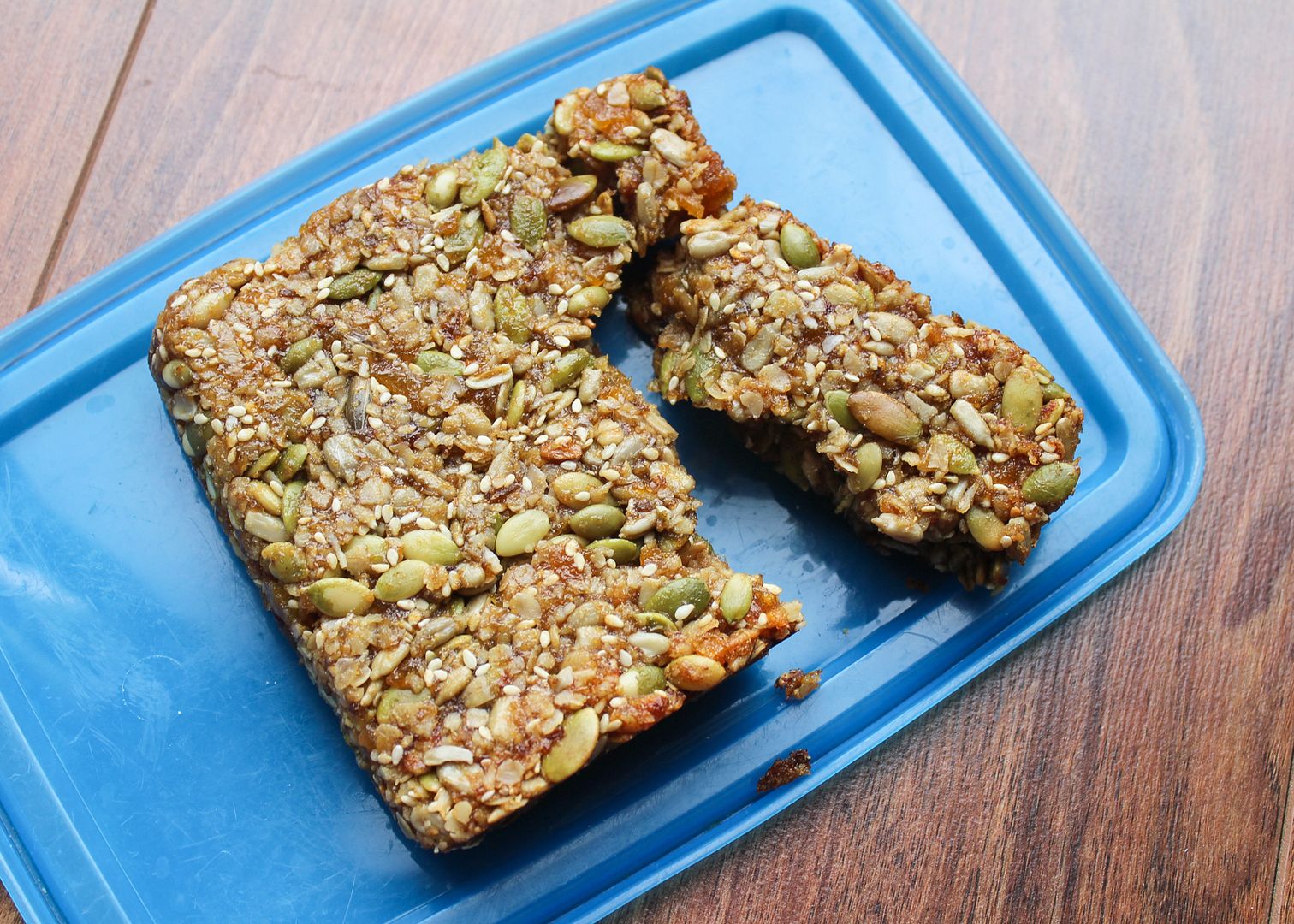 As one of my gifts, my aunt made these
chewy date and seed bars
which I devoured and will need to make for myself to have more soon!
On my birthday I spent some time doing work at Starbucks and treated myself to a frappucino. Later on a barista came around with a free cookie sample and little baby frapp which I thought was the cutest thing ever! It's the little things that make me happy!
On the night of my birthday, my fiance and I went to see my first NHL playoff game! I've been to regular games before but the excitement of a playoff game was even more fun (except that the game didn't end how we wanted)!
Other food-related things from this month...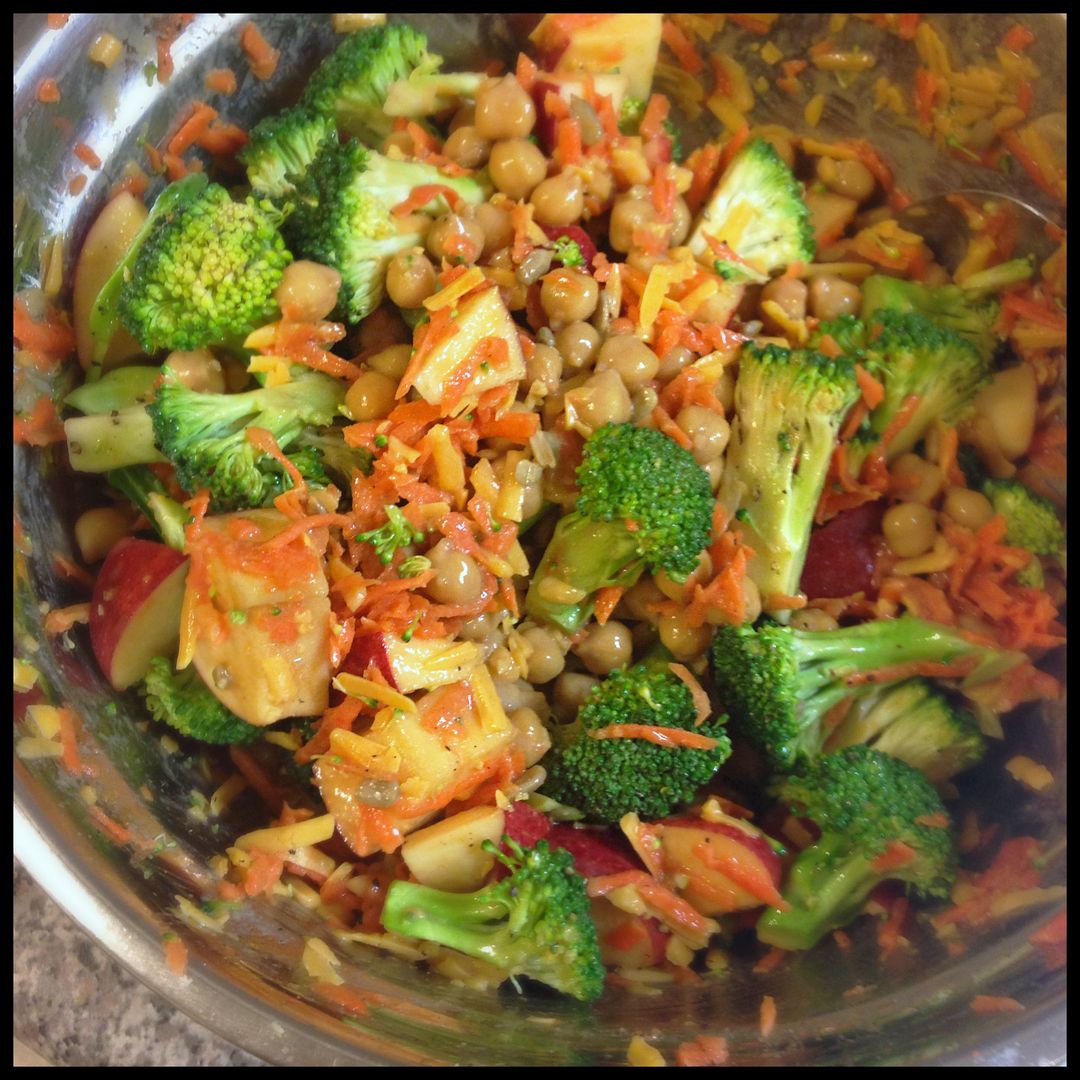 I feel like I post a picture of some version of this salad every month but I'm always making it when I'm too busy to cook dinner, which seems to be all the time lately. This version contained chickpeas, raw broccoli, apples, grated carrots, sunflower seeds, shredded cheddar cheese, and a quick dijon vinaigrette. So good!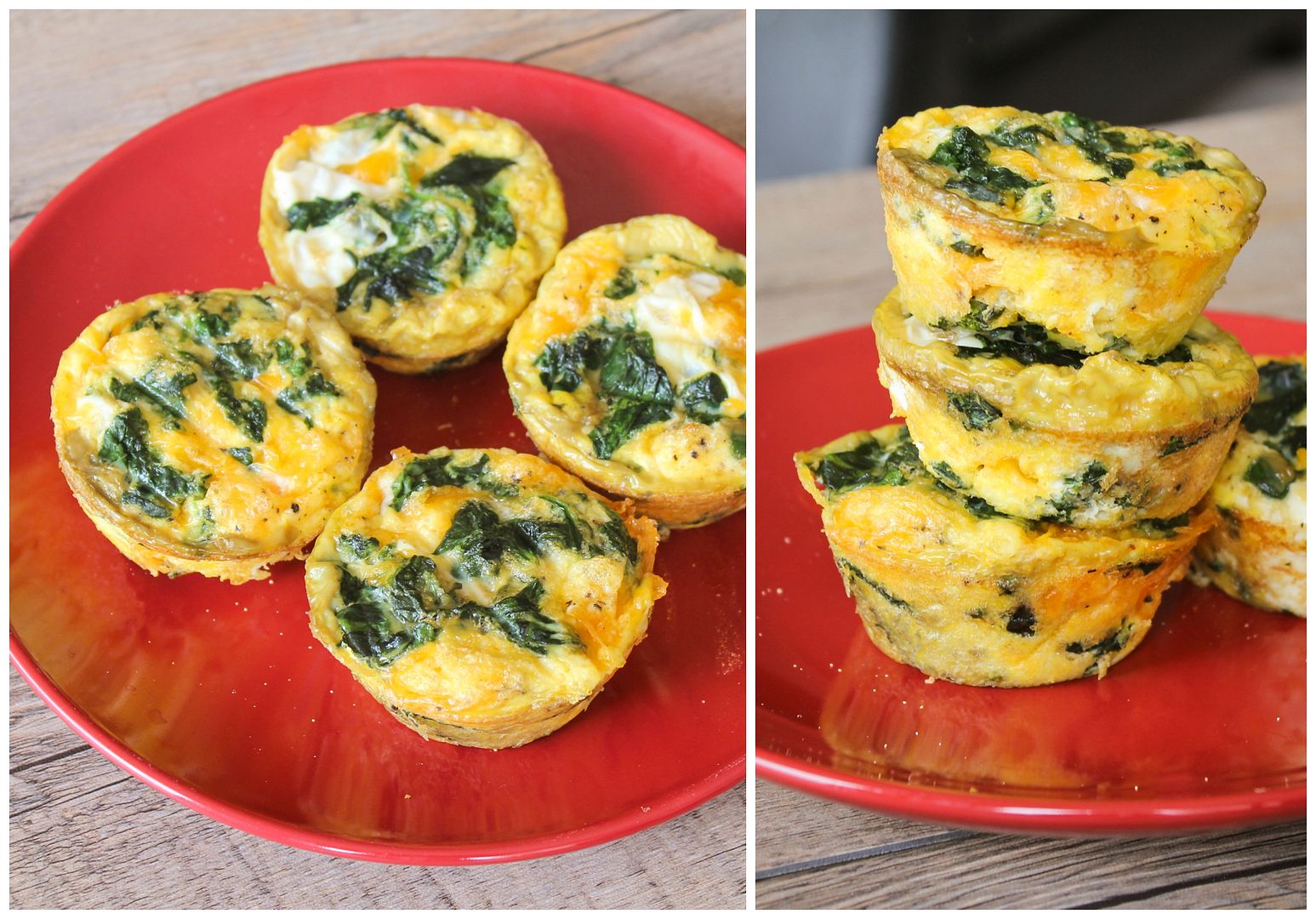 When I knew I had a busy week coming up, I made these little mini frittatas ahead of time for several days of breakfast! You've probably seen some version of these on the internet somewhere before, and I've made them often but never shared them because there are already so many recipes out there. But to make mine, I basically whisk however many eggs I like with a splash of milk, sautee some veggies (I used kale and spinach here but I also like broccoli), shred some cheese (I used cheddar here but any kind works!), then spray a muffin tin with non-stick spray, divide the egg mixture into as many muffin cups as I had eggs, and add some veggies and cheese to each, filling them to the top. Then I bake them at 350 for about 20 minutes or until they're done. I either eat a couple warmed up for breakfast on their own, or use them in english muffin sandwiches!
If you're looking for a specific recipe, these go by many names, but try googling 'mini frittatas', 'muffin tin frittatas', or 'muffin tin omelettes' (I've even seen them called mini quiches even though they're not like quiche!) and you should find lots of recipe ideas!
One of my recipe fails this month was an attempt at making a Northern Thai soup-like curry dish called khao soi. I tried it first when I visisted Chiang Mai and loved it, and have since seen a lot of recipes for it online and meant to make it at home. Unfortunately, I couldn't get my hands on all the ingredients I needed when I went to make this, and I stupidly thought I could try to substitute some healthier whole wheat egg white noodles in place of regular egg noodles, forgetting that Italian pasta noodles are not the same as the noodles you would use in Asian dishes. It did not work. I will try this again some day though!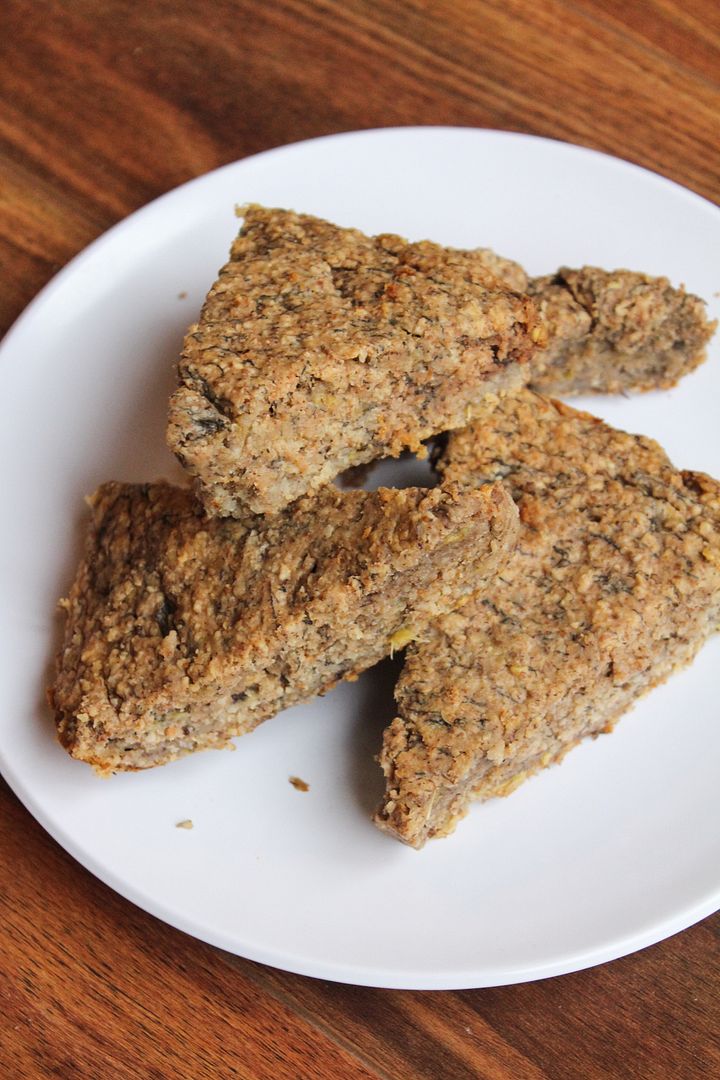 Another not-so-successful recipe attempt was a healthy vegan banana snack cake. I used whole wheat flour and oats, lots of bananas, a little coconut oil, applesauce, and spices, so there was no added sugar. I still ate all of it, but it didn't taste sweet enough and I just find that I can never get vegan banana baked goods to cook through to my liking; they're always mushy. If you have any good tips or recipes, let me know!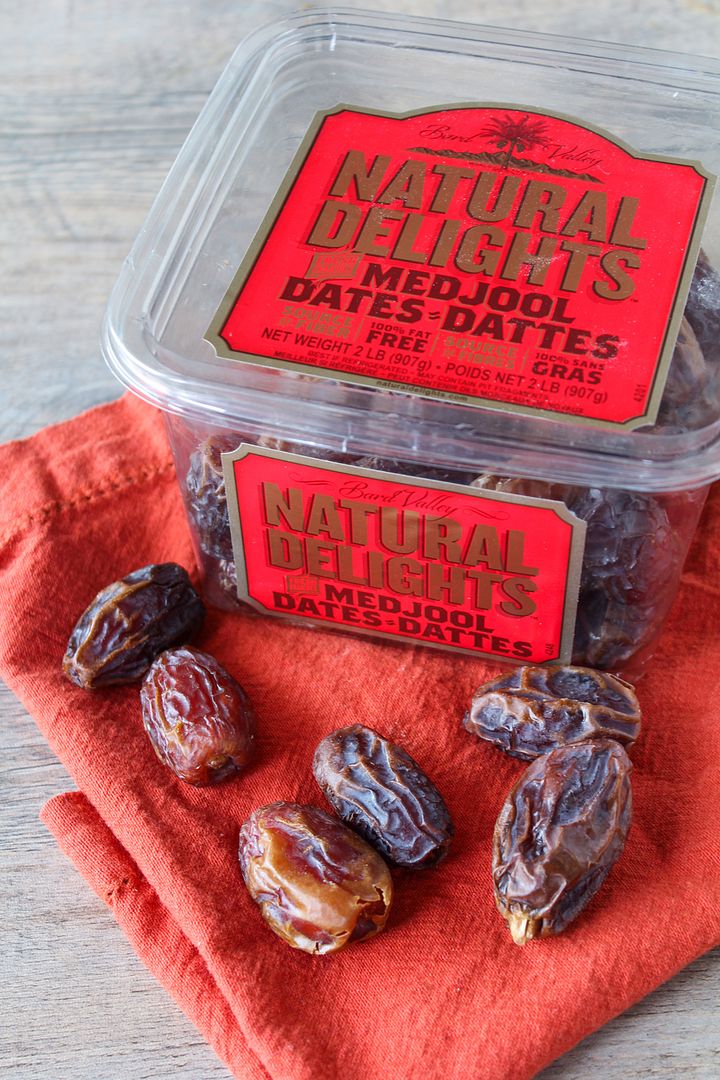 The nice people at
Natural Delights
sent me a voucher for some of their delicious medjool dates and I've been loving using them in baked goods and snacks! I don't usually buy medjool dates because they're a little more expensive than regular honey dates but they are so much better tasting (and have a better texture) so I recommend getting your hands on some if you can! I used them to make these
no-bake carrot cake date balls
I shared in time for Easter, and I also love them in these
oatmeal cinnamon date balls
.
Natural Delights has tons of recipe ideas
on their website
too that I hope to try out!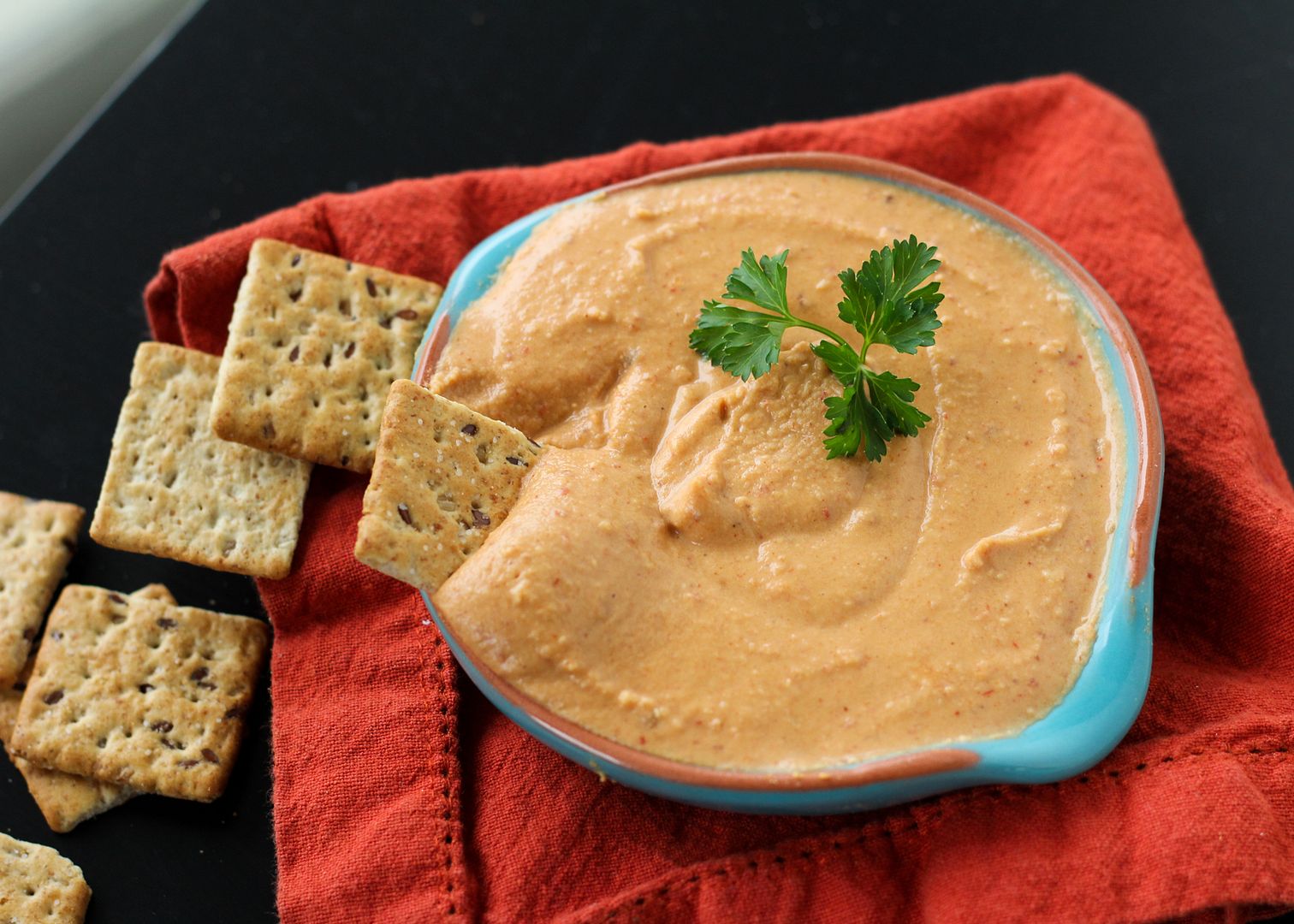 Another snack I tried and loved this month was
this chipotle lentil hummus
from one of my favourite blogs,
Coffee & Quinoa
. I had never tried a lentil hummus before but the texture was so smooth and creamy, and I loved the chipotle flavour in this version!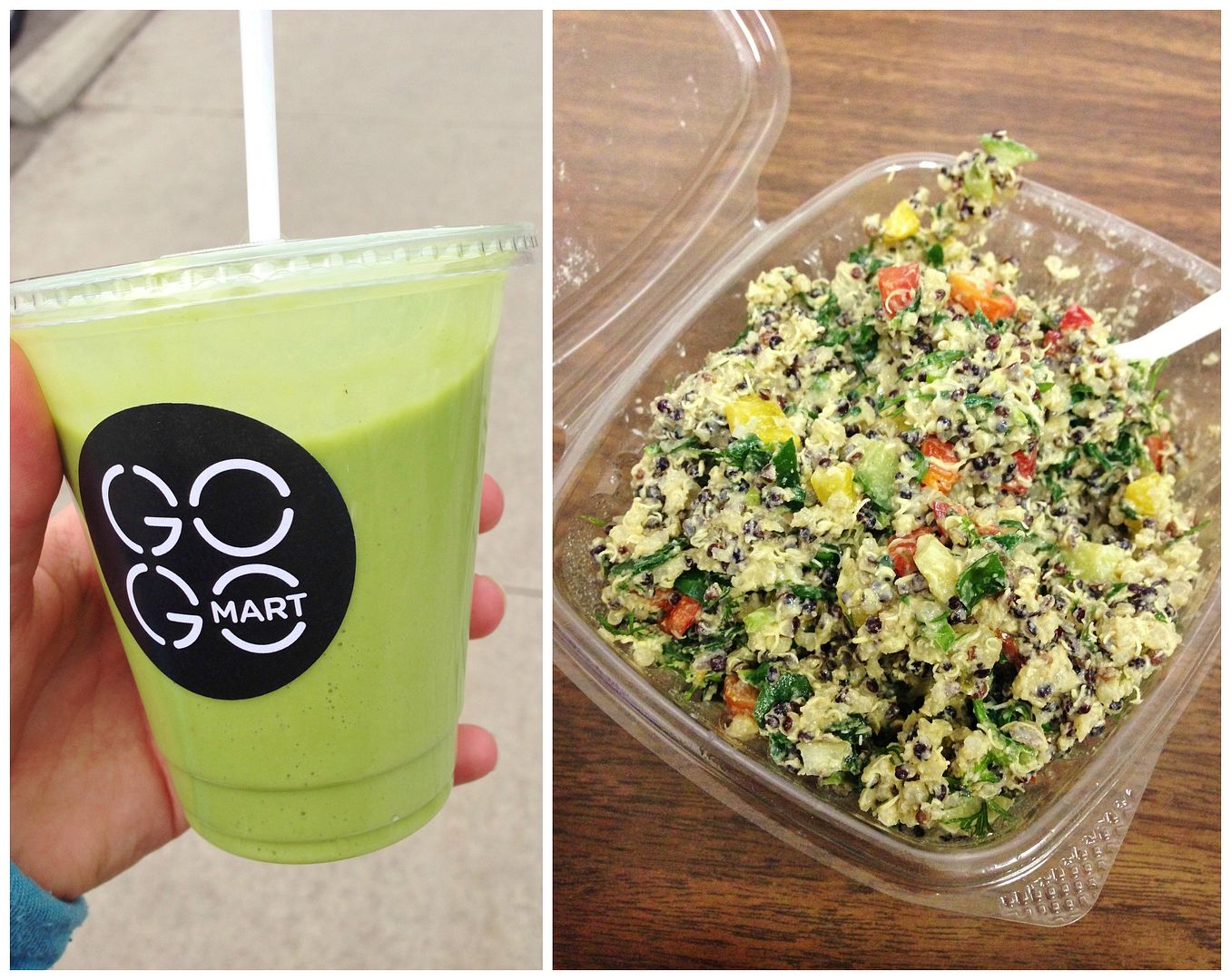 I tried a new lunch place in Kitchener this month called
Go Go Mart
, which serves lots of healthy meals on the go. I got a smoothie with avocado, kale, banana, pineapple, lime and orange juice, and almond milk, along with a tahini quinoa salad, and loved them both! I wish I could afford to eat out here every day!
I also tried a relatively new restaurant called
Taco Farm
which I've now been to twice and love. Pictured here were the chicken pibil and fried fish tacos - both good but the chicken is my fave, and the chips with guac and salsa are even better!
I've also been treating myself to lots of frozen yogurt now that the weather's starting to get a little nicer. I seriously can't control myself when I walk by a froyo place!
That's pretty much it for my April - hope you all had a great month and are ready for a great Spring!