Summer's here!
I am so happy that summer has returned, even if our weather has been a little unpredictable over the past month. It's still been bringing us beautiful sunsets!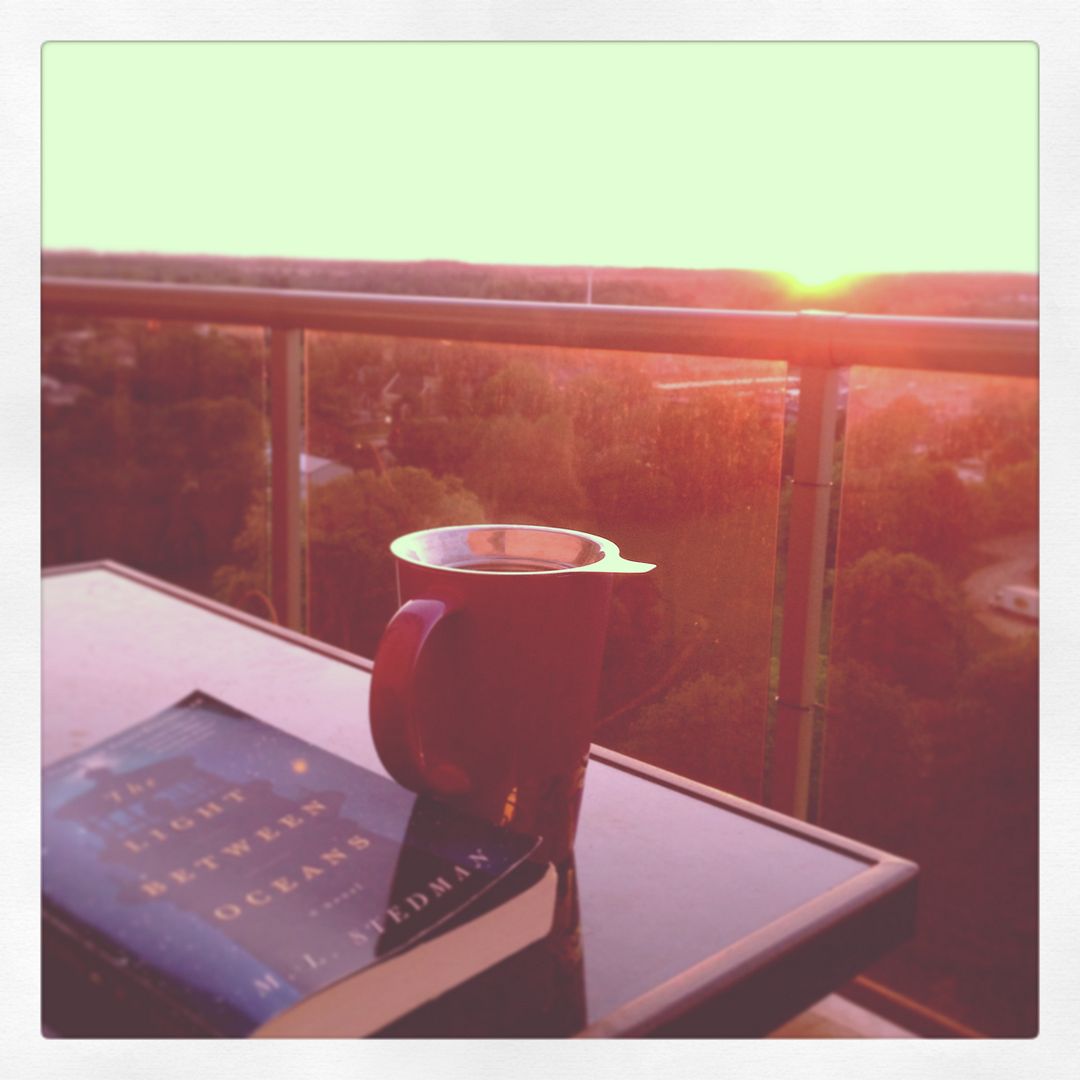 Lately I've been loving stepping outside as the sun goes down to take a little break for reading (for pleasure, not school!). Sometimes with tea..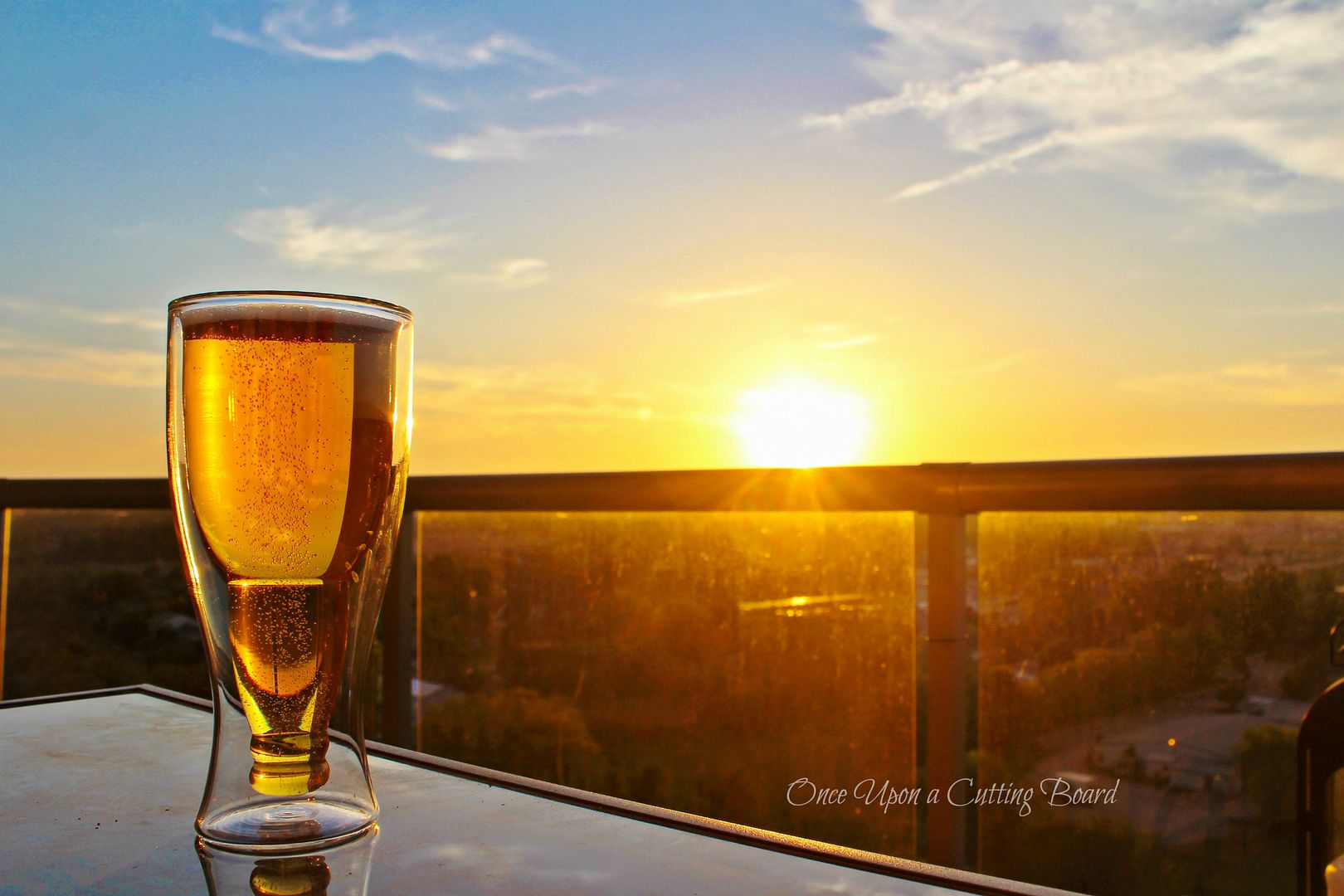 .. and sometimes with beer (my preference, but I'm trying to limit my beer consumption!)
I've also been loving simple meals, like avocado toast (and I'm waiting for ripe local tomatoes to join the party!)
Grilled cheese is always a nice easy meal - this one had mushrooms added in for a little added nutrition!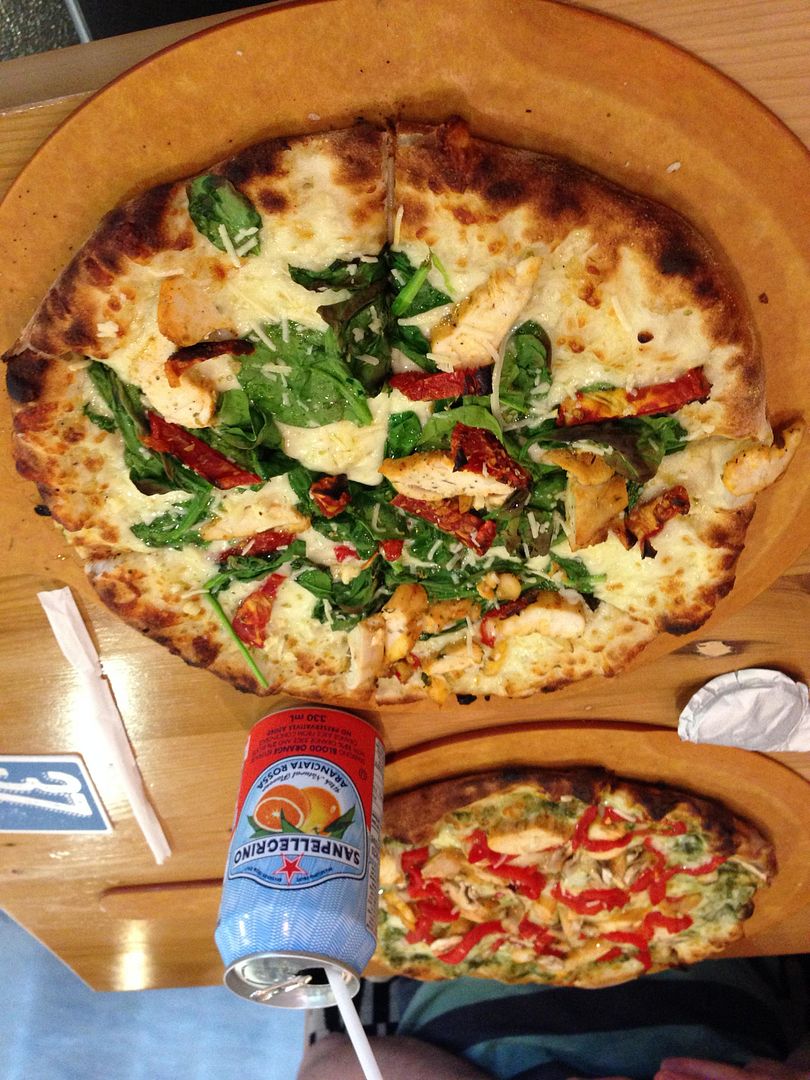 Of course, dinner out is always nice too! I loved this pizza with chicken, sundried tomatoes, spinach, garlic oil, asiago, and mozzarella from
Veloce
.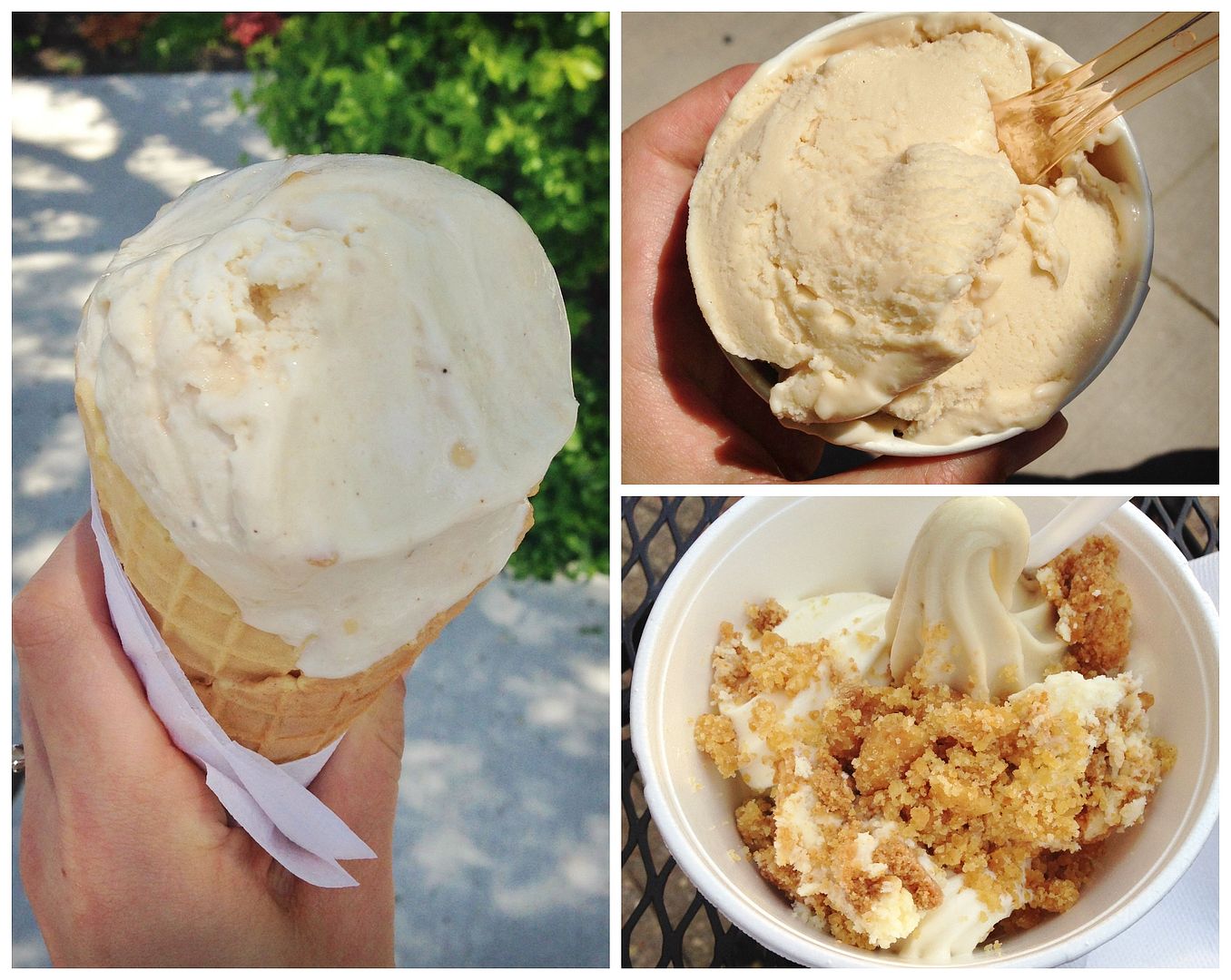 Ice cream has been a must. Pictured above is actually one ice cream, one gelato, and one frozen yogurt - my bowl contained quinoa milk frozen yogurt which was surprisingly good!
I also made some banana soft serve (just frozen bananas pureed in a food processor until they reach soft serve consistency) for the first time in a while this month and remembered how much I love it! This version had a little natural peanut butter, honey, and cinnamon added in - so good!
I've also been refreshing myself with these naturally infused waters that
Zpirit
kindly sent me. It's water infused with fresh herbs and fruit, with no artificial preservatives, flavour, or sweetener. I love that you can see the actual pieces of fruit floating in the water! I think the spiced pear & vanilla flavour was my favourite because I loved the vanilla scent, but the others (pineapple & sage, mandarin & mint, and peach & basil) were all good too!
For my sister's birthday dinner this month, my parents made a delicious Greek-themed meal of chicken souvlaki with tzatziki on pitas (and halloumi as a vegetarian option), Greek salad, and roasted potatoes, with a delightful strawberry shortcake for dessert!
On Father's Day, our whole family went out on a guided foraging expedition. We went to several different locations to learn about and forage naturally growing food in forests and along trails. At some points we were so deep in vegetation we felt like we were in Jurassic Park!
Here's a picture of some wild leeks we collected. We also gathered some cattail shoots, wild ginger, nettles, and a few fiddleheads.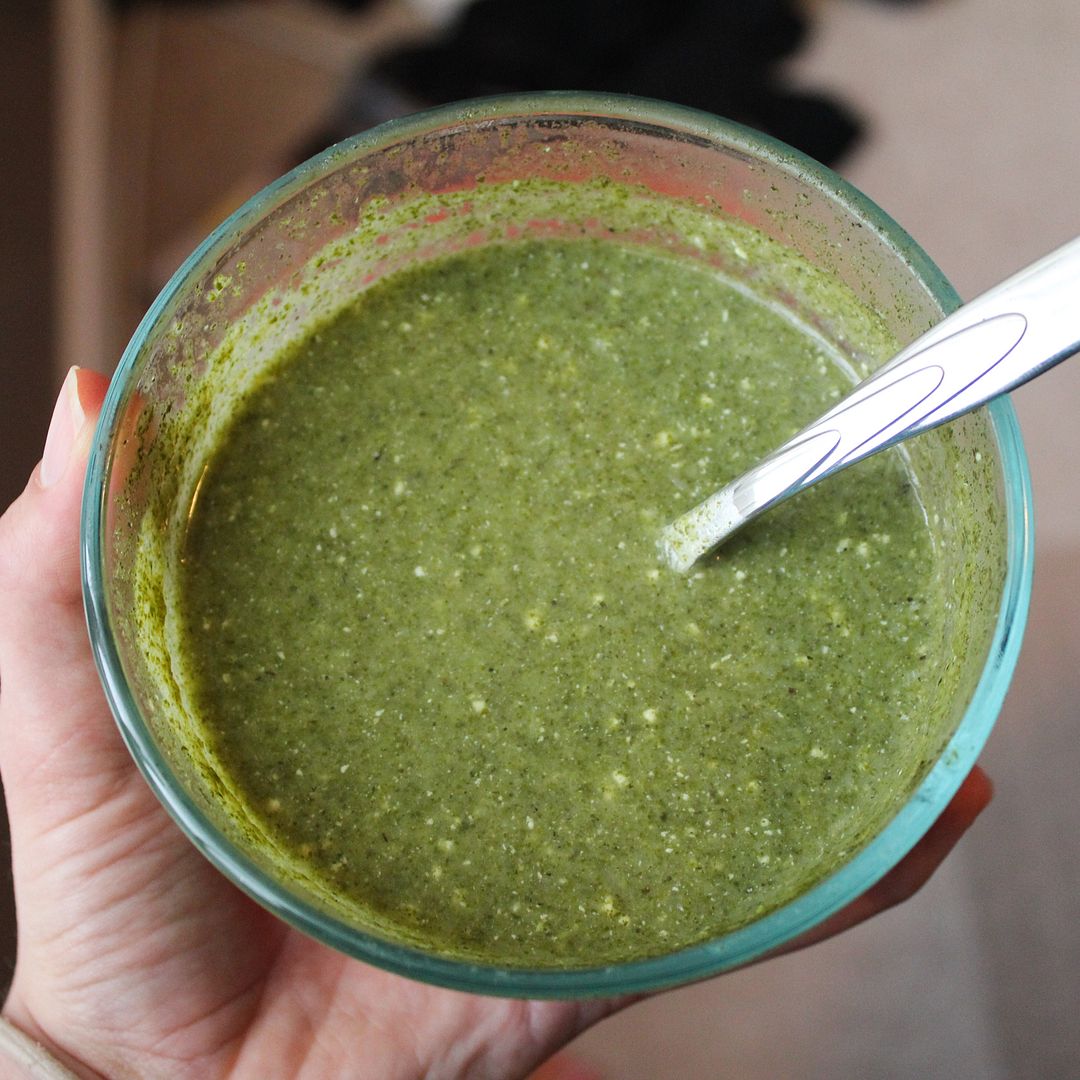 That evening, my mom made a nettle soup using everything we'd collected and it was so good!
That afternoon we had lunch at
Monforte
in Stratford, where we all shared a bunch of small meals, including a lovely selection of cheeses and a ginger cookie ice cream sandwich with buffalo milk ice cream!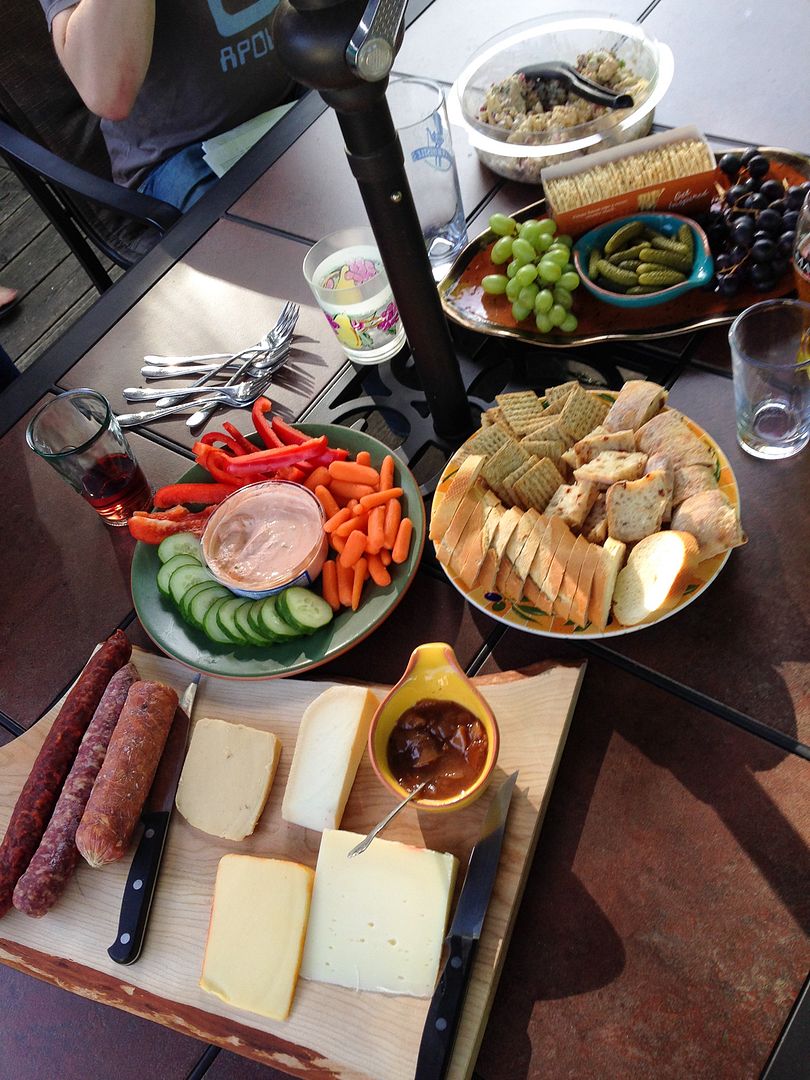 For dinner on Father's Day, we were all still full from our late lunch, so we set out a variety of appetizers and charcuterie to share throughout the evening. Easy and fun!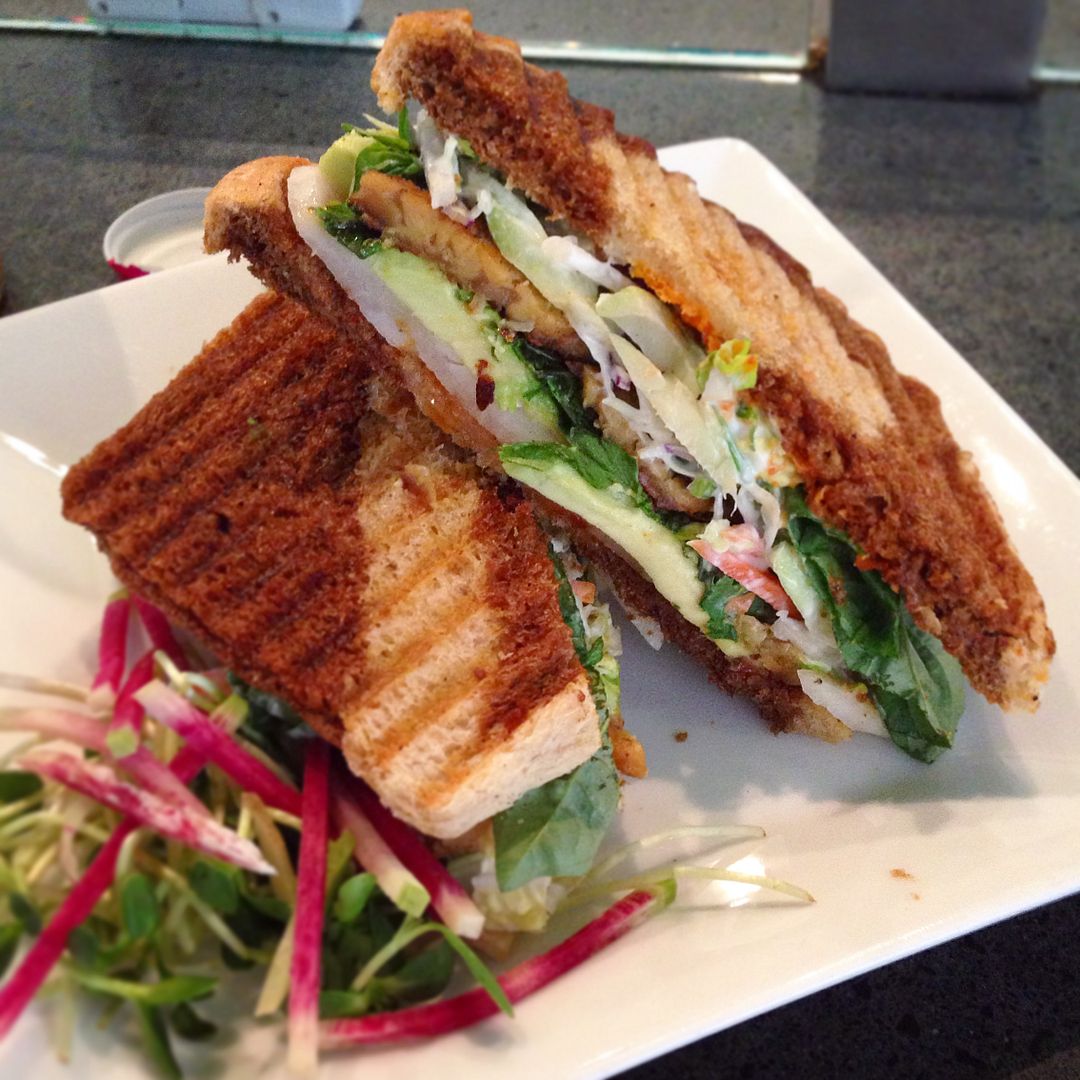 I went to one of my favourite healthy restaurants (and restaurant in general) this month,
Thrive
, where I had the banh mi sandwich, which has fresh and pickled vegetables, avocado, thai basil, sesame tempeh, and garlic aioli. SO good!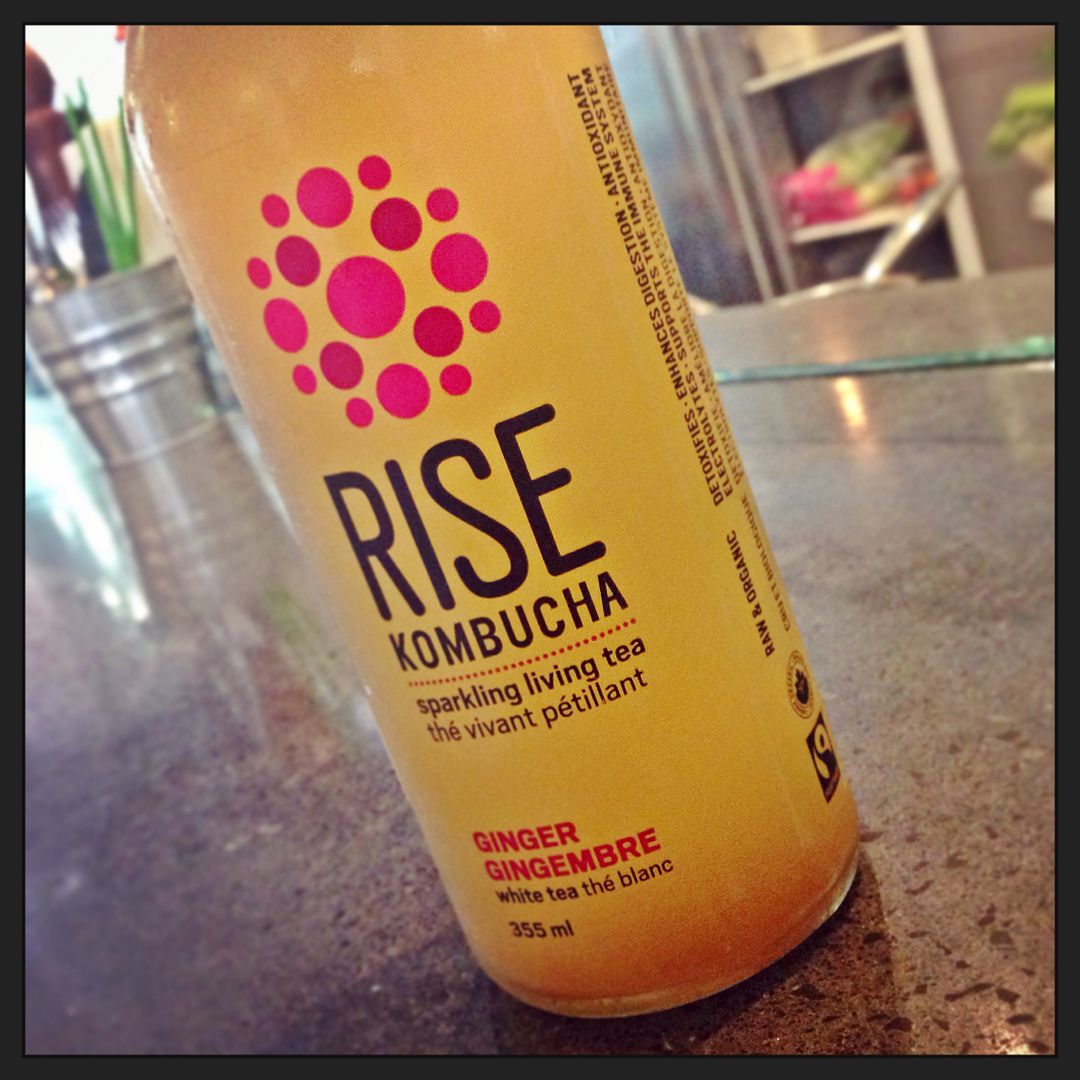 And I had a ginger white tea kombucha to drink - I love kombucha!
I made healthier versions of pancakes a couple times this month. First were these
oatmeal chocolate chip banana pancakes
from
Ambitious Kitchen
, which had a dense texture but tasted great, especially topped with a little melted peanut butter and maple syrup!
I also made these
gluten-free oatmeal cookie pancakes
from
Yammie's Gluten Freedom
, which again had a different texture than regular panacakes, but taste like oatmeal cookies!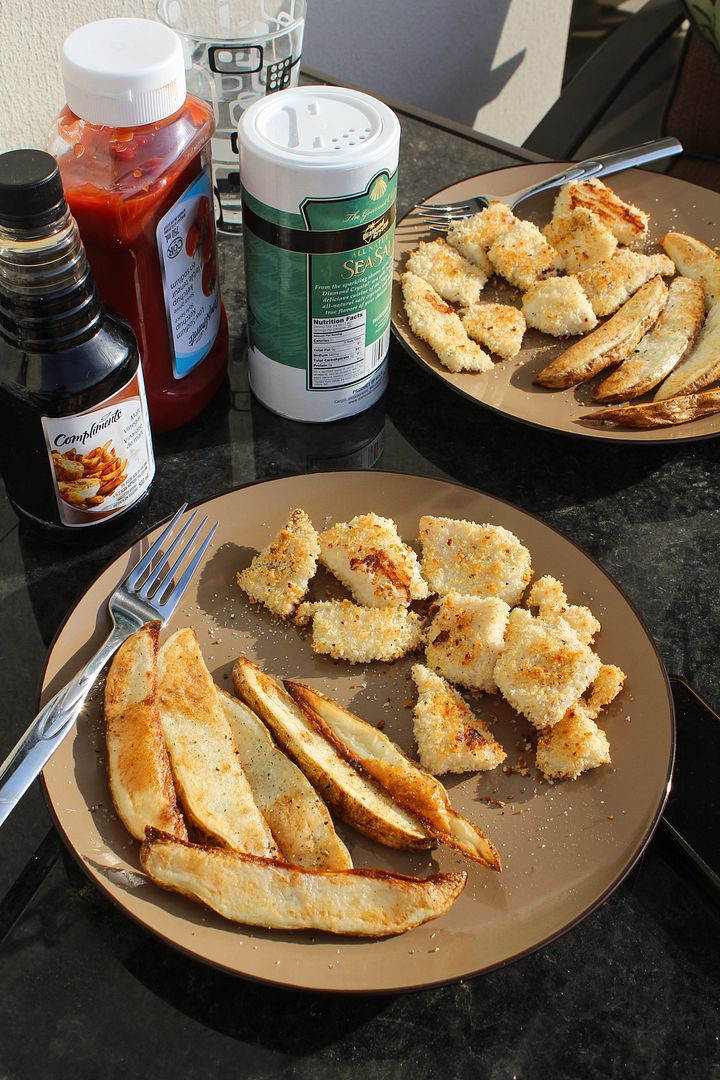 After a trip to the beach one day we picked up some fresh-caught lake pickerel to make baked fish and chips for dinner. I cut the fish up and coated it in some seasoned panko breadcrumbs (I didn't have any eggs so I just dipped it in some milk to help stick) then baked it along with some oven fries using
this recipe
. It definitely tasted 'light' compared to regular fish and chips, but we both enjoyed it!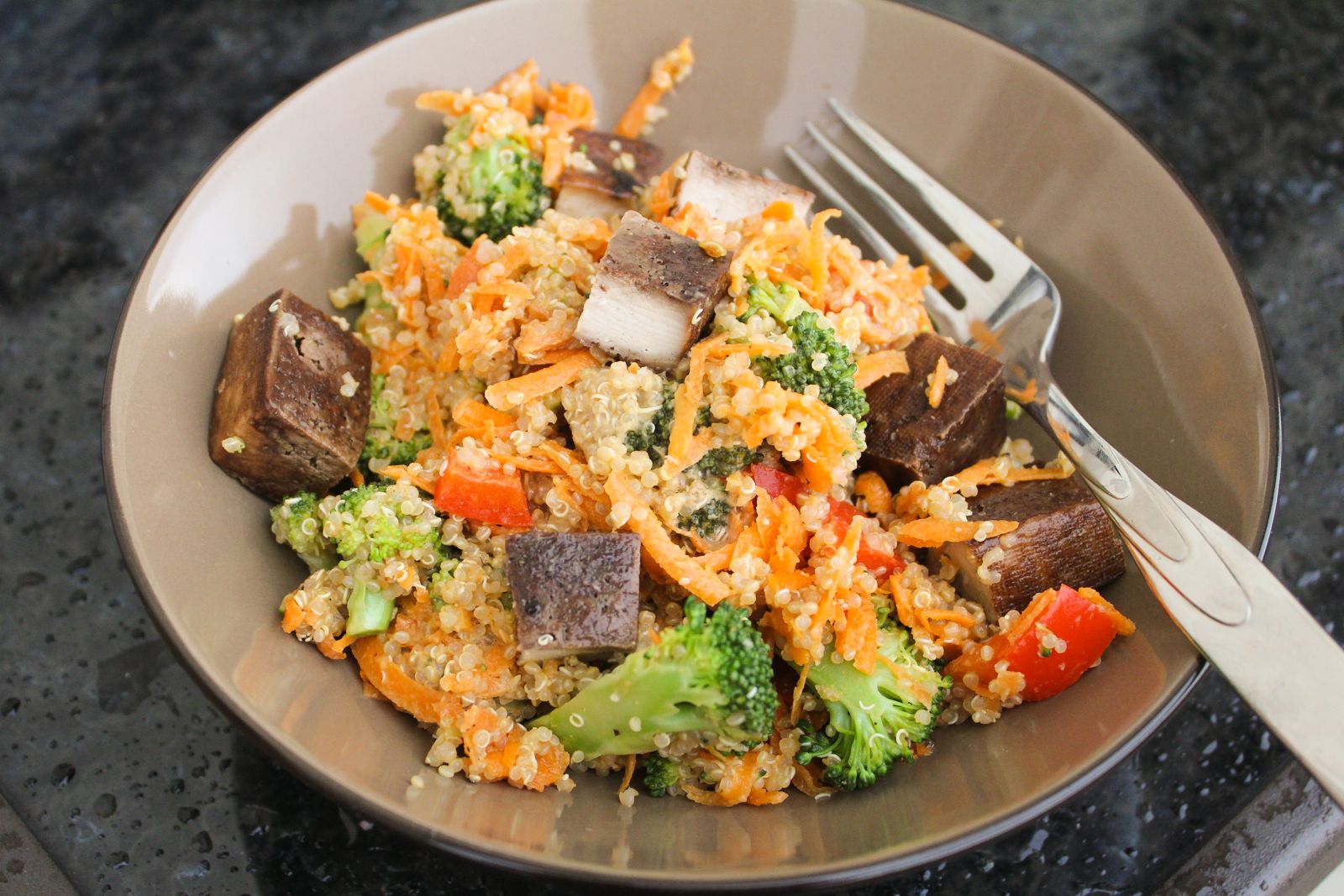 One of my favourite meals I tried this month was this
peanutty quinoa bowl with baked tofu
from
Oh My Veggies
. The tofu is marinated in a soy dressing (giving it that funny colour) and baked, and the quinoa is tossed with broccoli, red pepper, grated carrot (my addition) and a delicious homemade peanut sauce. I doubled the recipe to have leftovers and am so glad I did!
Finally, I had three versions of strawberry rhubarb crisp this past month. The first (on the left) was a regular rhubarb crisp, which was good, but needed strawberries and vanilla ice cream to balance out the tartness. Next I attempted to make a healthy version (top right) with oats, dates, fruit, and a little maple syrup for sweetener, but it didn't turn out that well, unfortunately. Then I got to enjoy my mom's classic strawberry rhubarb crisp which was of course the best!
That's it for June! Hope you're all having a great summer so far!