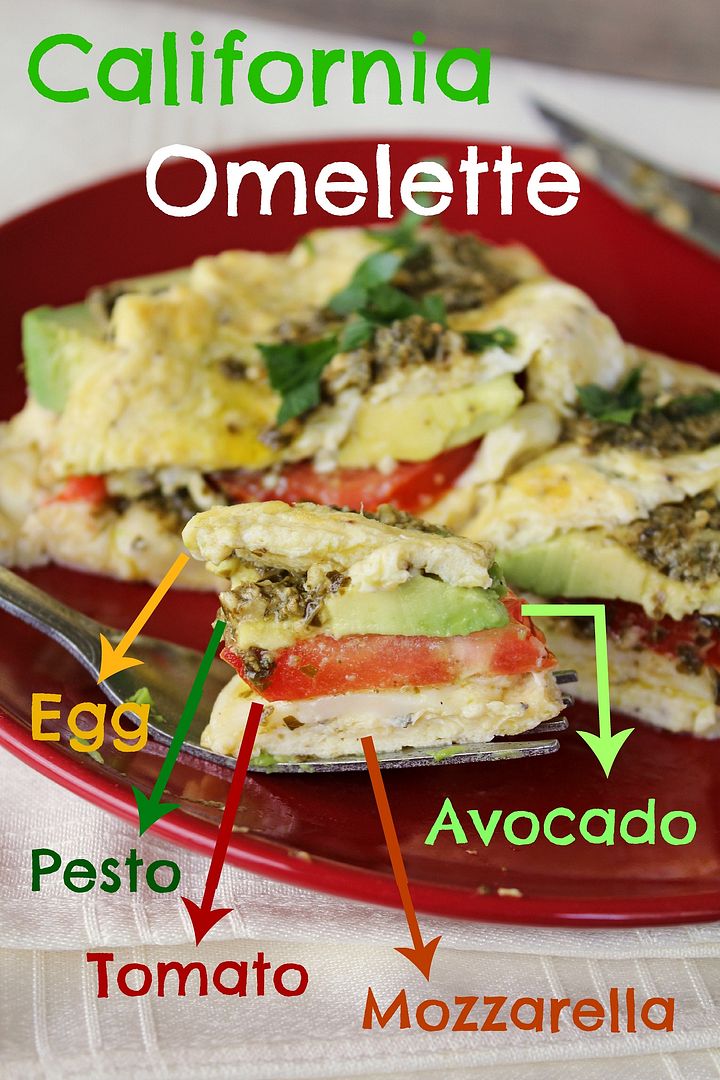 There were two dishes I ate during my trip to Boston last March that I was determined to try for myself once I returned home.
One was fish tacos, which I seemed to get a version of at every restaurant I went to because they were all so good, and the other was a California omelette that I treated myself to for breakfast at
Sauciety
in our hotel on the last morning.
When I looked up California omelette recipes later, it seemed that there are about a million different versions of them, but the one ingredient that appears to be common to them all is avocado.
The version I'd tried also included pesto, tomatoes, and mozzarella, and since I loved the combination of those four ingredients so much, I decided to just stick with them and create my own version off memory.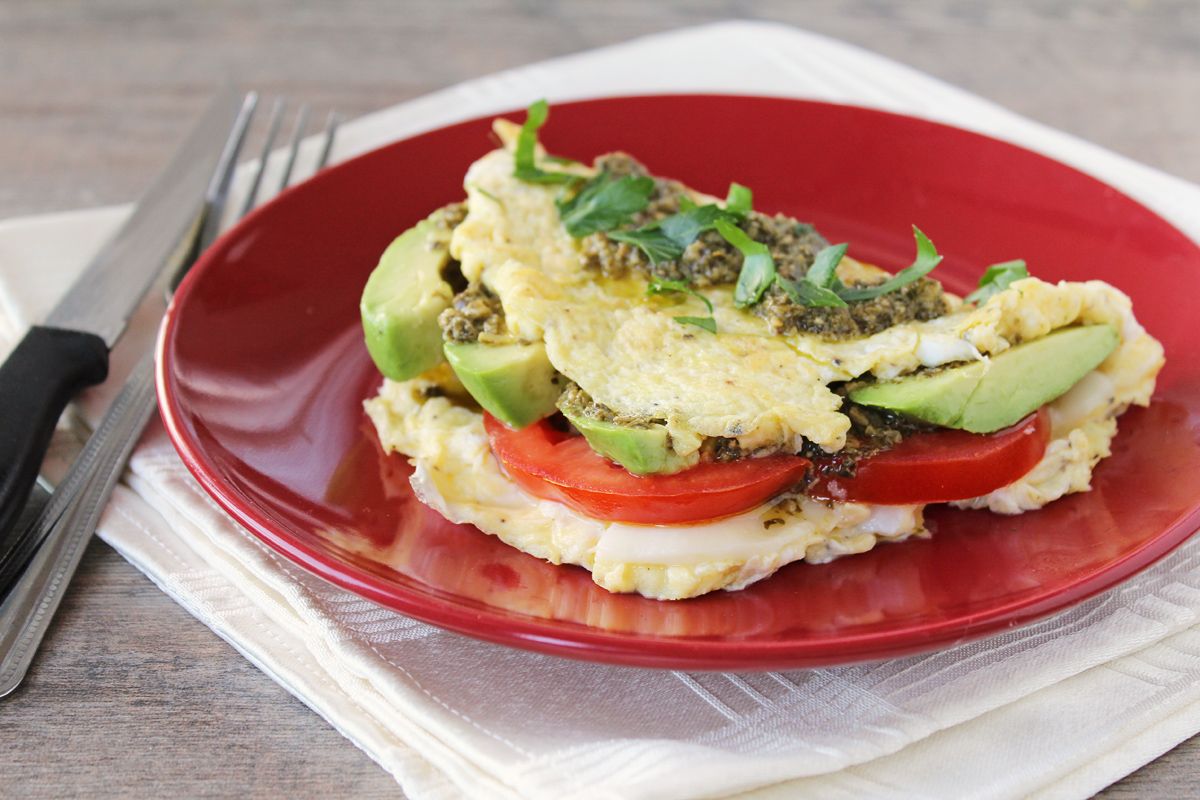 And I wouldn't have wanted this any other way – it is so good!
I loved it when I had it in the restaurant but I think I loved it even more at home, where I could control the proportions of ingredients to my own liking (and of course, if you make this yourself at home you should do the same, taking the amounts I listed as a guide).
I've never been able to get the whole omelette technique down pat, and as you can tell from the pictures, my omelette certainly isn't the prettiest thing in the world, but the flavour more than made up for it!
With Mother's Day coming up this weekend, I think this would be a great savoury brunch offering to serve her!
We are still menu planning for our own mom's special meals – we're still figuring out dinner and dessert, but for brunch we're going towards the sweet side and are leaning towards either banana blueberry pancakes or this
strawberry rhubarb baked French toast
.
If you're also searching for menu ideas for Mother's Day, you can check out what we made for our mom last year in
this post
.

I hope all the moms out there have a fantastic Mother's Day!
California Omelette (with mozzarella, pesto, tomatoes, and avocado)
Serves 1
Ingredients:
2 large eggs (fresh, good quality eggs are better)
1-2 tablespoons water (optional)
Salt & pepper
1 teaspoon butter or olive oil
A few slices of mozzarella cheese (about 1 oz)
2 slices of tomato
Half a ripe avocado, sliced
1-2 tablespoons pesto
Chopped parsley or herbs for sprinkling on top, if desired
Directions:
In a small bowl, beat the eggs, water (if using; I think it makes them fluffier but some prefer to leave out any liquid), and a pinch each of salt and pepper until mixed.
Heat butter or olive oil in an 8- or 9-inch non-stick skillet over medium-high heat.
Pour in the egg mixture.
Let sit for a few seconds until edges of omelette begin to set, then use a flexible heat-proof spatula to gently stir the eggs in a circular motion until thickened.
Gently push any cooked portions of egg toward the center of the skillet and tilt the skillet to allow uncooked egg to flow into empty spaces.
When eggs are almost set on surface, layer the mozzarella, tomato, avocado, and pesto over half the omelette.
Gently fold the other half over the filling, and slide the omelette out onto a plate.
Serve sprinkled with chopped parsley or herbs and an additional drizzle of pesto, if desired.