Back in the good ol' days when my mom used to make my lunch for me to bring to school, turkey sandwiches were a staple. They usually consisted of oven roasted deli turkey meat, a little mayo, lettuce, cucumber, and cheese on a bun, and I loved them so much that they continued to be a lunch staple when I first moved out and had to start making lunch for myself.
(Side note: I have the best mom who made lunches for her daughters far longer than we deserved to have them made for us – thanks mom!)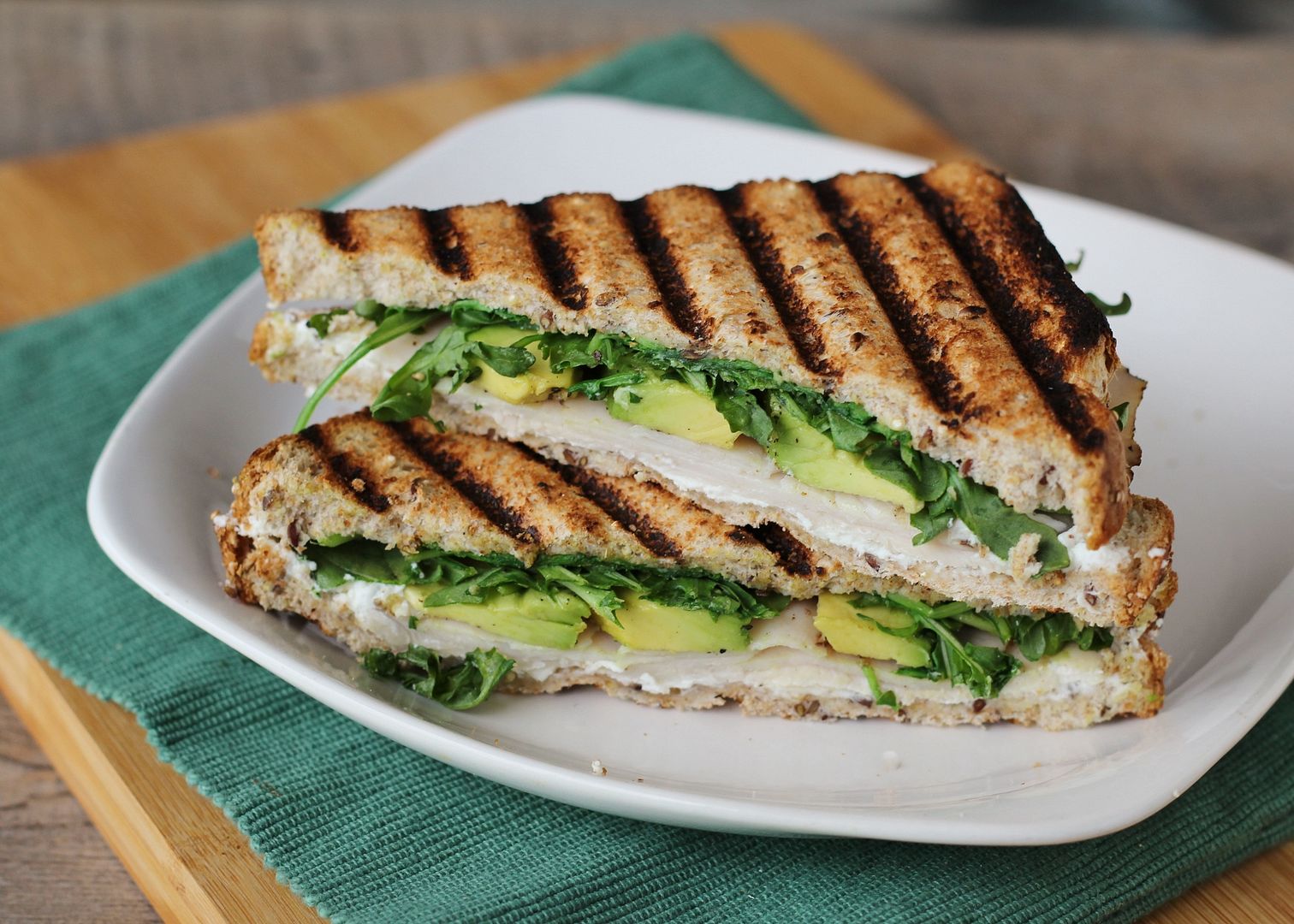 Nowadays, I like to leave myself the minimum amount of time necessary to get ready in the morning (thus maximizing sleep-time), which means there is not a lot of time to prepare a lunch. Leftovers are key for me – I usually make big batches of dinner so I can put it in containers in the fridge and then all I have to do in the morning is grab-and-go. And if I have no leftovers, peanut butter and jam is usually the default.
(Side note: How will I ever be able to prepare lunches for children in the future if I can't even make lunch for myself, not to mention getting them ready for school – I have a lot of admiration for parents/caregivers!)
This means that I'd forgotten how much I love turkey sandwiches until recently, when I bought a delicious turkey, avocado, and goat cheese sandwich from a bakery for lunch. At about $7 though, I knew I could make a much cheaper version at home, so I got right to it!
Pressed between those warm slices of whole grain bread is a combination of sliced oven-roasted turkey meat, creamy ripe avocado, a handful of peppery arugula, and a spread of tangy goat cheese. The combination of ingredients makes for a memorable sandwich that's slightly more refined than my school days version, but is still super simple to make.
After all this talk about making lunch in the mornings, I admit that I made this particular sandwich on a weekend (so I could have time to photograph it in the light), so I was able to make it into a panini and eat it warm. But if you're making this in the morning (unless you have a panini maker or stove at work, in which case I'm very jealous of you), you can use the same ingredients on regular bread and it will still be delicious. I recommend trying it as a panini too though - there's no competing with a warm pressed sandwich!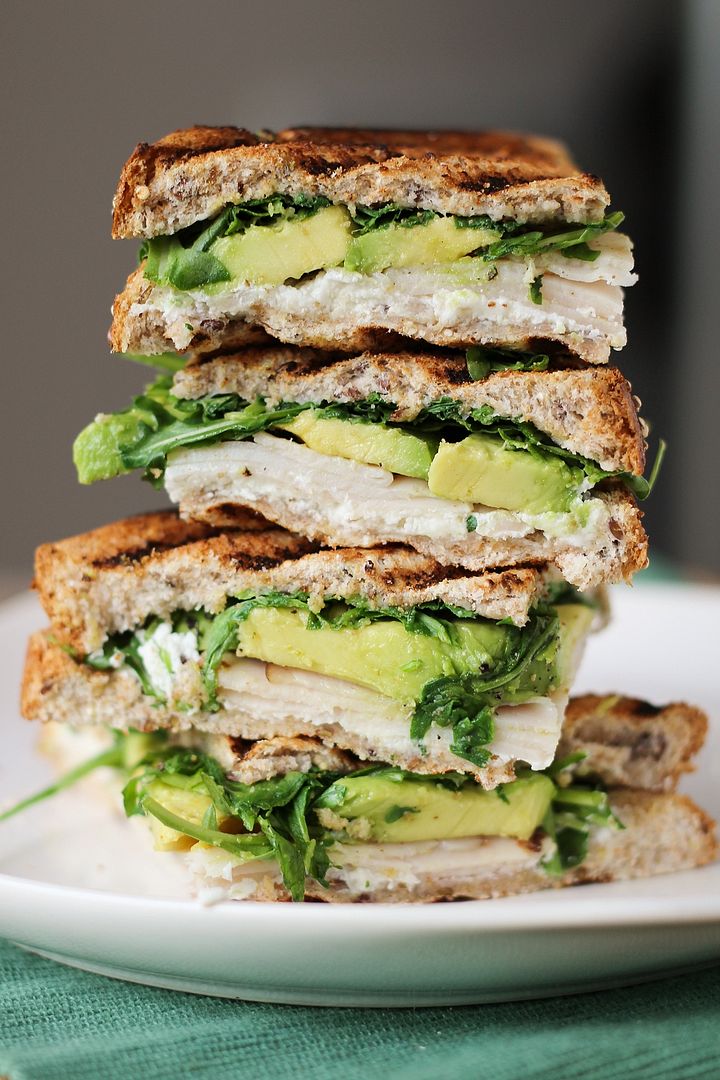 Turkey, Avocado, Goat Cheese, & Arugula Panini
Makes 1 sandwich
Ingredients:
1 handful arugula
Half a ripe avocado, sliced
Salt & pepper
3 slices of oven-roasted deli turkey meat (more or less depending on preferences)
1-2 tablespoons goat cheese
Directions:
Layer arugula and avocado on one slice of bread and season generously with salt and pepper.
Spread goat cheese on other slice of bread and top with turkey meat.
Use desired amounts of all ingredients according to your own tastes and the size of your bread – the amounts listed in the ingredients are all suggestions.
Close your sandwich and heat in a Panini press.
If you don't have a Panini press, you can do what I do: heat the sandwich on a griddle pan (or skillet) with a heavy pot on top of the sandwich to press it into the skillet (I put a can inside the pot to weigh it down), then flip and repeat on the other side.
Serve warm.