I recently started a new feature for the blog where I share bits and pieces of my life and food from the last month as a way of sharing a little more about myself with you guys (and making sure I don't forget about food and recipes I've tried from other sources!) - see
July's monthly recap
if you missed the first installment!
I can't believe a month has already gone by since the last recap! But I have a lot to share from August, so let's get to it!
At the beginning of the month, Ryan and I took a little two-day trip down to Port Huron (Michigan) to get out of the city for a bit and do some shopping, eating, and of course, drinking - we love Michigan beer! We loved the
Raven Cafe
, which has a really unique design and offers a ton of amazing sounding drinks - pictured above is a macadamia nut yerba mate latte - yum!
We also loved
Fuel Woodfire Grill
, where we shared some great craft beers we can't get here in Ontario, and I devoured a delicious salmon burger.
August is also time for the
Kitchener blues festival
, which apparently is the largest blues fest in North America. My sister and I most enjoyed Big Sugar's concert (you've probably heard their songs Better Get Used to It, Diggin' a Hole, or Turn the Lights On), and I also loved that
Ontario Turkey
had a food truck nearby that was giving out free turkey sliders!
This month I've tried to get into running. I like to stay active but running is not one of my preferred methods of doing so. However, there are a couple of fun sounding races coming up this fall that I want to participate in, so I'm trying to see if I'm capable of running a 5K. So far I don't think it will ever be possible (particularly because my knee has been acting up a lot lately), but I'm not quite ready to give up yet. I even bought crazy bright neon shoes to try to motivate me - I can't forget to go running when those things are blinding me by the door!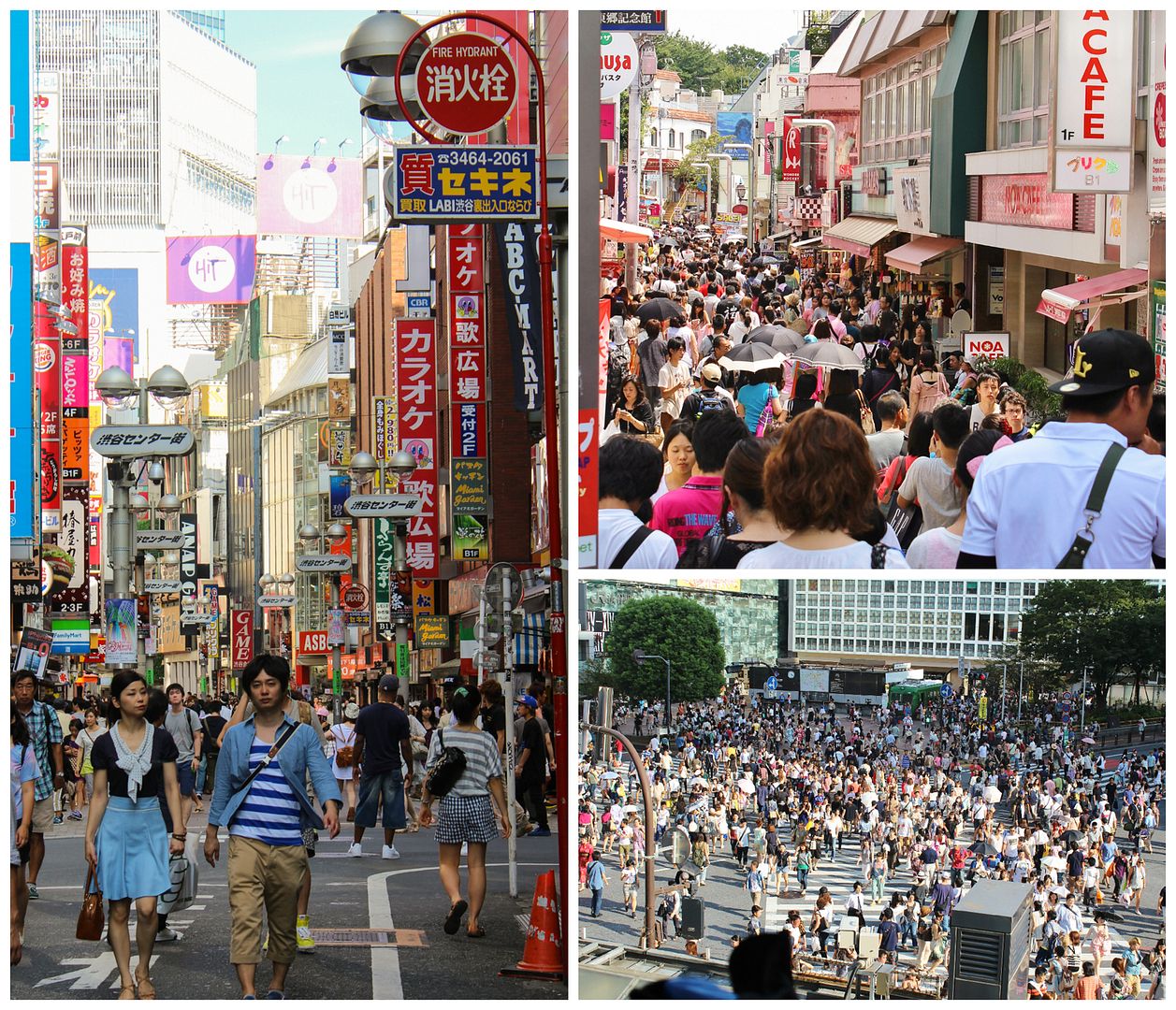 I already shared the
food I ate during my trip to Japan
this month, but I thought I should share some pictures of some of the non-food related sights and things we did there too (and I'll try to be super brief in my descriptions). There's so much to see in Tokyo and the streets were always so packed!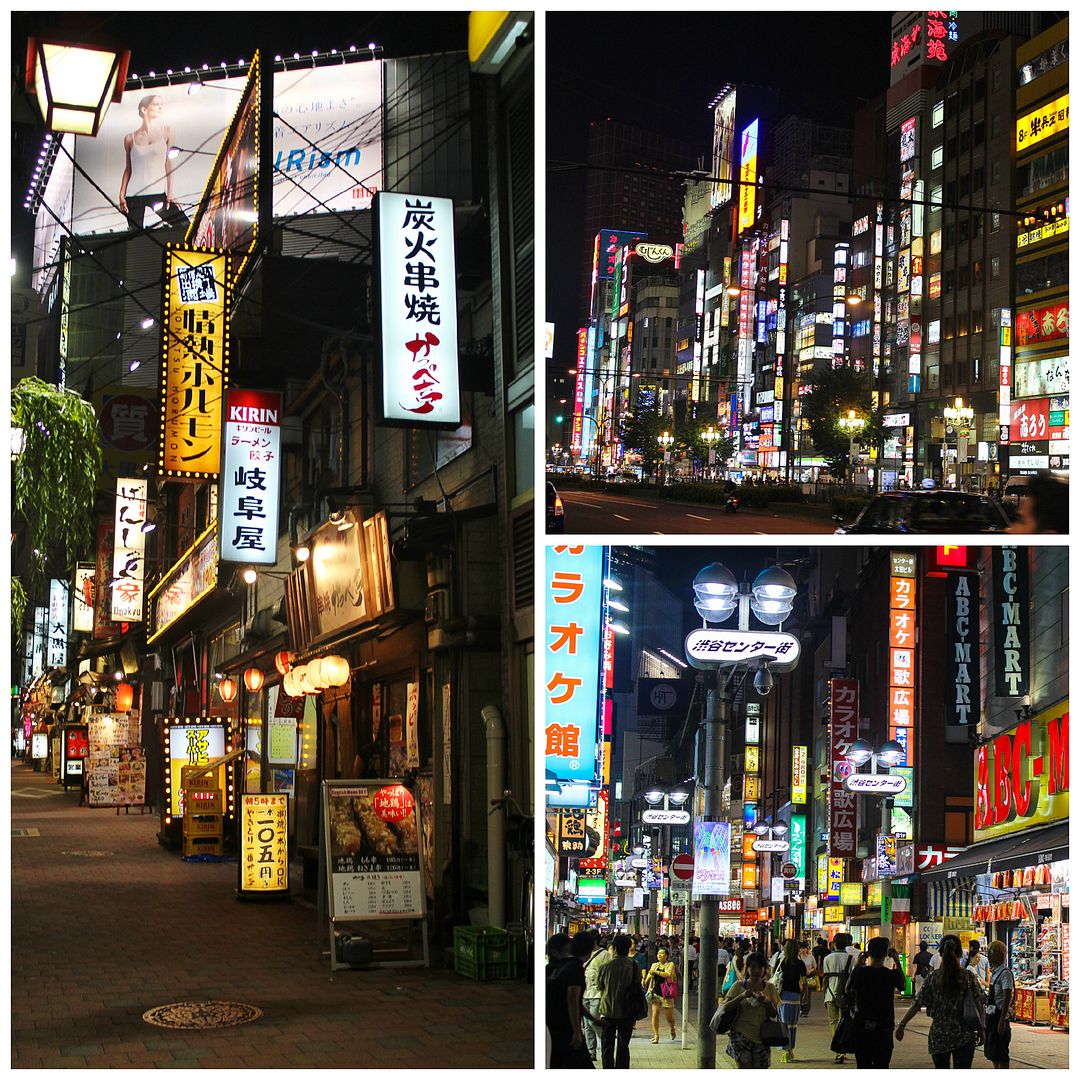 I loved nighttime when all the colourful signs were lit up (and the streets were often just as busy!).
We went to Lake Kawaguchi near Mount Fuji for a day trip. The lake was beautiful, but unfortunately it was too cloudy that day to see the mountain itself (that's in the lower right hand corner if you can make anything out behind the clouds!).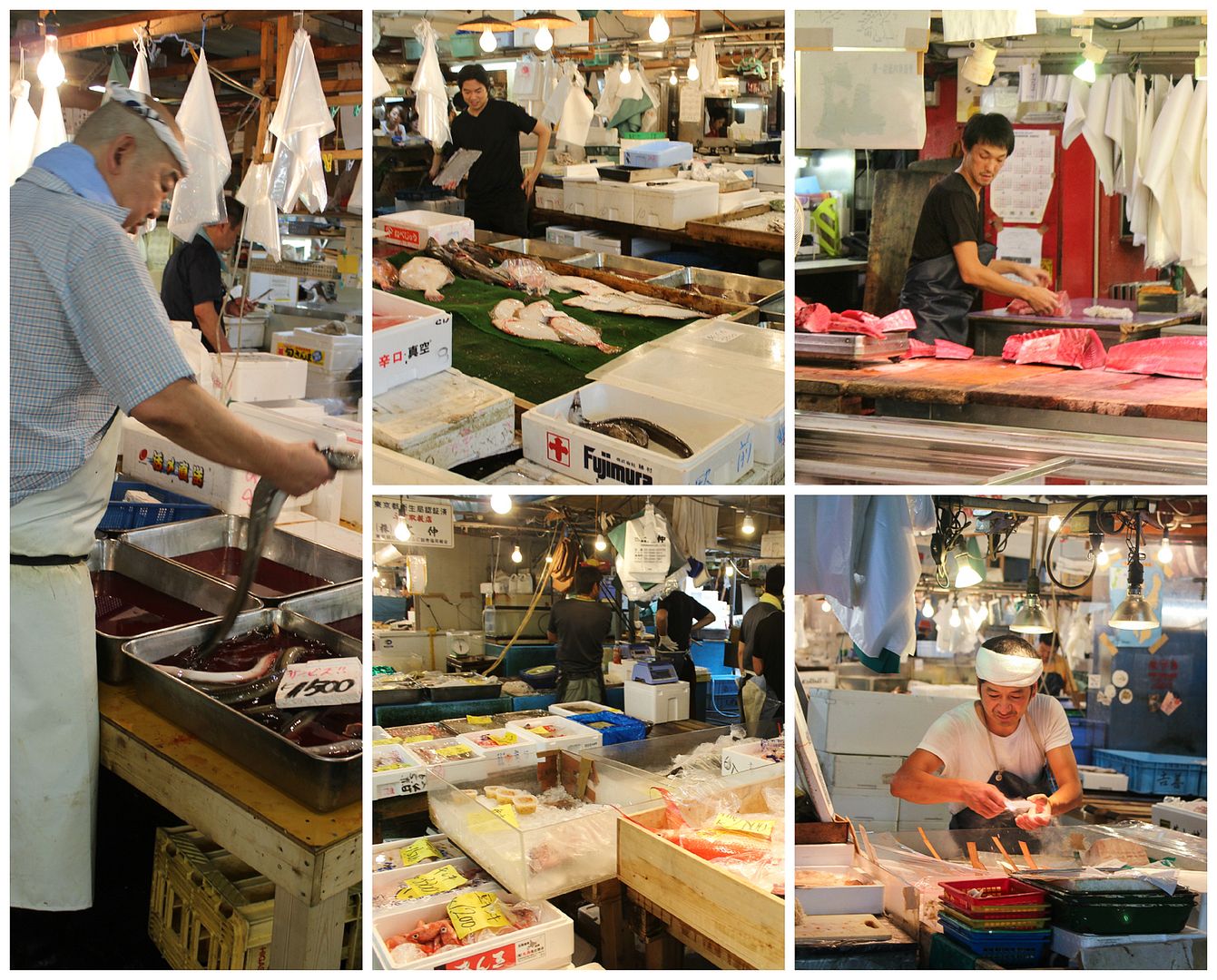 Tsukiji fish market was action-packed and a little crazy - I recommend an early morning trip there if you're planning on visiting Tokyo!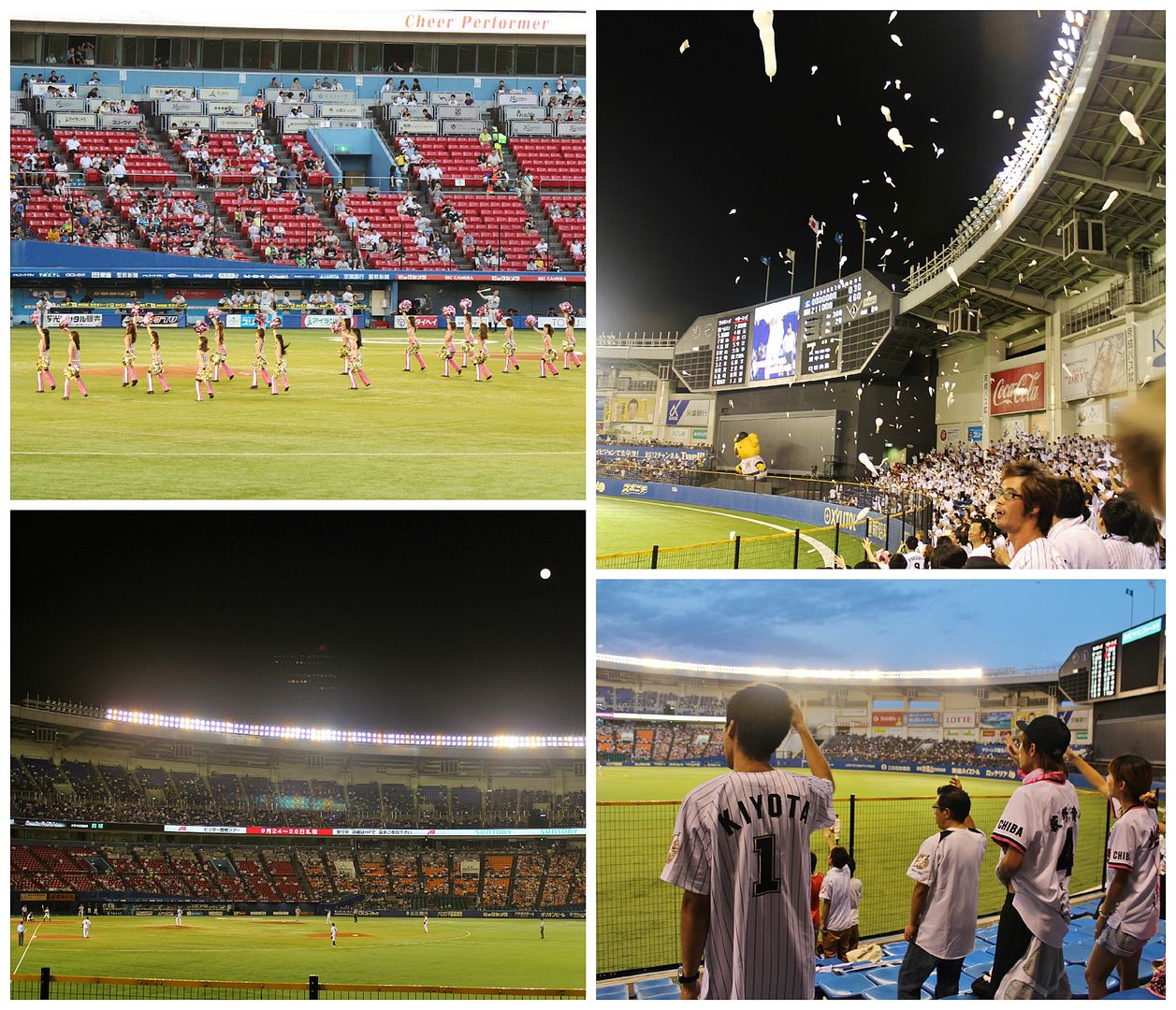 I also highly recommend going to a baseball game. We went to see the Chiba Lotte Marines play the Seibu Lions and it was so much more exciting than North American baseball games. There are cheerleaders, mascots, fireworks, balloons, and the crowd chants nonstop while their team is at bat - so fun!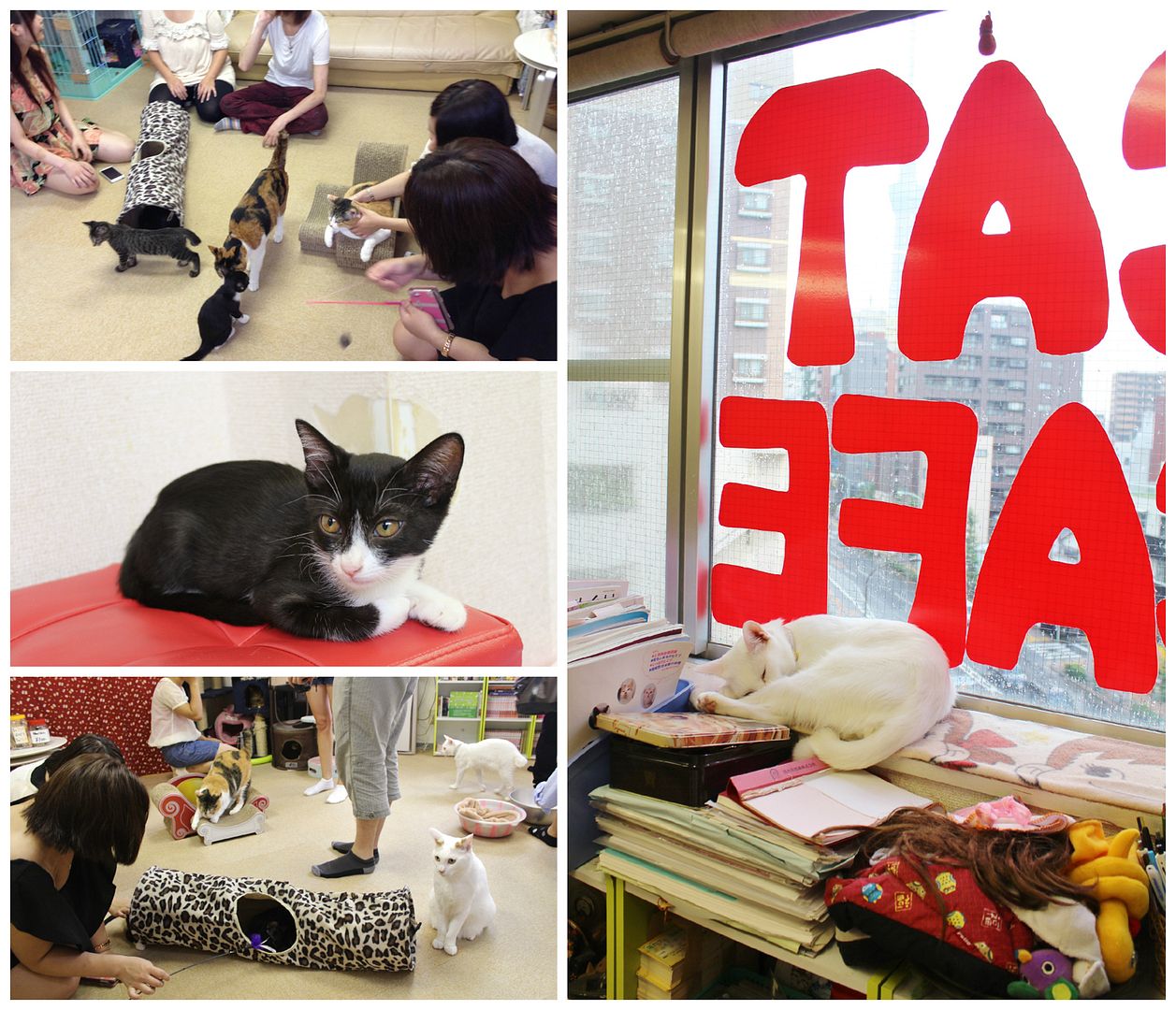 We stopped into a cat cafe to play with some adorable cats for an hour - a unique experience to try if you love animals!
We also visited Sensoji temple, the oldest Buddhist temple in Tokyo, which was quite nice. I'll stop here for Tokyo pics though so you don't get sick of hearing about my trip (that's pretty much all there was to share anyway).
Food-wise this month, I've been loving simple meals that let summer veggies shine. Pictured above is some local corn, grilled jicama, potato salad, and avocado & tomato toast - my fave!
More corn and tomato sandwiches (courtesy of my parents) - we've been getting some great local corn this year and my parents' garden has also been providing tons of amazing tomatoes and veggies - I love that they share it with me!
My older sister recently picked up a ton of local raspberries and peaches at the market and made us this raspberry & peach galette on puff pastry for dessert this past weekend - so good!
Earlier in the month I made this
vegan cherry snack cake
from FatFree Vegan Kitchen. I loved the bursts of fresh cherries paired with subtle spices, and especially loved that it was healthy!
I've slowly been transitioning into fall meals lately too. When I got back from Japan and had no food around, my boyfriend thankfully shared this buffalo chicken chili he made with peppers, onion, celery, tomatoes, black beans, corn, chicken, spices, and buffalo sauce - so comforting and just what I was craving!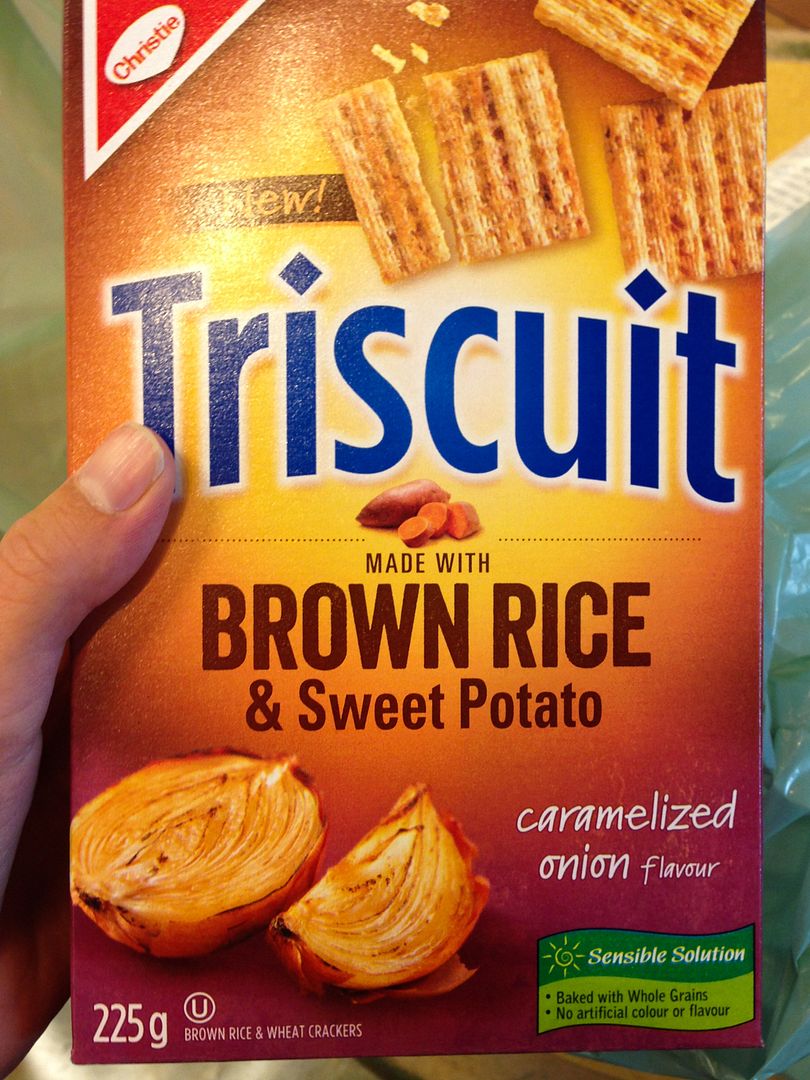 I'm loving anything caramelized onion-flavoured lately and these Triscuits are my new favourite snack. Interesting side note - I noticed that in the US this exact same flavour is called "roasted sweet onion" instead of caramelized onion - weird, right?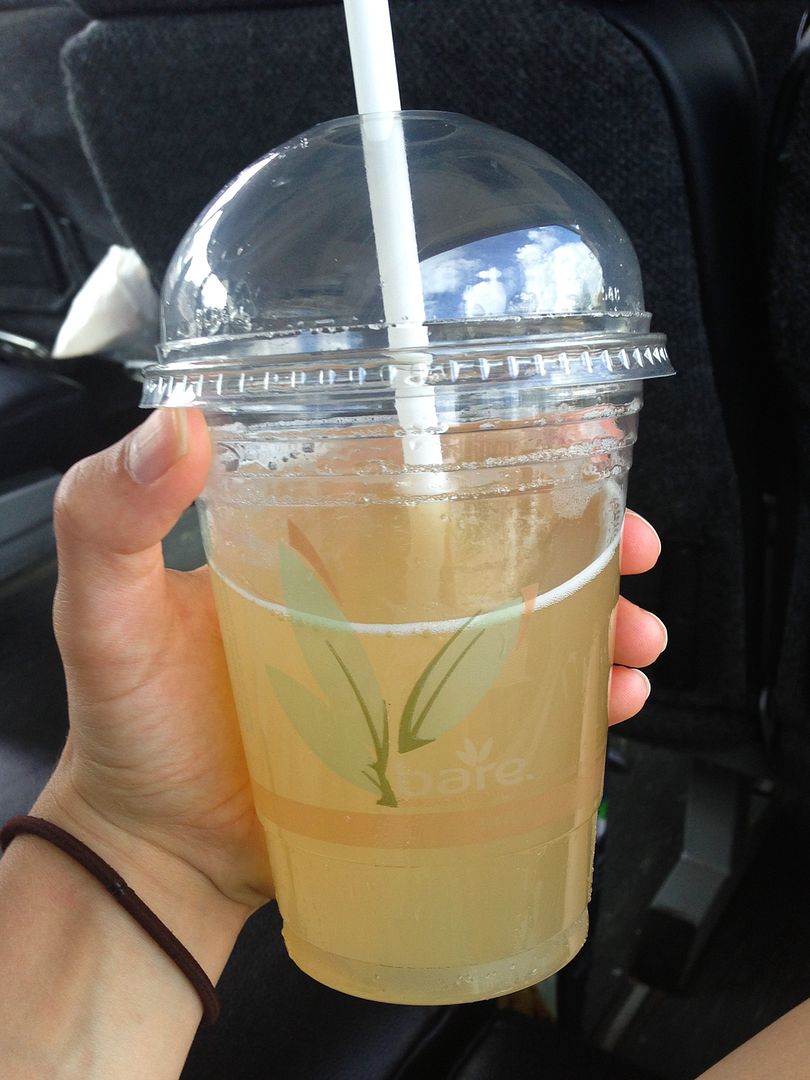 I also find myself buying more and more kombucha drinks. I have no idea if the health claims on the bottles are really true or not, but there's something about the slightly vinegary taste that I really like.
Cafe Pyrus
(a great vegan cafe) recently added a
kombucha tap
and my sister brought me a cup of their lemon ginger kombucha which was lovely!
I embarrassingly didn't eat much sushi while I was in Japan, so I tried to make up for it by going out for Japanese food with a friend when I returned home. I got a seaweed salad and the alaskan roll, which was a California roll topped with avocado and salmon - this is the kind of sushi I love!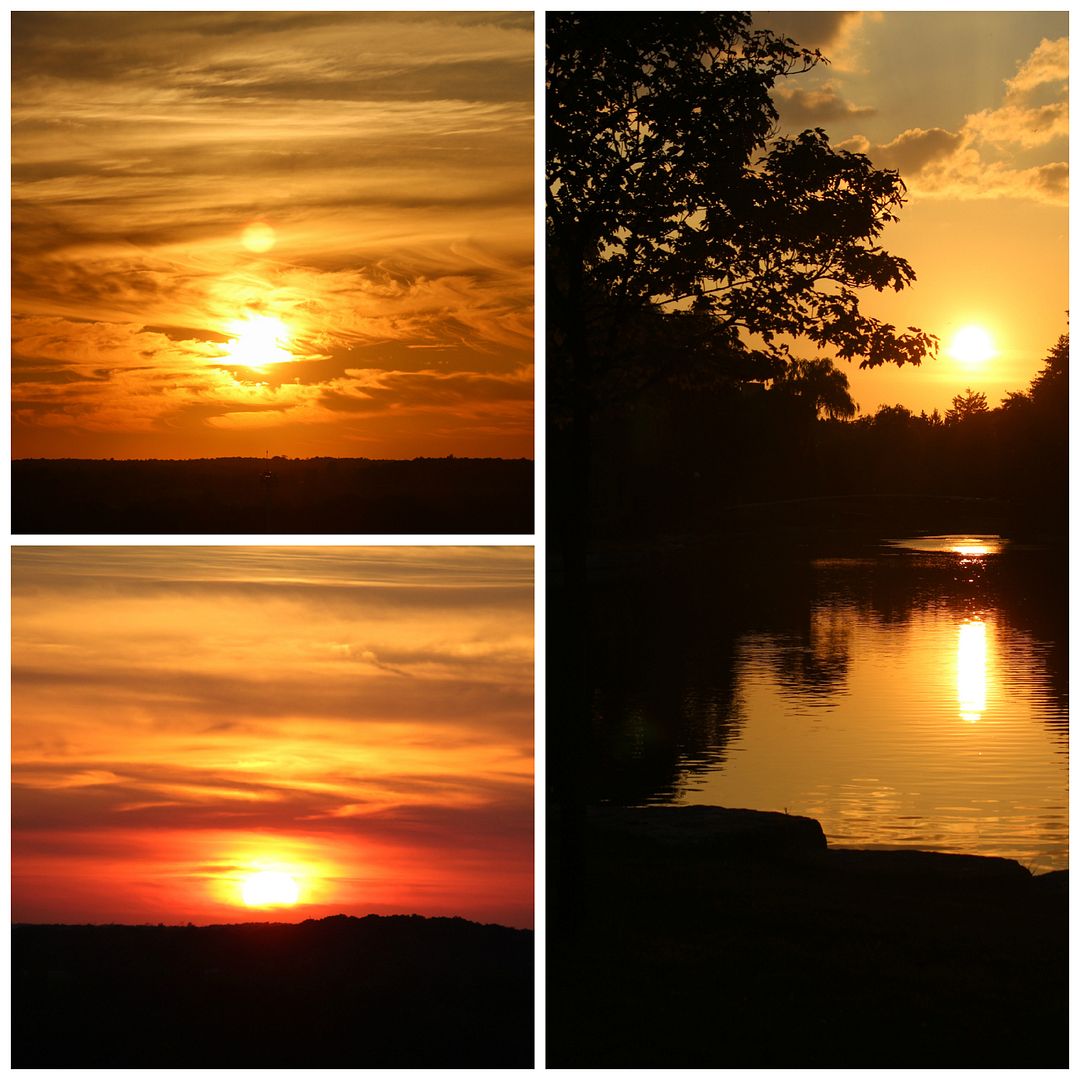 That's it for August - I'm going to miss summer sunsets as the days start to get shorter (along with sunshine, warm weather, summer berries and veggies, patios, and festivals), but I'm also starting to look forward to fall and everything that comes with the (brief) season - especially football and pumpkin everything!
I hope everyone had a great long weekend and for those who are returning to school (or getting their kids ready for school), or starting other new ventures, I wish you all the best this September!