I've been meaning to start a monthly recap post for a while now - a post where I can talk about recipes I've tried from other blogs and loved (or recipes that have failed), food or drinks I'm loving lately, and things I've done in real life that you guys might like hearing about. A lot of bloggers do this type of thing weekly and I love reading them, but I didn't think I have an exciting enough life to post that often, so a one-time end-of-the-month post seemed more appropriate. So I'm testing this out with a July in review post today; hopefully you enjoy it!
Because this is a food blog first and foremost, let's start with a few recipes I've tried this month and loved: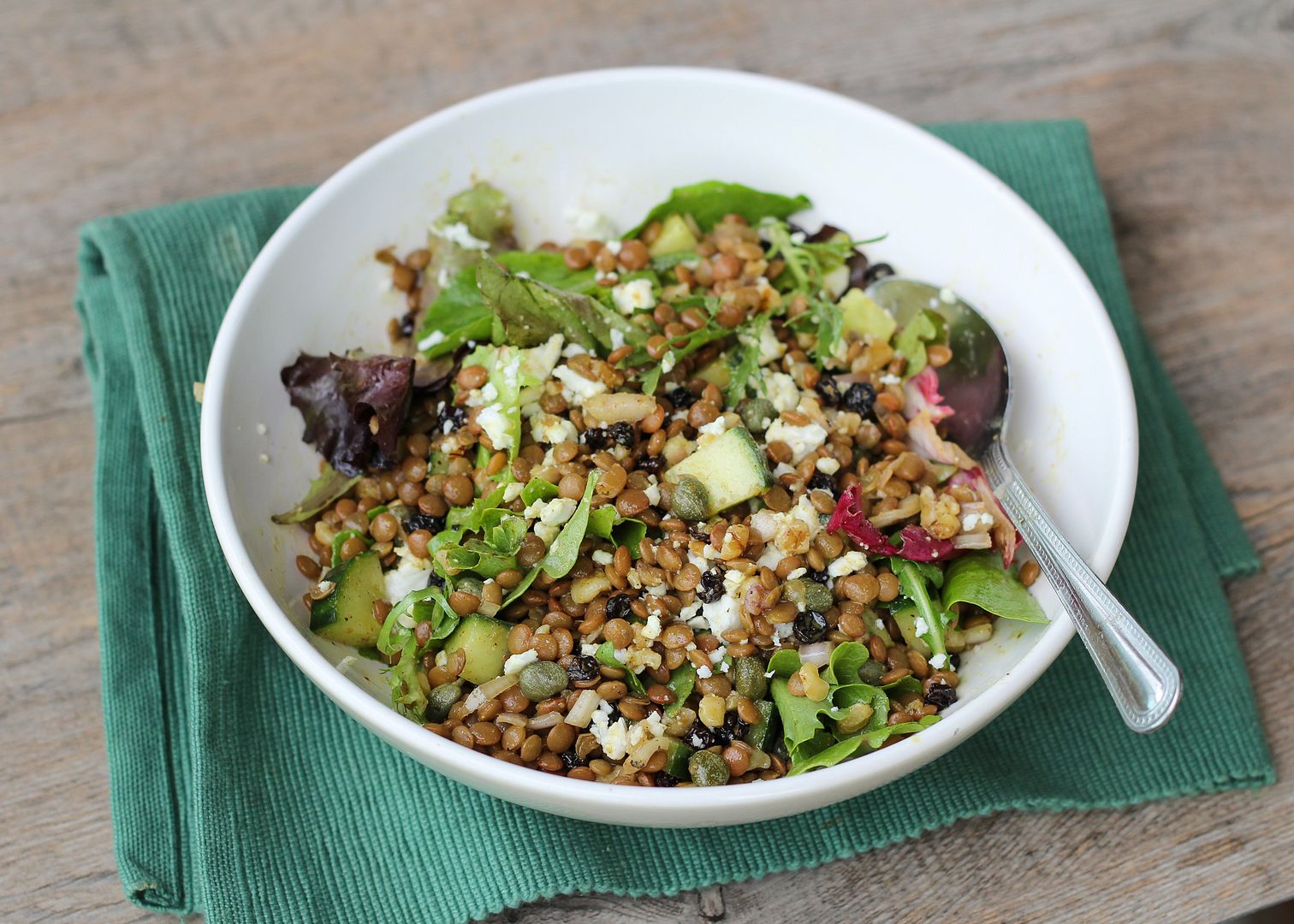 I shared this on my
Facebook
page earlier so you might have already seen it, but this was a lentil salad from
My New Roots
that my friend recommended as the best lentil salad ever. It has capers, currants, red onion (I used shallots), and an Indian-spiced dressing that I loved, along with a few other mix-ins that are customizable (I used cucumber, walnuts, feta, and mixed greens). I may have to agree that this might be the best lentil salad ever - so yummy!
Another meal I really enjoyed was these chipotle fish tacos with a mango avocado salsa from
Half Baked Harvest
. I used tilapia instead of mahi mahi, simplified the fish seasoning to just chipotle powder and paprika, and used Franks chile lime hot sauce instead of chipotle sauce in the salsa, and they were delicious (and spicy)!
I'd been wanting to try this strawberry buttermilk cake from
Gourmet
(that has been seen all over blogs) for a while and finally tried it this month. It's really easy to make and you can use whatever berries you want, making it the perfect light summer dessert!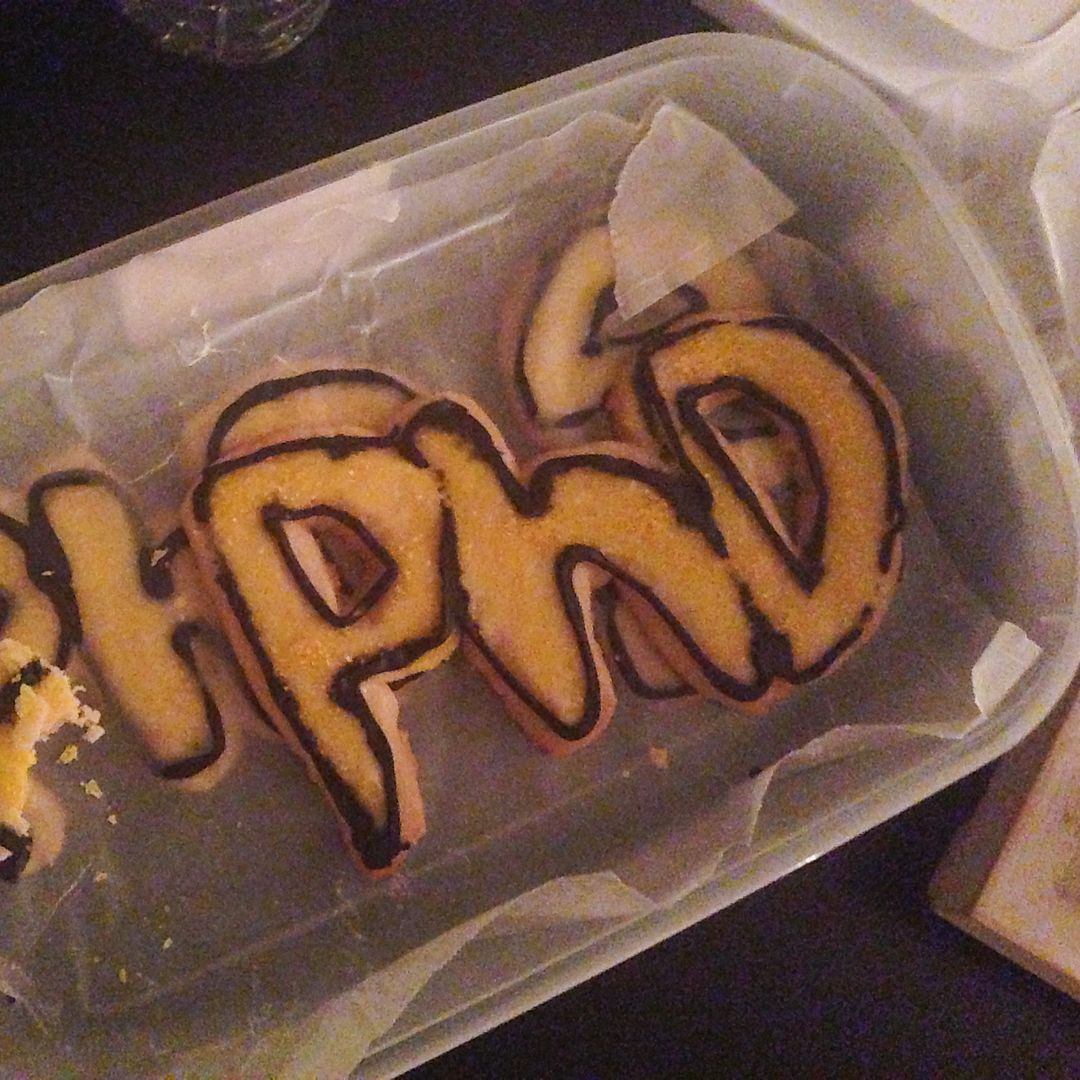 A couple of friends celebrated successfully defending their PhD theses this month, so
my sister
and I decided to make them some PhD cookies in our school colours (black & gold). Because one of them is vegan, we decided to make vegan sugar cookies using a recipe from
Yummy Mummy Kitchen
for
the best sugar cookies
, which were pretty good! We didn't have letter-shaped cookie cutters so we just cut out the letters "PhD" by hand and decorated them with sprinkles and icing. I didn't think to take a picture until the last minute so this pic is terrible, but we loved how they turned out!
Moving on to food I enjoyed last month that others made...
A
Beertown
restaurant recently opened in London (Ontario) so my boyfriend and I went to check it out. The beer selection is good for people looking to try something beyond the standard macro beers, but not as great for people who are accustomed to craft beers; nevertheless, we enjoyed some tasty beers and food. I had the black bean and quinoa veggie burger which was one of the best veggie burgers I've ever had!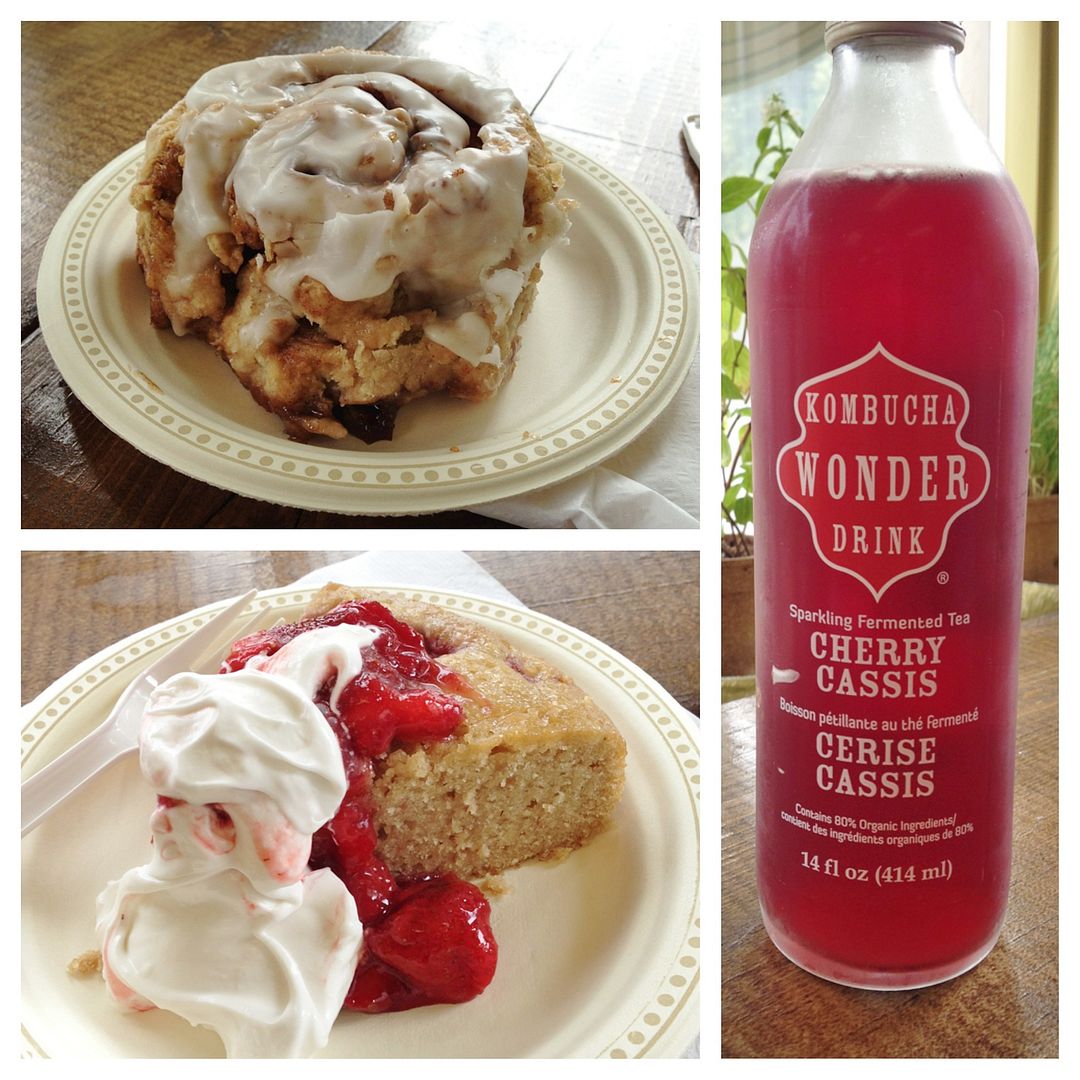 Sweet Lemon Bakery
is a vegan, gluten-free, organic bakery in London that I love to pop into for a healthy treat. We recently tried the cinnamon bun and strawberry shortcake which were both delicious!
On a trip to Toronto last weekend, we went to
Fran's restaurant
for breakfast. I enjoyed a salsa & cheddar omelette and Ryan got the banana pancakes, which I immediately became extremely jealous of - they were amazing!
The reason we were in Toronto was to attend the
Toronto Beer Festival
..
We are big beer lovers but this was our first time at the annual event, which offers over 200 beers from 60 brewers, along with tasty food and entertainment (pictured above is the Spin Doctors). Needless to say, I didn't get to try nearly as many beers as I wanted to, but they were all good and we had a blast!
I also attended the Kitchener craft beer & rib fest this month..
I don't eat ribs so I didn't spend much time on the food side, but the beer was good (I think my favourite new try there was
Lake of Bays
summer ale).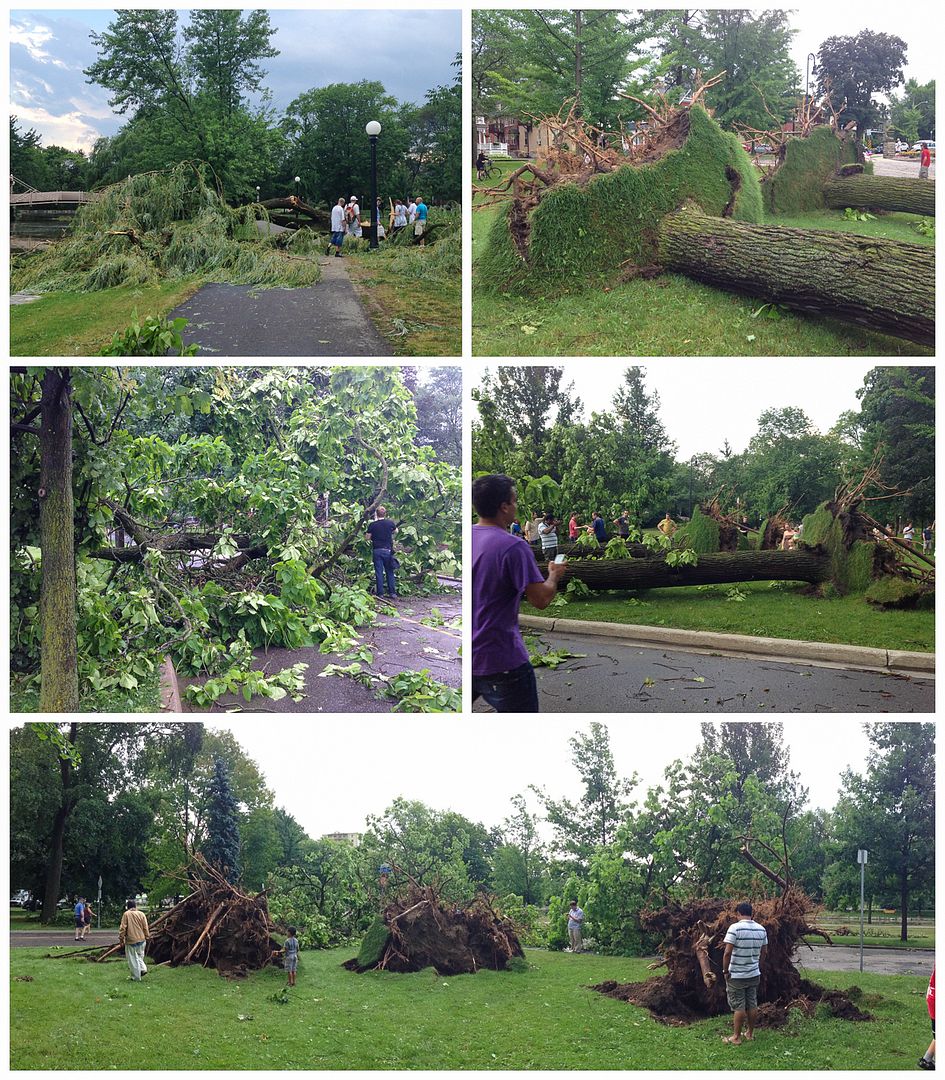 That same weekend there was a big storm that ripped through the region and caused quite a bit of damage and power outages. It was so sad to see so many fallen old trees, and pretty crazy that wind has the ability to rip full grown trees out at the roots.
I did attend a non-beer related festival this month too! There was a classic car day where tons of old cars are on display in the park, then go on a parade downtown, then park on the sides of the closed-off road for people to wander around and take a look. I don't know anything about cars but I love watching some of the classic ones go by - makes me feel like I'm in the 50s!
Another highlight of my month was going
blueberry
and
cherry
picking with my family. I haven't gone berry picking since I was young so it was a fun experience!
We also stopped by
Rock Glen Conservation Area
where there are trails, fossils, and this beautiful waterfall.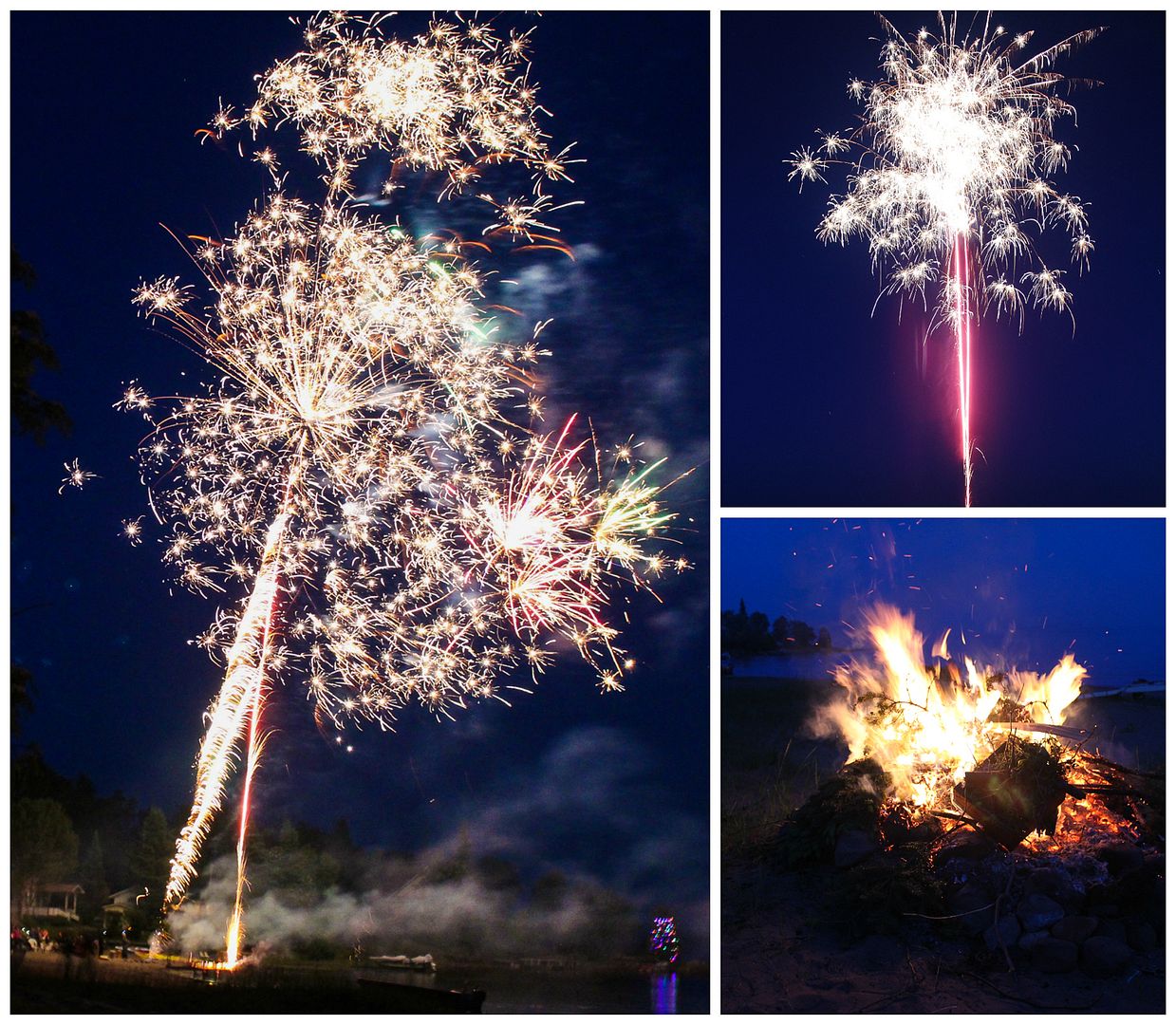 I almost forgot that I started off the month up by Lake Superior in Northern Ontario, where I got to watch a fireworks show on the beach for Canada Day - so amazing!
And on that note I think I'll end this post before it gets ridiculously long. I can't believe we're into August already but I'm hoping it's even better than the last month!
How were your Julys? Anyone have exciting plans for the last month of summer?