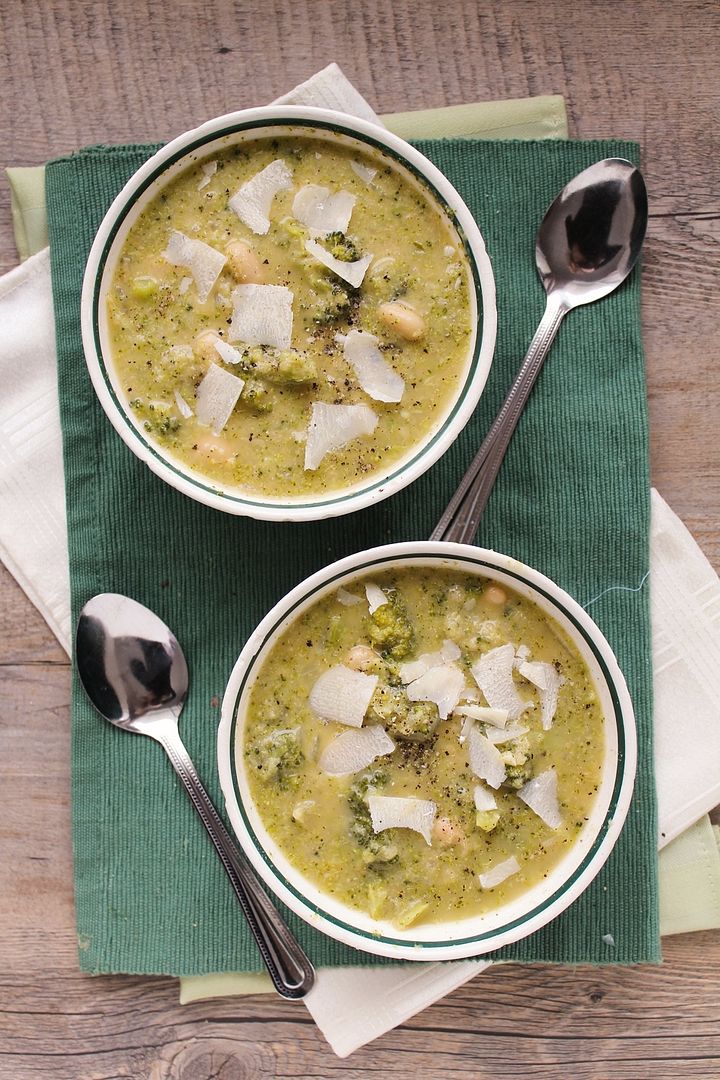 Winter is still showing no signs of slowing down here in Ontario, so despite it technically being spring, I'm still eating comfort food like cozy warm soups. Which I'm not complaining about, as soups (at least the versions I make) are one of the easiest and quickest meals to prepare and they make great leftovers to be welcomed home to after a cold bus ride home after school!
This broccoli white bean soup is not only quick and easy to prepare but is nutritious and filling too. I've used beans as a soup thickener before (like in
this curried chickpea and kale soup
or
this roasted tomato white bean soup
) and though it doesn't give it the same silky smooth texture that full fat cream would, I actually prefer the slightly chunky texture and thickness that beans add, not to mention it's a great way to sneak in protein to a vegetable soup!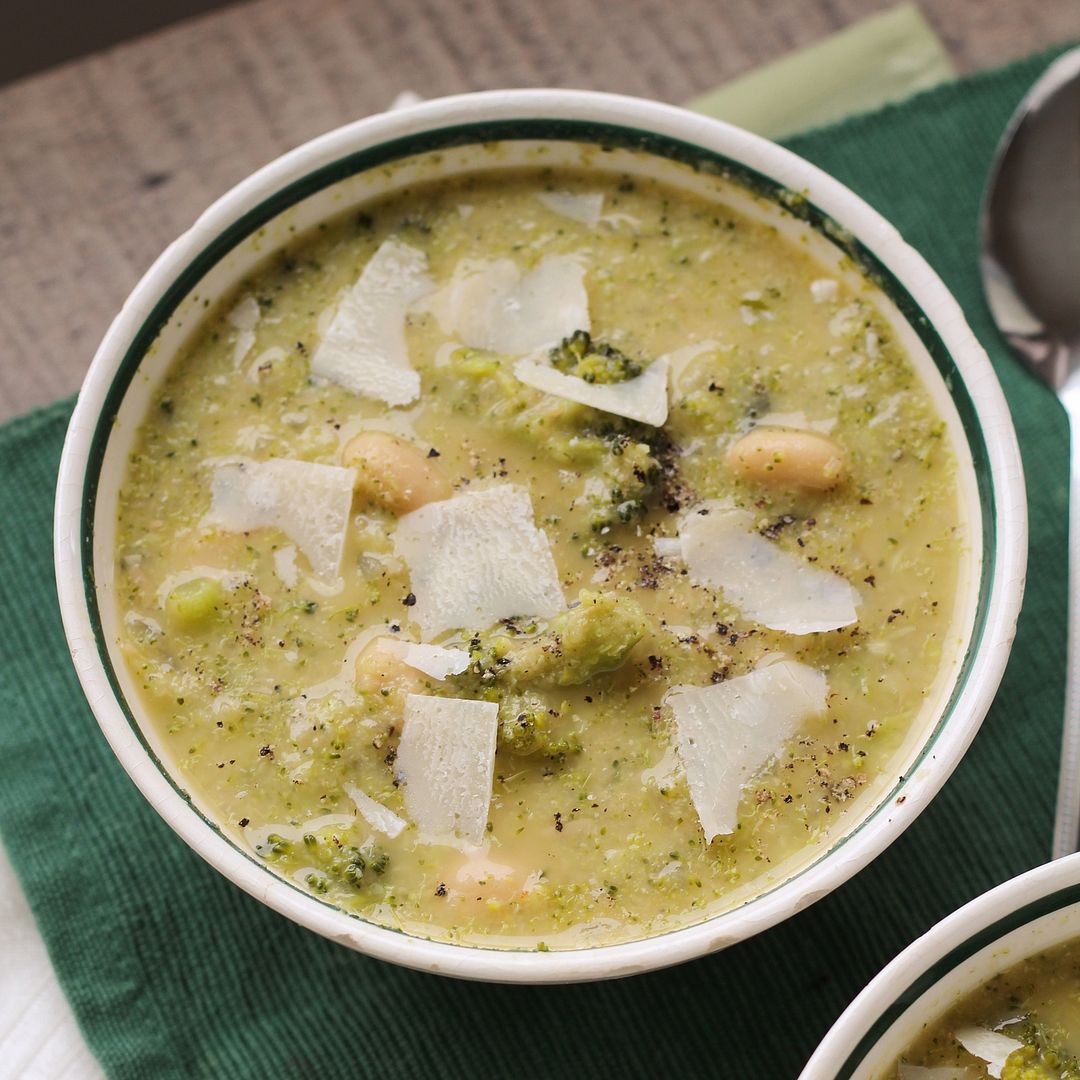 In addition to the white beans, this simple soup mainly just consists of broccoli and vegetable broth along with some basic flavourings like onion, garlic, and lemon juice. I added nutritional yeast to the soup to give it a bit of cheesy, nutty flavour (and added nutrition) without any cheese, but some shavings of good quality parmesan on top are also critical for flavour. I decided to only halfway puree my soup to leave some texture in it, but you can definitely puree it all if you prefer a smooth soup.
While you won't trick anyone into thinking this is a traditional butter, cream, and cheese filled broccoli soup, it's a great alternative if you're looking for a more nutritious but still comforting version of broccoli soup!
Broccoli White Bean Soup
Serves around 3-4
Ingredients:
1 head of broccoli, chopped into florets
1 tablespoon olive oil
1 medium to large yellow onion, diced
2-3 cloves garlic, minced
1 (540mL) can of no-salt added white kidney beans or cannellini beans, drained and rinsed
2 1/2 cups low-sodium vegetable broth
1/4 teaspoon red pepper flakes
1/4 cup nutritional yeast (or grated parmesan if desired)
1 teaspoon lemon juice
Salt and pepper (I used around 1/2 teaspoon each)
Shaved parmesan for topping
Directions:
Steam broccoli in a steamer basket, covered over simmering water, for about 3-4 minutes, until bright green and tender.
Set aside.
In a large saucepan, heat oil over medium heat.
Add onion and garlic and sauté until softened and translucent, about 6-7 minutes.
Add the beans and broth and bring to a simmer.
Add broccoli and red pepper flakes and stir.
Remove from heat and puree about half to two-thirds of the soup either by transferring to a blender or using an immersion blender.
I wanted to leave some texture to the soup, but you can puree all of it if you prefer the soup to be smooth.
Return to saucepan and stir.
Stir in the nutritional yeast, lemon juice, and season with salt and pepper to taste.
Serve warm, topped with shaved parmesan.