March has flown by and I haven't posted much this past month because I haven't been cooking much. I spent half the month away staying with my fiance's family throughout the sudden and unexpected passing of his father after a hard-fought and very optimistic battle with pancreatic cancer. I debated whether or not to share this news here as I don't share many personal life details on this blog, but as my father-in-law was always a strong supporter of my blog and photos, I just want to take a minute to let my readers know that he was a kind, generous, loving, and amazing man, incredibly loved by every person who had the good fortune to have met or known him, and he will be deeply missed as he was taken far too soon at age 58. I also encourage you to do some reading on pancreatic cancer as it's one of the lesser known types of cancer (I knew nothing about it a year ago) but is one of the most cruel, and to hope and fight for a cure to cancer, which I'm sure has affected almost all of us in some way.
As I mentioned, I was fortunate to have most of my meals prepared for me this month (thanks to all those who helped out!) so I don't have a whole lot to share, but the food I have tried this month has all been great!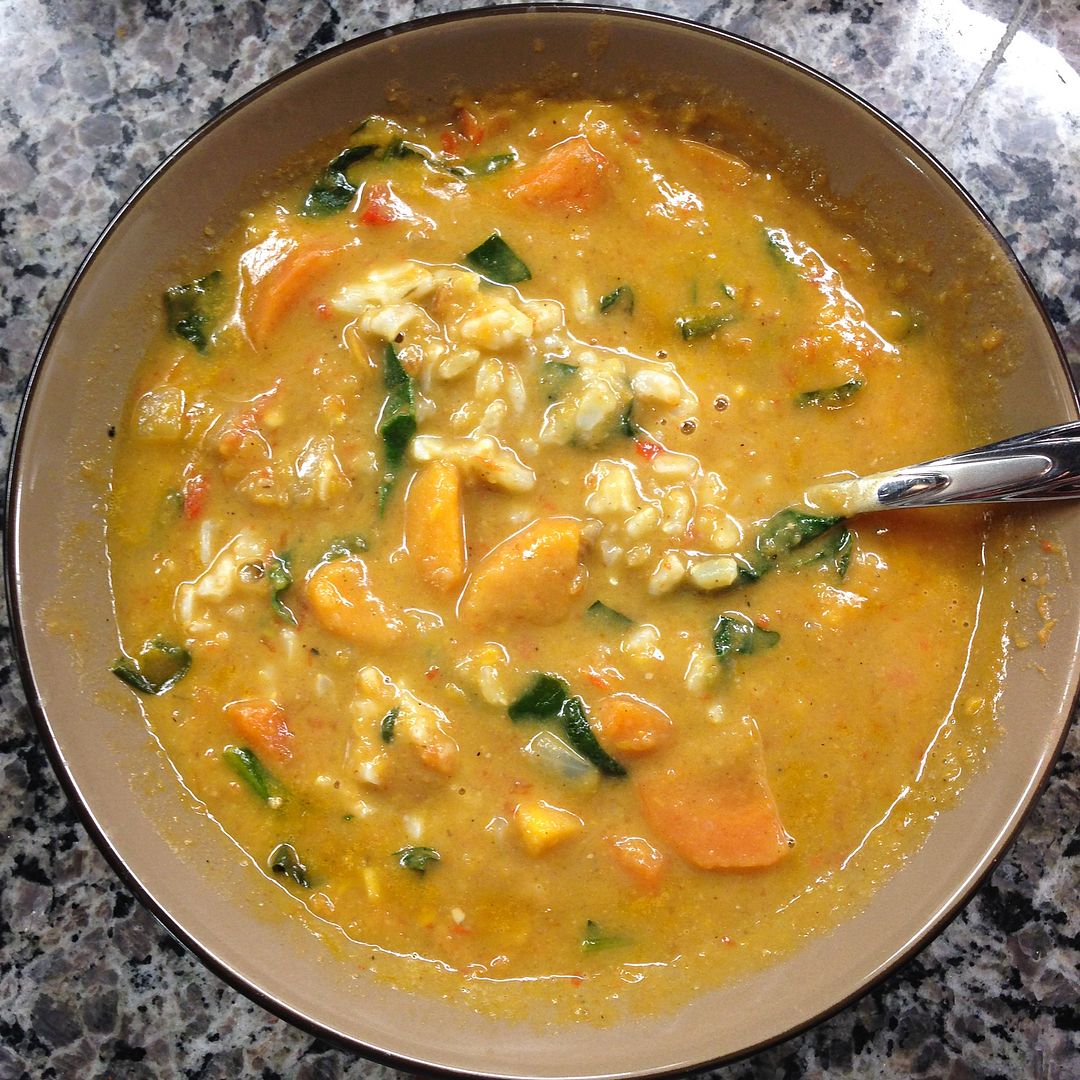 At the very beginning of the month I made this Senegalese peanut stew with spinach and sweet potatoes, which was actually for my father-in-law, so it's a bit difficult to think about it now. But we all really enjoyed this stew; it's thick, creamy, hearty, but still healthy! The recipe is from
Weight Watchers
and the only changes I made were to use red pepper instead of green and I served it with brown rice. I'll definitely make this one again as it's perfect comfort food.
The only meals I prepared while I was away were
skinny chicken enchiladas
from Skinny Taste, which I've made before and loved; they're easy to prepare and great for feeding a crowd. I also made the mustard chicken with pasta and broccoli pictured above, which does not look appetizing from my quick iphone snap, but was actually quite good! The sauce is made with low-fat sour cream, white wine, shallots, and mustard, and is served overtop chicken and pasta with a side of broccoli. The recipe is from
Eating Well
and the only changes I made were to add a bit of garlic and use thyme instead of sage.
I also made a couple healthy snacks to have around, including these
peanut butter oatmeal chocolate chip lentil blondies
from Ambitious Kitchen. Everyone really loved these blondies which were dense and fudgy with a nice peanut butter flavour and no taste of lentils (just the added protein and fiber from them!) I definitely recommend these if you're looking for a healthy treat to have around - you can get the recipe from
Ambitious Kitchen
; the only change I made was to use carob chips instead of chocolate chips.
I also made these oatmeal cinnamon date balls which are basically just oats, walnuts, dates, and cinnamon processed together and rolled into balls. I was skeptical of how good they would taste but they were delicious and reminded me of oatmeal raisin cookies. They were easy to prepare so I'll definitely be making these again! The recipe is from
Oatmeal With A Fork
.
I also had the chance to grab some food from one of my favourite restaurants,
Growing Season
. The chipotle chicken unwrap is so, so good, with greens, sprouts, roasted chicken, sesame snaps, red peppers, and a chipotle dressing, all atop warm naan bread. I highly recommend this place if you're ever in Thunder Bay!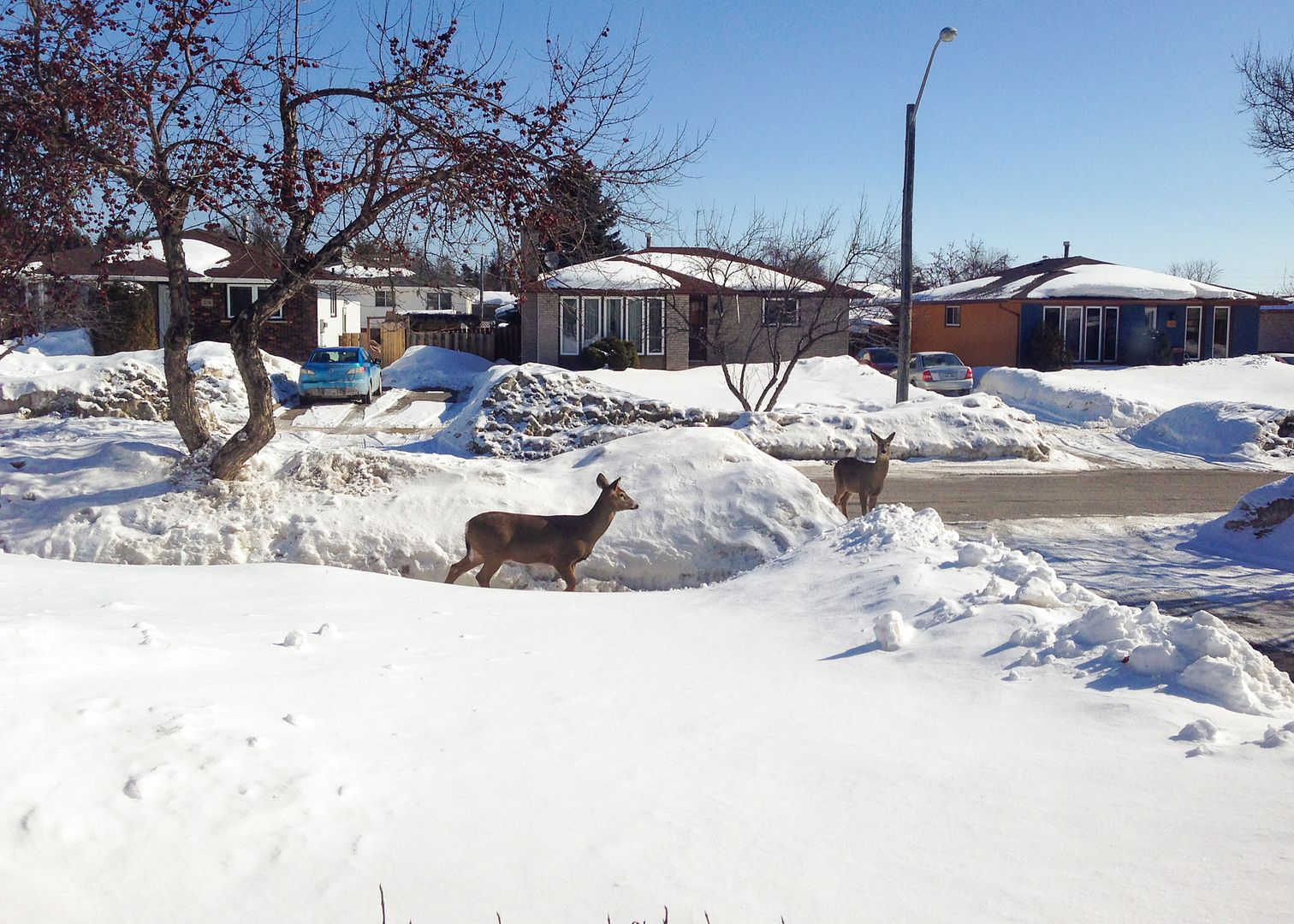 I also had to share a picture of what the view out the front window looked like in Thunder Bay - so much snow still and a couple of cute visitors!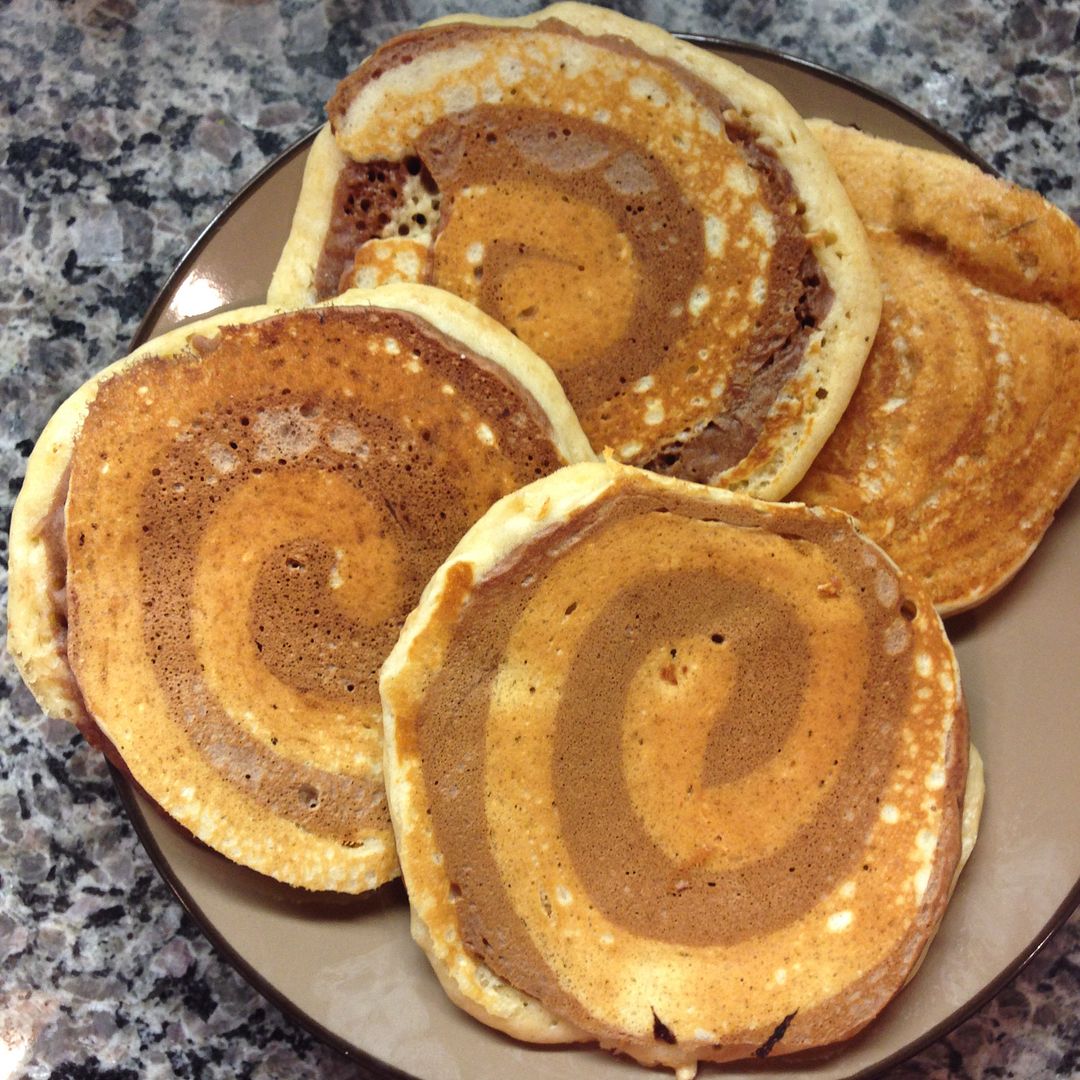 Earlier in the month I remade my
chocolate peanut butter swirl pancakes
for Ryan's birthday. I just love the swirled look to them and the combination of two flavours in one!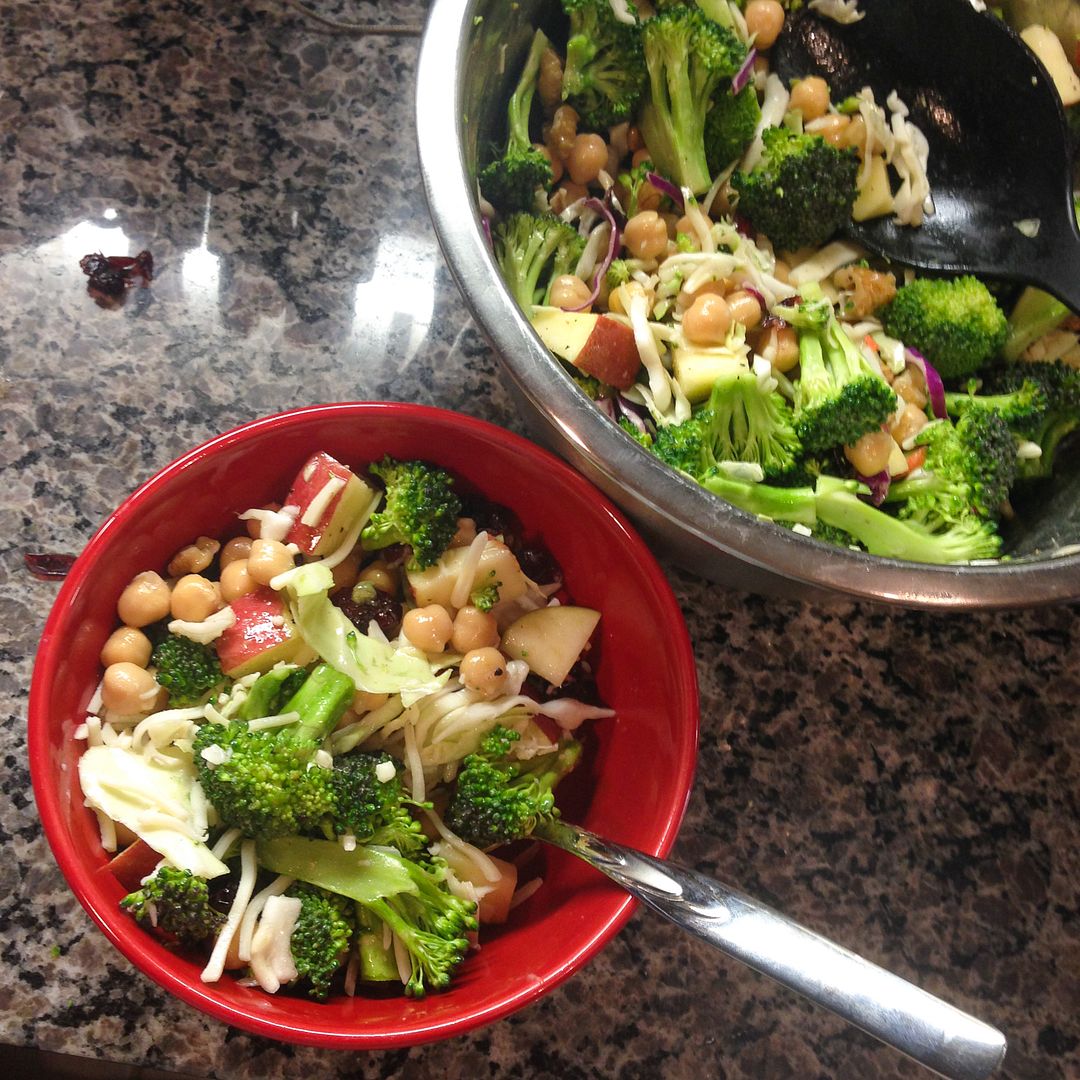 Some version of the salad pictured above usually makes it into my meals whenever I don't feel like cooking something and/or am craving something healthy and fresh for dinner. I simply chop up some raw broccoli, toss it with chopped apples, chickpeas, cranberries, nuts or sunflower seeds, and a bit of lettuce or slaw if I have some in the fridge. For the dressing I whisk together extra virgin olive oil, apple cider vinegar, dijon mustard, honey, salt, and pepper. I make a big bowl so I can have leftovers for lunch the next day!
A new recipe I tried this month was a light sweet potato mac and cheese, based on a recipe I saw on
Cookin' Canuck
. I made a few changes, including throwing in roasted parsnips along with the sweet potatoes and leaving out the breadcrumb and baking part, so my version was a bit different than the original but I still really enjoyed it! It definitely did not fool me into thinking I was eating a traditional rich mac and cheese, but it was still creamy and comforting!
Hummus is one of my go-to snacks that I usually eat with carrots, crackers, pita chips, or pretzels. One of my favourite versions is this
buffalo hummus
that I've made countless times and always love!
One of my not-so-successful recipe experiments this month was a shredded vegetable and quinoa detox salad. I pulsed together raw carrots, beets, and broccoli, and tossed them with quinoa, currants, sunflower seeds, and a basic vinaigrette dressing. I loved eating it because it was full of nutrition and made me feel good, but I didn't think the taste was something everyone would enjoy as it tasted just like a bunch of raw vegetables. I might still work on this recipe to share a better version of it one day!
When I returned from my trip I found it was important to stay busy, and luckily my family came up for the day so we could watch an ABBA tribute band (love!) and go on a maple sugar bush tour. We learned how maple syrup was originally made from sap a long time ago and how it's made today (if you can see the blue lines in the trees on the top picture, those are all sap lines). It definitely gave me an appreciation for why pure maple syrup is so expensive!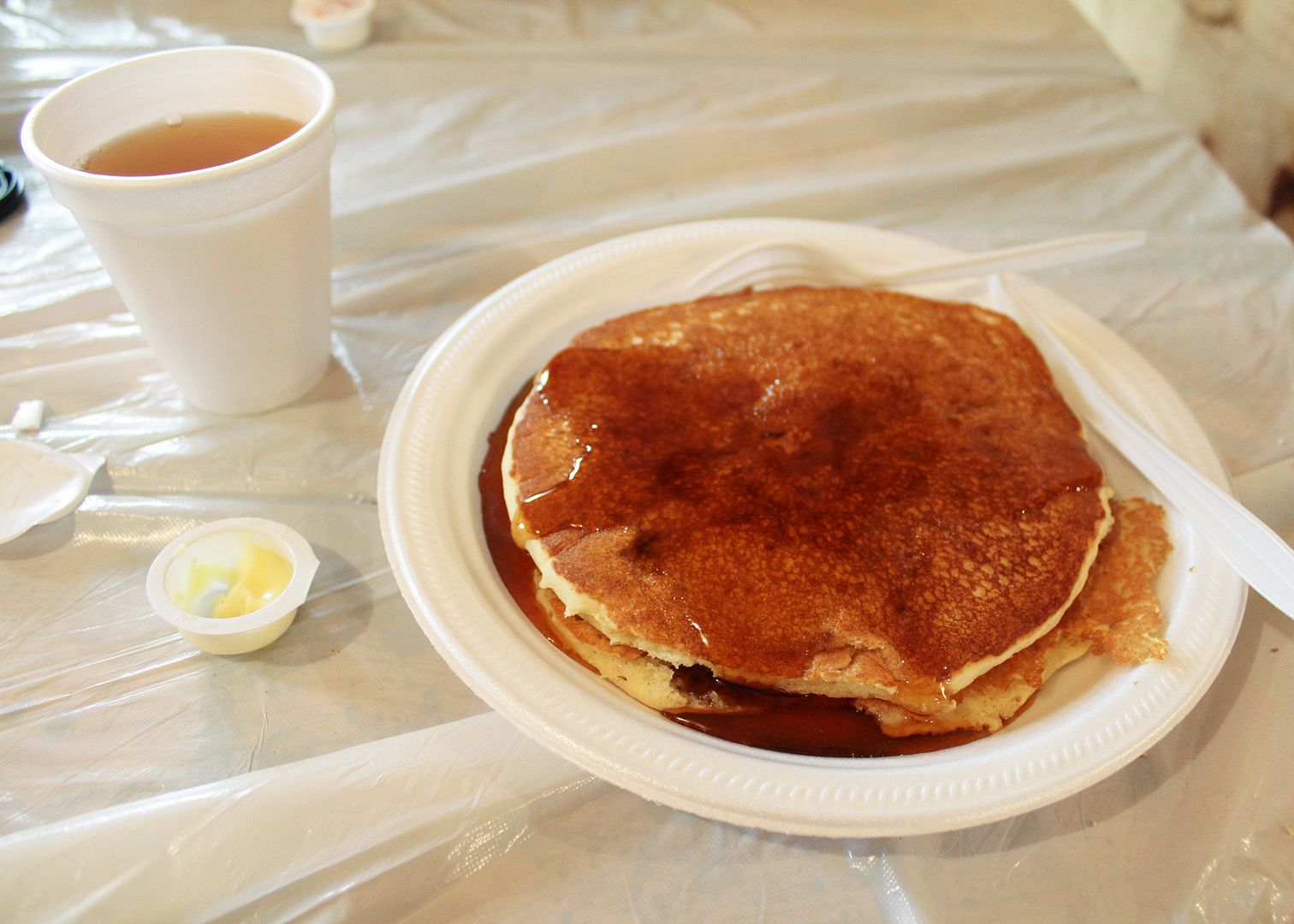 Our tour finished with hot pancakes that we could enjoy with three types of fresh maple syrup (light, medium, and amber - they vary in darkness and maple flavour and differ due to the time in the season they were produced from trees). It was perfect on a chilly day!
The last couple of days the weather has been warming up here and it's finally starting to feel like Spring - fingers crossed it's actually here and warmer, brighter, happier days are ahead!