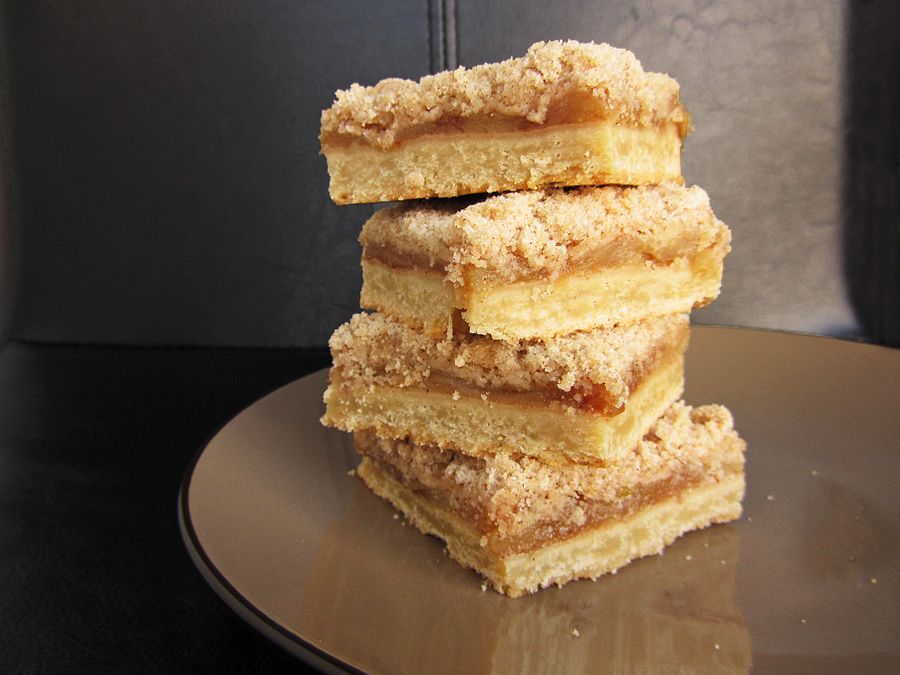 The weather has definitely been getting cooler around here, and while I love fall weather, I don't love how much the weather fluctuates in a day!

In the summer I can leave in the morning in a t-shirt and know I'll be okay all day, and in the winter I put on my winter coat and know I'll need it all day, but in the fall I never know how to dress.

If I wear a jacket and boots in the morning then by the afternoon it's sunny and warm and I look ridiculous because everyone else is out in t-shirts, but if I stay out until the evening, I'm freezing cold and almost wish I had a winter coat on!
This past Friday, Ryan and I waited in line to meet Dan Aykroyd, who was promoting his brand of vodka at an LCBO in London.

We didn't realize that we would be waiting outside in line for THREE HOURS, and I only had a thin jacket on from the afternoon, so I was convinced I was going to freeze to death.

We did eventually get to meet him (and get a Ghostbusters blu-ray signed), which was pretty cool, and were entertained by the Ecto-1 in the parking lot while we waited,

but being outside that long made me realize that winter is not far away!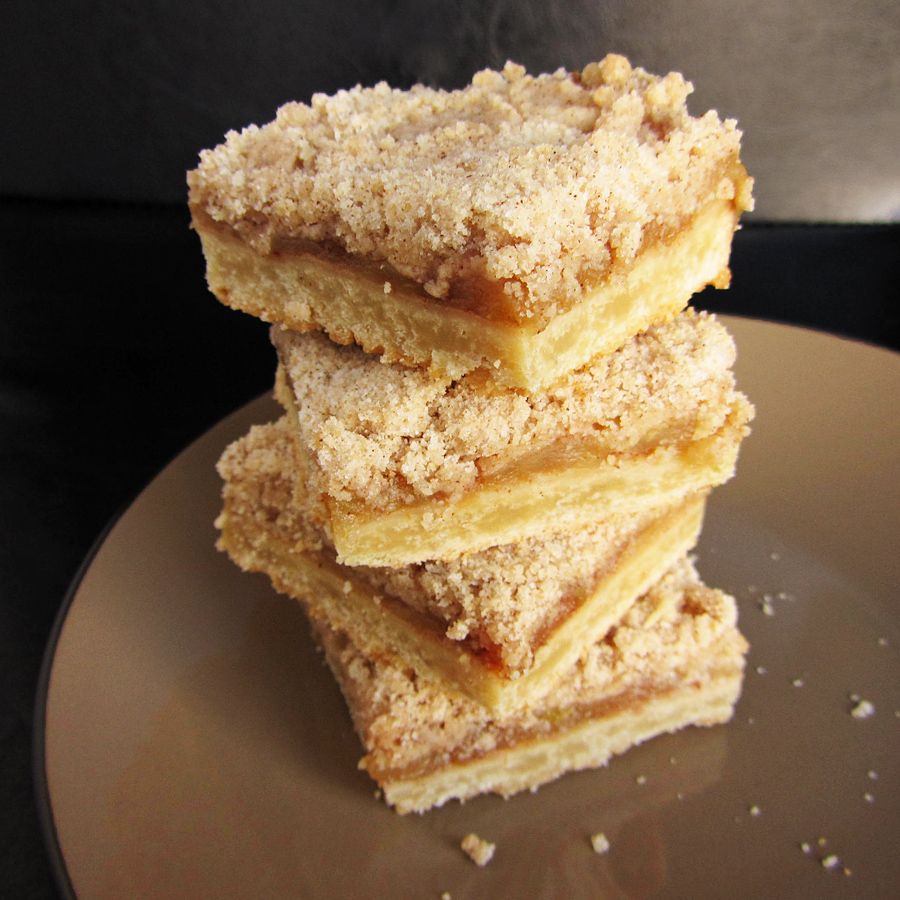 And while I'm not quite craving winter soups and stews yet, I am craving other fall favourites, especially anything with apples or pumpkin in it!

I already made a great apple and pear pie a couple of weeks ago, but I had to make these apple pie bars too because they're one of my favourite desserts!

They're just like apple pie in bar form – a buttery crust is topped with sautéed spiced apples and a crumble topping – so good!
Yes, the list of ingredients looks long and I admit they take more time to put together than the average bar, but I'd say they're about the same amount of work as making apple pie, and the end result can feed more people and tastes just as good!
Apple Pie Bars
For the Apples:

6-7 Granny smith or golden delicious apples, peeled, cored, and sliced into 1/4-inch thick slices
2 tablespoons fresh lemon juice
2-1/4 cups all-purpose flour
1/2 teaspoon baking powder
1/2 teaspoon vanilla extract
For the Streusel Topping:
3
/4
cup all-purpose flour
First, prepare the apples.

Combine apples, brown sugar, lemon juice, cinnamon, and nutmeg in a large saucepan over medium heat.

Cover the pan for 2 to 3 minutes, and uncover when the apples have released their juices.

Cook, stirring occasionally, until apples are golden brown and soft and there is no liquid left in the pan, about 15 minutes.

Set aside to cool.
Preheat oven to 375°F.

Line a 13x9-inch baking pan with aluminum foil, leaving an overhang up the sides so you can easily remove the bars later.

Lightly spray the foil with non-stick cooking spray.
Prepare the crust: In a large bowl, whisk together the flour, baking powder, and salt.

In a separate bowl, cream the butter and sugar on medium speed for about 2 minutes.

Add the egg to the butter mixture and mix to blend.

Add the dry ingredients in two additions, mixing on low speed (or by hand) until just combined after each addition.

The dough will be wet; drop it by clumps evenly across the prepared baking pan, then use your hands to press it down to evenly cover the pan in one smooth layer.

Prick the dough all over with a fork, then baked in preheated oven for 15-18 minutes, until crust is golden brown and begins to release from the sides of the pan.

Meanwhile, prepare the streusel topping:

In a large bowl, whisk together the flour, sugars, cinnamon, and salt.

Add the butter and mix with an electric mixer or use a pastry cutter to combine until the mixture is crumbly.
When the crust is done, remove from oven and reduce oven temperature to 350°F.

Spread the cooked apples over the hot crust, and sprinkle the streusel topping evenly over the apples, pressing gently to help it stick.

Return pan to oven and bake for 20-25 minutes, until topping is lightly browned and crisp.

Let rest in pan for at least 2-3 hours before removing and slicing – I leave mine in the fridge overnight so they're very easy to cut the next day.
Store bars in refrigerator, but bring to room temperature before serving (I prefer them this way).
I linked this recipe to Sweets for Saturday