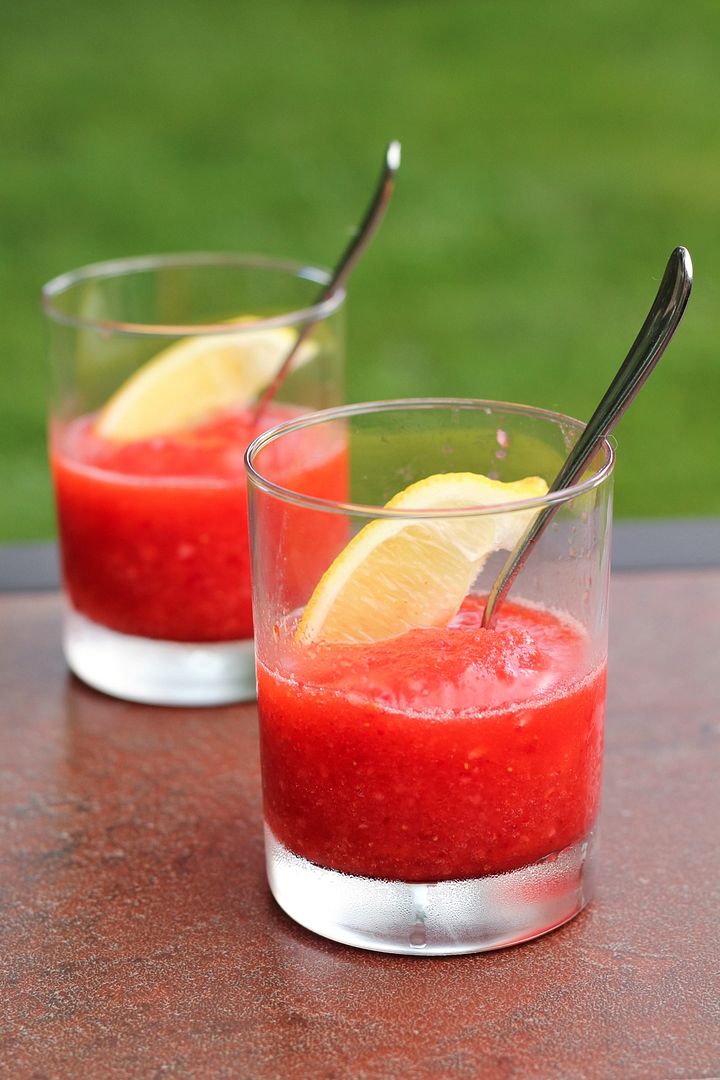 From what I've been reading from others, Southern Ontario isn't the only place experiencing a major heat wave this week! Temperatures have been in the 30s with humidex ratings in the 40s (above 100F) all week, so as soon as you step outside you're completely smothered in heat to the point where it sometimes feels hard to breathe. Apparently it's even been hot enough to
bake cookies in your car
, though I'm not sure I'd want to eat those cookies...
I don't actually mind that much since I've been begging for warm weather since April, but I also work in an air conditioned office and come home to an air conditioned apartment, so I have no reason to complain. For those who've been suffering through the heat this week though, you deserve this frozen strawberry lemonade today!
This drink is the perfect way to cool down and reward yourself for a hard week's work on a Friday evening. It's made with pink lemonade concentrate and frozen strawberries to give it a lovely strawberry lemonade flavour that's not too sour or sweet. I added coconut rum hoping to taste the coconut but it didn't really come through, so next time I'd probably just use regular rum - either works though, or you can just leave it out, though I highly recommend it!
I used a spoon to get all the ice-cold slushy parts into my mouth asap, but you could drink this with a thick straw or just out of the glass if you prefer. Either way, it likely won't last long!
Hope you all have a great weekend and stay safe out there in this heat!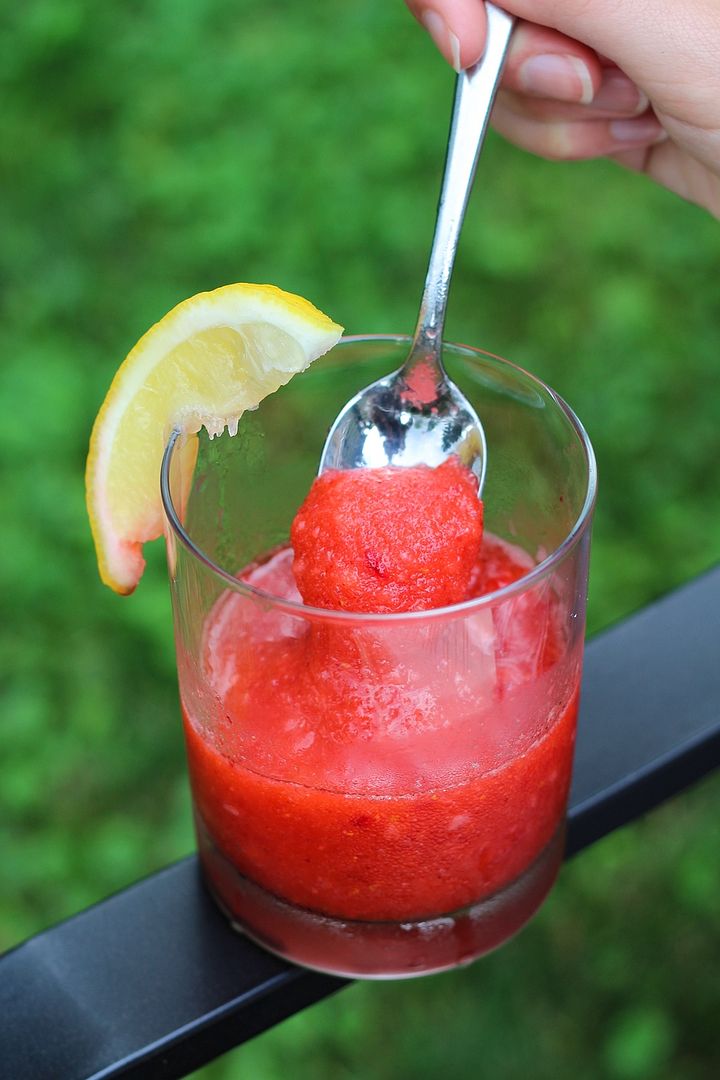 Frozen Strawberry Lemonade with Rum
Inspired by
Cooking Light
Makes 2 drinks
Ingredients:
1 cup ice
1 cup frozen strawberries
1/3 cup frozen pink lemonade concentrate
1/4 cup rum
(I used Malibu rum which isn't very strong so next time I might add more, but with regular rum it should be fine – adjust amount to your own liking)
Directions:
Add all ingredients to a blender and blend until slushy. Divide among two glasses and garnish with a lemon wedge if desired. Serve with a spoon or straw if desired (drinking it out of the glass would work fine too).