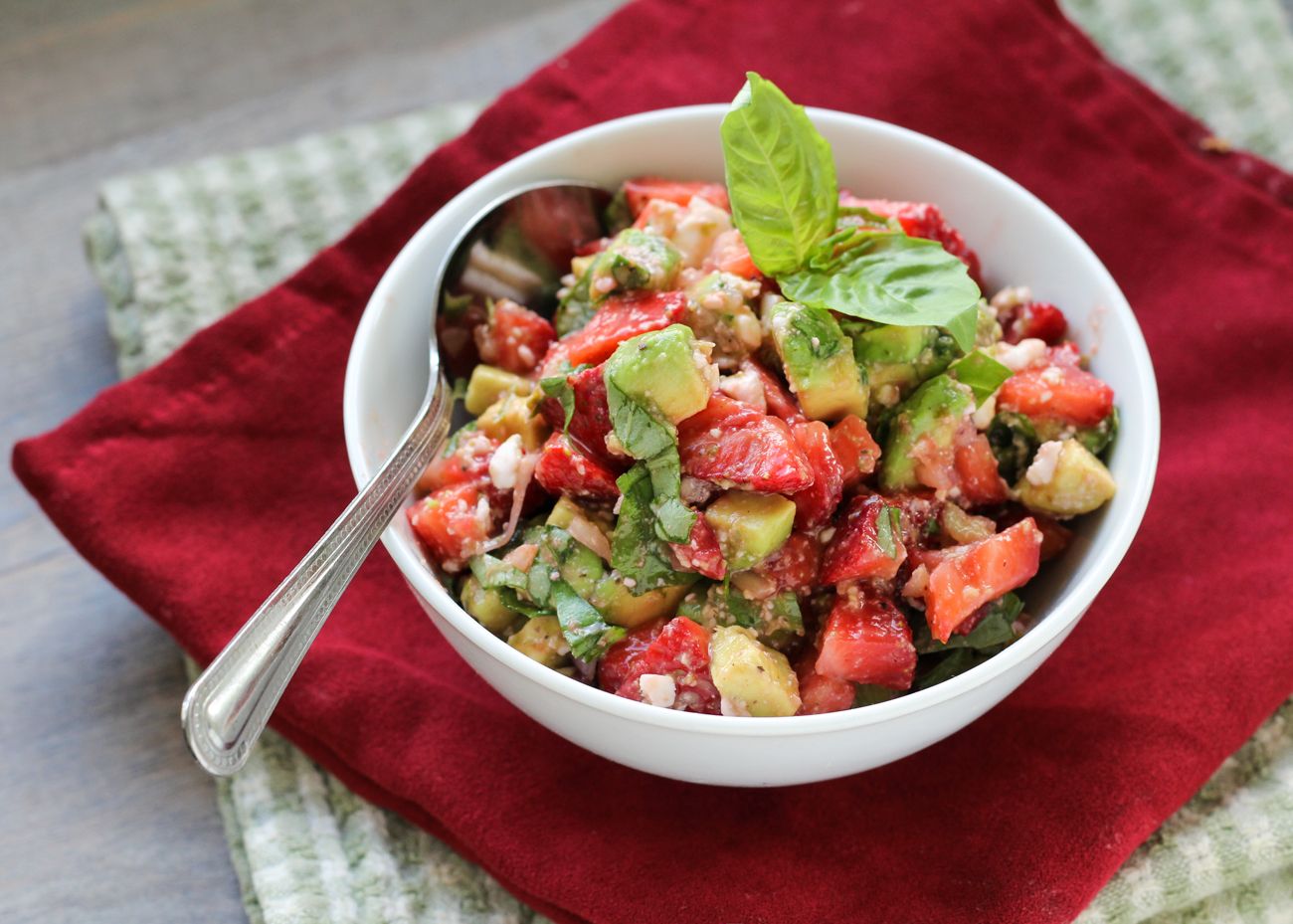 Sorry for the lack of activity around here lately, but I just returned from a wonderful week-long trip to visit family up in Northern Ontario. I had fully intended to continue posting while I was away, but time went by way too quickly and to be honest, it felt pretty nice to keep my laptop closed for most of the week and spend my time visiting and just relaxing instead. We also had beautiful weather so I spent a lot of time outside, with plenty of beach time, a few moments of attempting to brave the freezing cold lake water, going for walks, watching some great Canada Day fireworks, and getting eaten alive by bugs!
It was a great week, but now I'm busy trying to catch up on work and everything else I've missed, so today's post will be rather short! And since the majority of my readers are American and hopefully spending some time outside or visiting with family themselves for July 4th, I'm assuming you won't want to read a long post today either!
This is a simple salsa to throw together that celebrates strawberry season by pairing fresh strawberries with diced avocado, feta cheese, basil, lime juice, and a bit of jalapeno for spice. It might sound a little weird, but everything works together in a wonderful way!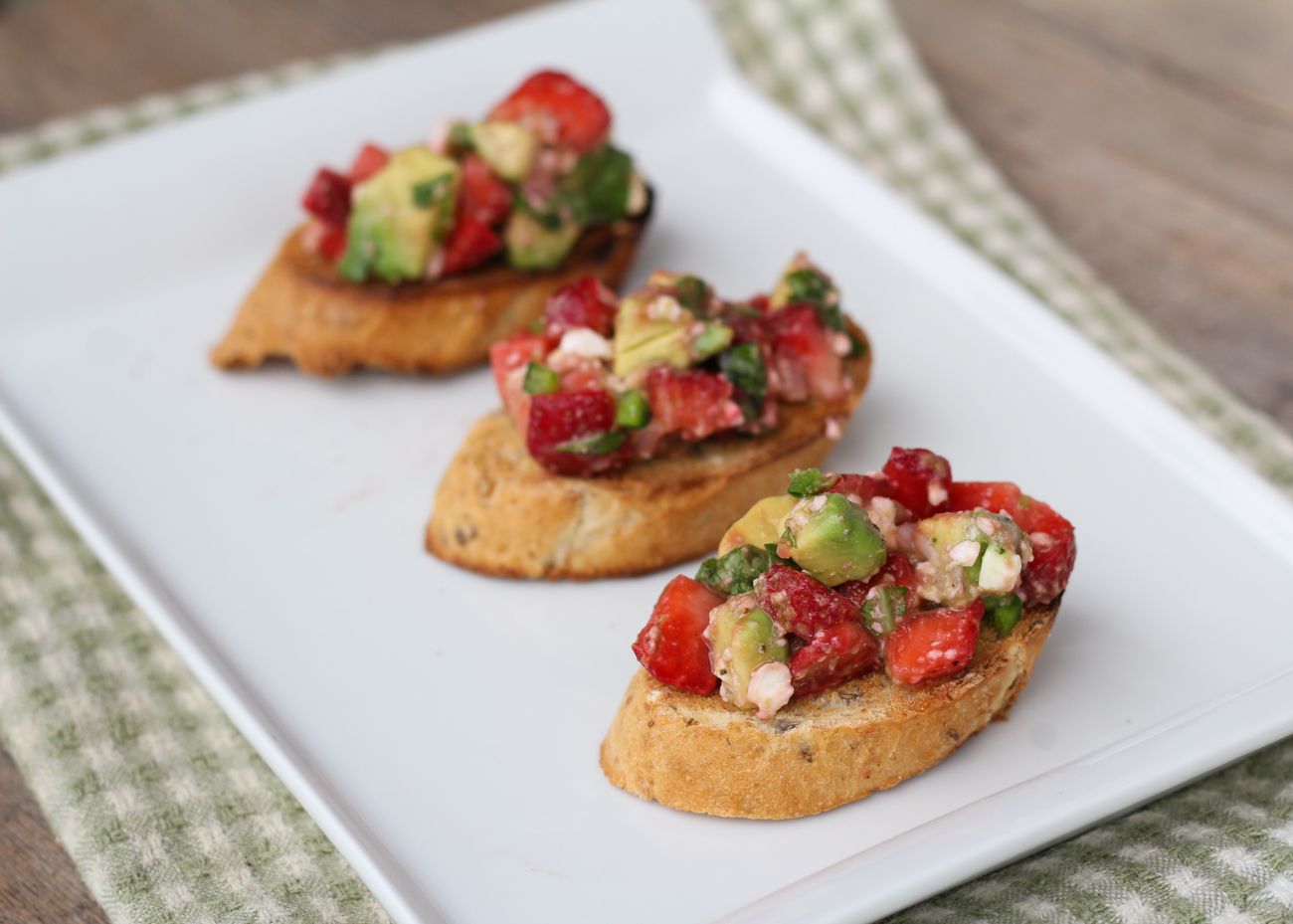 This is fantastic eaten as a dip for tortilla chips but works equally well as a fresh summer crostini. I have a feeling it would also pair well with chicken for a main course, and since I'll likely be making this plenty more this summer, I'll be sure to test it out!
I hope my Canadian friends had a great long weekend this past weekend and that my American friends enjoy their celebrations today!
Strawberry, Avocado, & Feta Salsa
Serves a small group as an appetizer; if you're serving a larger group, double the ingredients
Ingredients:
1 cup diced strawberries
1/2 cup diced ripe avocado
1-1/2 tablespoons minced shallot
1/2 a jalapeno, minced (seeds removed for less spice)
1/3 cup crumbled feta cheese
1/2 teaspoon lime zest
1 tablespoon + 1 teaspoon fresh lime juice
1/4 cup chopped basil leaves
1 teaspoon sugar
Freshly ground pepper
Directions:
Add all ingredients to a bowl and mix to combine.
Taste and adjust any amounts to your liking if necessary. Serve in a bowl as a dip for tortilla or pita chips, or spread on toasted baguette slices to serve as crostini.