I think naan pizzas might be my new favourite thing; I've already expressed my love for
breakfast naan pizzas
with an egg on top, but I can confirm that dinner pizzas are just as good! Especially when you're cooking dinner for one (like I am the majority of the time) - Just take a piece of naan out of the package (and whole wheat works great for a healthier option!), top it with desired toppings, bake for about 10 minutes, and you have a delicious light thin-crust pizza for one!
While you can pretty much top them with anything you like, if you like blue cheese, you have to try this combination of apples, blue cheese, and caramelized onions first - this was seriously one of my favourite things I've eaten in a while!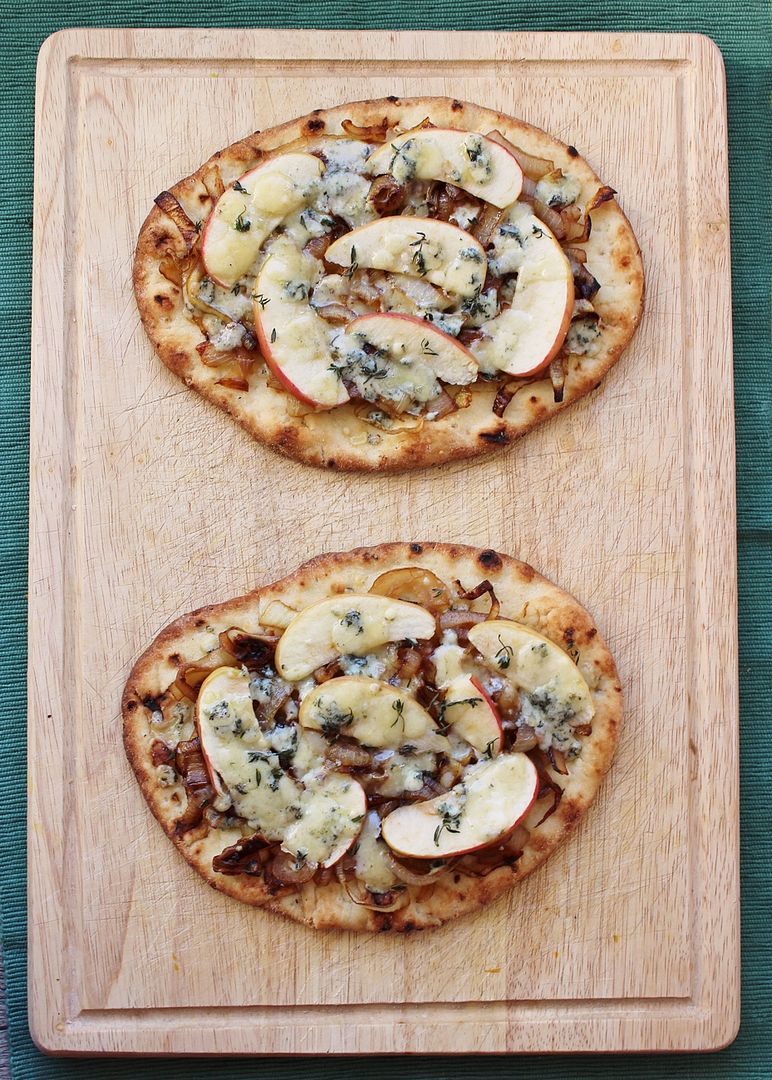 I already knew that blue cheese and apples go well together because they're some of my favourite salad ingredients, but adding caramelized onions and a sprinkle of thyme made for an amazing combination of flavours. I even found a caramelized onion flavoured naan bread to use as my pizza base, which went perfectly, but if you can't find them, just use regular or whole wheat naan and these will still be delicious.
Speaking of pizza, I'm off to go enjoy a pizza lunch with my office - Hope you all have a great weekend!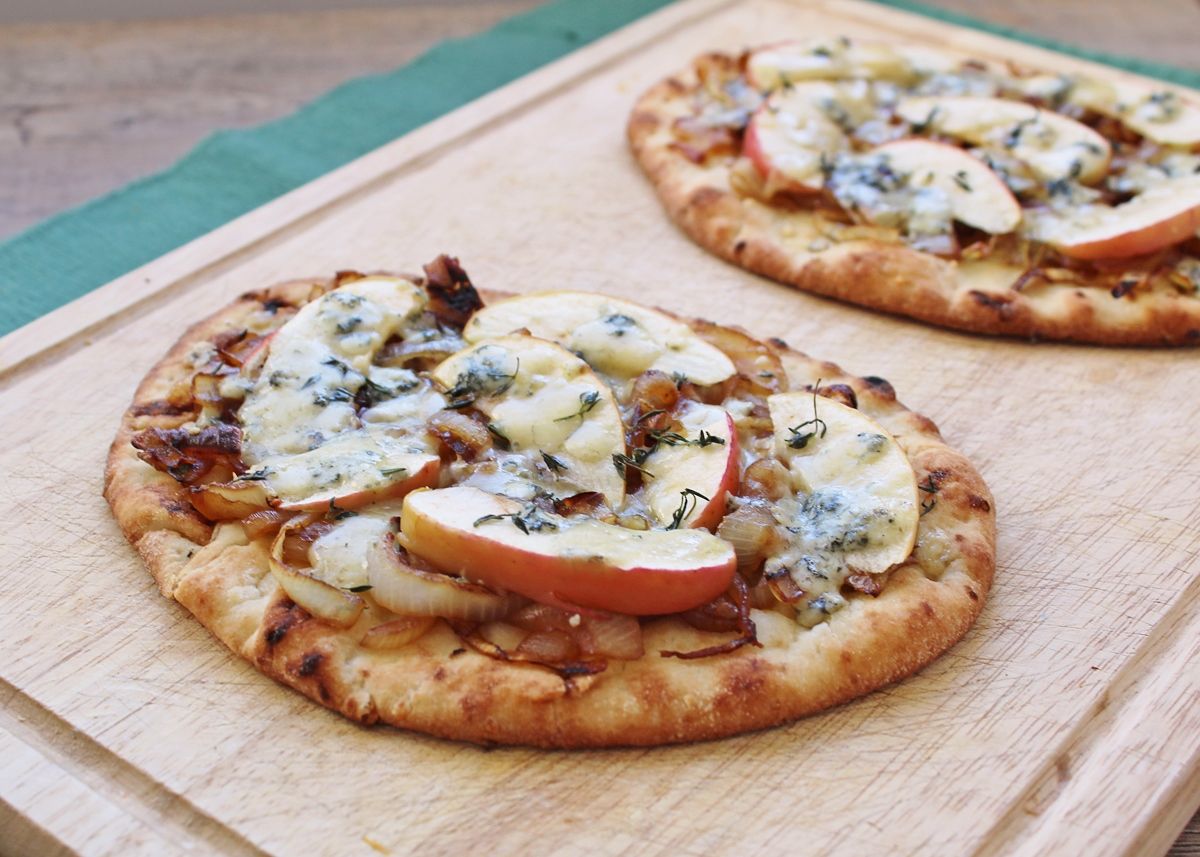 Caramelized Onion, Apple, and Blue Cheese Naan Pizzas
Serves 4 (1 naan pizza each).

I recommend serving them with a side salad.
2 large sweet onions, peeled and sliced into half moons
1 tablespoon balsamic vinegar
4 caramelized onion flavoured naan breads (if you can't find them, plain naan is fine)
1 Gala apple, thinly sliced right before using
4-5 oz blue cheese, crumbled (or about 1/2 cup crumbled)
First, caramelize the onions (this can be done ahead of time, just keep them in the fridge). Heat oil in a large skillet over medium heat.

Add onions, stir to coat with oil, and season with salt and pepper.

Spread onions out evenly across the pan and let cook, stirring only occasionally, until softened, about 15-20 minutes.

Add sugar and balsamic vinegar, stir to coat, and let cook for an additional 10-15 minutes, stirring only occasionally.

Once they are caramelized to your liking, remove from pan and set aside.
Preheat oven to 400°F.

Prepare naan pizzas by dividing toppings evenly among each naan bread.

Top each first with a layer of caramelized onions, followed by sliced apples, crumbled blue cheese, and fresh thyme.

Bake in preheated oven for 10-12 minutes and serve.