Happy New Year!
We had a great New Year's Eve enjoying some craft beers at our favourite pub with a couple friends, and today we're taking it easy and watching the Winter Classic (Go Red Wings!). I hope you all had a great time ringing in 2014; I can feel that this is going to be a good year!
Anyways, it's that time again to look back on the past year and remember all the food that made it memorable. I haven't been able to share as many blog posts this year because I've been so busy with other things, but it was still just as hard to choose my favourites because I love every recipe I share on here! Nevertheless, I've chosen some of my most loved recipes in several categories - enjoy!
It was difficult to choose a savoury recipe over some of the delicious pancakes I've tried this year, but the combination of avocado, pesto, mozzarella, and tomatoes in this fluffy omelette made this my most memorable breakfast of the year!
This elegant but simple appetizer stood out for the surprisingly delicious combination of flavours from roasted butternut squash, blue cheese, shallots, and a balsamic reduction.
Chicken noodle soup gets a fun twist in this version with the addition of Asian ingredients like soba noodles, ginger, chiles, lime juice, bok choy, cilantro, and lemongrass - also good ingredients for fighting off a cold!
like mushrooms, bok choy, cilantro, fish sauce, lemongrass, and lime juice, and the use of soba noodles instead of more traditional egg noodles or other pasta. This gives the soup such a great depth of flavour that still has the comfort factor and familiar taste of chicken noodle soup but is a little more exciting!

Even better, the addition of ingredients like ginger, garlic, and spicy chiles are great for fighting off a cold (at least I hope that's what I'm telling myself!) - See more at: http://www.onceuponacuttingboard.com/2013/03/asian-style-chicken-noodle-soup.html#sthash.V2tpeiJS.dpuf
This is just all the best fresh ingredients of summer tossed together in one bowl - easy summer food at its finest!
Entree -
Kenyan Ugali with Peanut Stew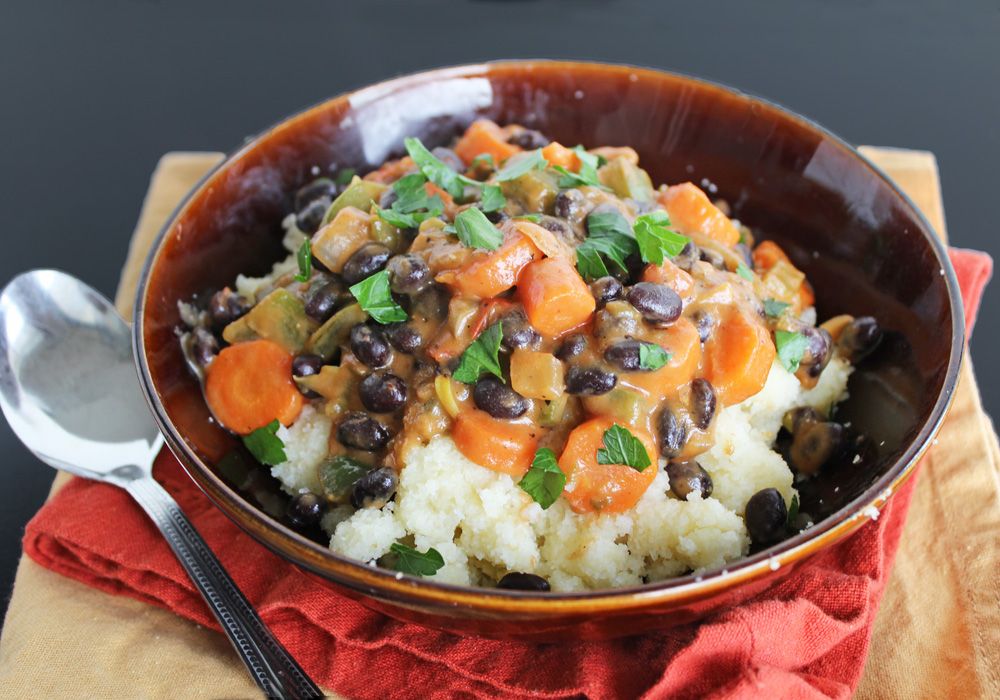 One of my goals at the start of last year was to try more dishes from other cuisines, and my first attempt at Kenyan ugali was a success! I have no idea how traditional my version even was, but the creamy peanut vegetable stew on top of thick cornmeal was so hearty and comforting!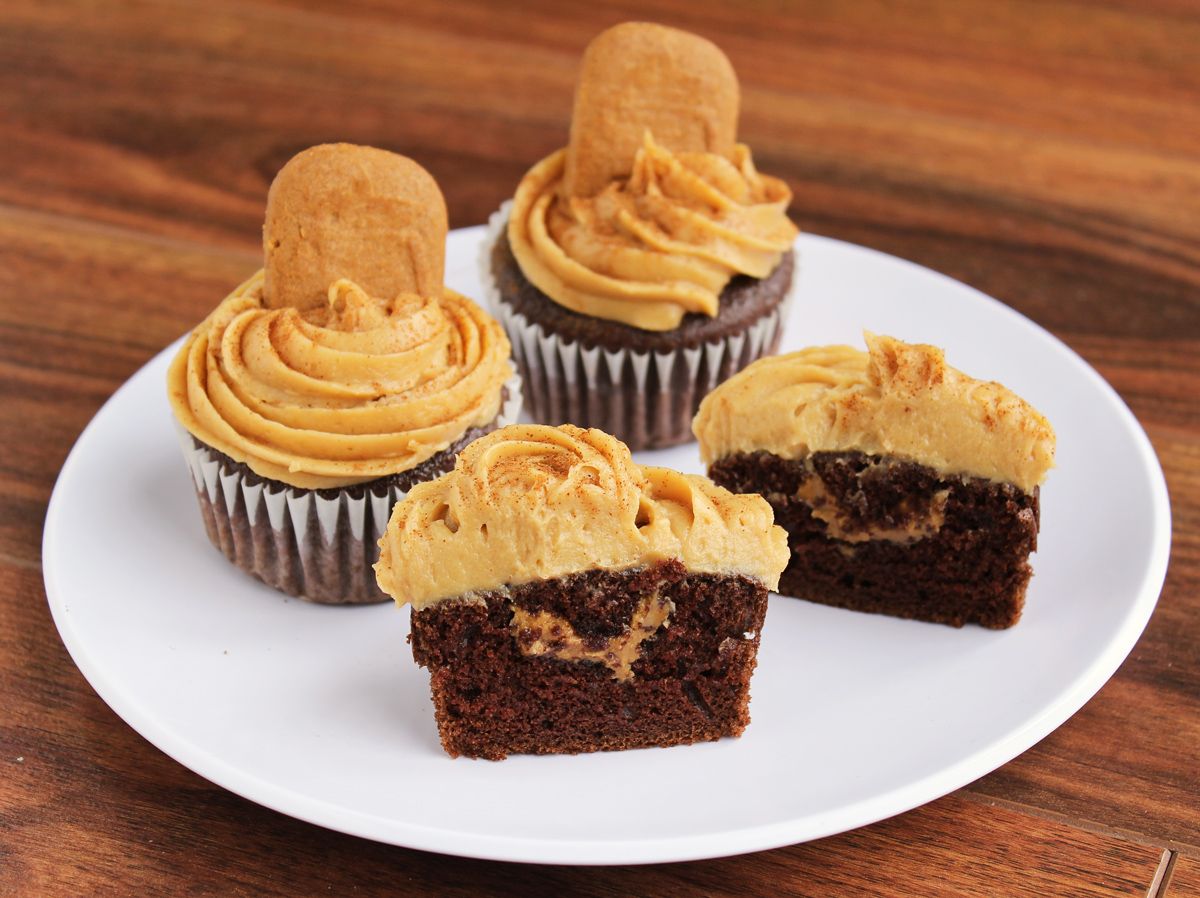 This was the year I finally got my hands on delicious Biscoff and these cupcakes were a great way to use it!
I think it's also worth mentioning your top 3 recipes of 2013, as determined by the posts with the most pageviews this year. It turns out they were all quinoa recipes - I'll have to be sure to post more this year!
#3 - Pumpkin Spice Breakfast Quinoa
#2 - Asian Inspired Mandarin Quinoa Salad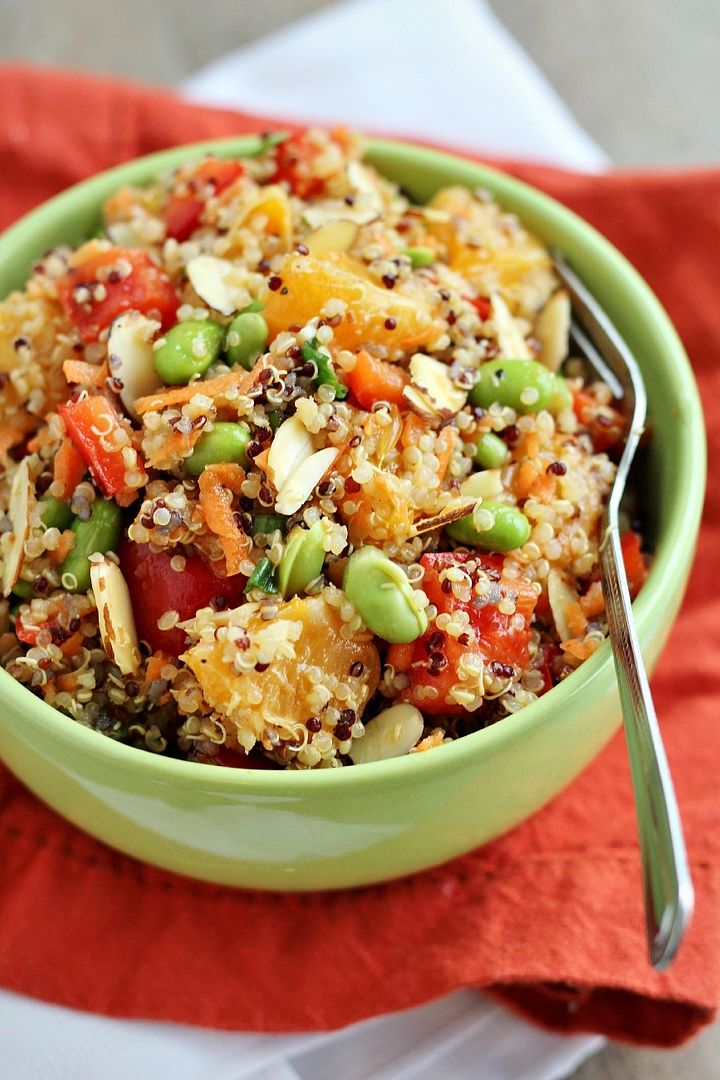 Thanks for following along this past year and cheers to 2014!